Bed bugs are stubborn and bloodthirsty insects that love to reside in our mattresses. Old mattresses in your house might have them without you knowing about it and yet you still manage to use these beds safely.
Some of the proven ways to get rid of bed bugs in a mattress are with the use of pesticides, heat treatments and mattress encasement. However, there are severe cases where these bugs multiply and only solution is to call the professional exterminator to do the job.
How to Tell if Your Mattress is Infested with Bed Bugs?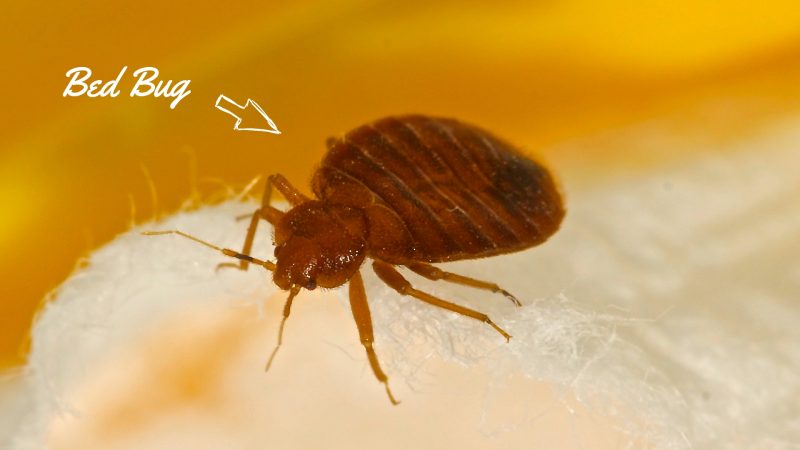 To tell if your mattress is infested with bed bugs, you'll sometimes need a thorough examination. The first symptom is itchy skin. If you constantly are waking up with red and itchy skin, it means that some insects are in your room and that they're feeding off your blood.
Now, the cause of this may be a mosquito or bed bugs. There is a difference between these two. A mosquito will bite you two or three times during the night, while bed bugs will bite you dozens of times, as they usually move in packs. Their bites look like tiny red dots on your skin close to each other.
Also, if you didn't have problems before you started using a particular bed, and now you have them, it's a good indicator of bed bugs. The main issue is that in the beginning, you won't feel any itchiness.
As they start drinking your blood every day, you'll start to feel more and more itchiness and you will notice that your body parts are red and covered with small bites.
If this problem becomes prominent, your level of suspicion will increase, in that case, you should examine your bed.
Before you do that, here's where bed bugs can hide:
Under the bed or in the mattress, if it has a hole in it
On the wall, at the place where the wall and the ceiling meet
In joints of drawers
In clothes
If you suspect that there's a bed bug infestation, please examine these spots. In case there aren't bed bugs there, it's time to move directly to your mattress.
1. Examining Your Mattress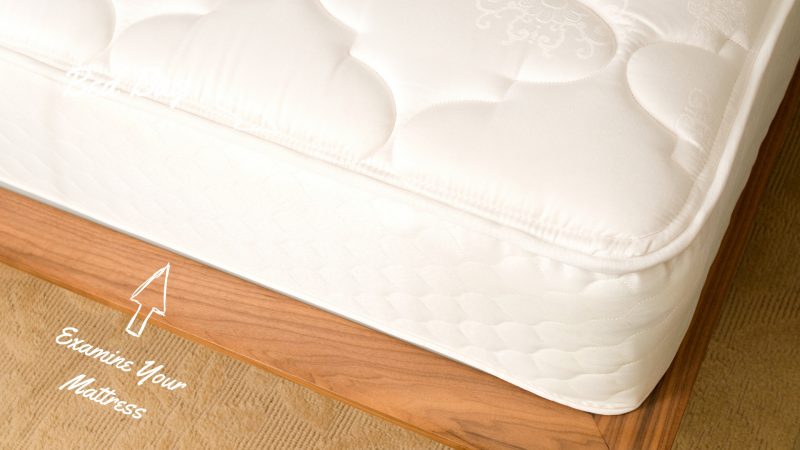 Examining your mattress isn't as simple as it sounds. First, you'll need to remove all bedding, including sheets, pillowcases, etc. Now look for the signs of bed bugs.
If you see fecal spots, egg shells, or tiny black bugs somewhere, you've confirmed that you have a bed bug infestation in the area of your mattress.
If not, you can now remove the dust cover located at the bottom of the box springs. There, you can examine seams in the wood framing.
Alternatively, you can even peel the fabric stapled to the frame. Bed bugs can easily get through very small holes, meaning that they could be hidden there.
Bed bugs could also be located in your clothes. If you suspect that you have bed bugs, don't throw your clothes on the bed, as bed bugs can easily latch onto that piece of clothing and then bite you while you wear it. For that purpose, be sure to examine your closets and check every piece of clothing that you have.
2. Confirming the Bed Bug Infestation
If you've confirmed that you have a bed bug infestation, you probably feel terrible and I don't blame you. Just thinking about sharing your bed with these bloodthirsty insects is terrible enough, let alone doing it for real. If this is the case, you need to think about ways of getting rid of bed bugs.
Thankfully, we've got you covered in this segment. We've come up with a list of the most effective ways of exterminating bed bugs, which we'll talk about in the next section.
How to Remove Bed Bugs From a Mattress – Step-by-Step Instructions
In this section, we're going to discuss different ways of getting rid of bed bugs in your mattress. Aside from calling a professional, which we'll talk about later, there are several ways of removing bed bugs that you can try on your own. If that doesn't work, it's always better to call a professional.
Remember that bed bugs tend to spread quickly, as female bed bugs lay hundreds of eggs each day. With that in mind, let's see which methods work best.
Method 1 – Isolate Your Bed from the Walls
Step 1 – Move your bed away from the walls. Remember that bed bugs will sometimes crawl along the walls, meaning that they'll have a good way of getting in and out of your mattress this way.
Step 2 – Make sure that there isn't any piece of furniture or clothing near your bed.
Step 3 – Remove the carpet, empty your closet, move your shoes, and completely isolate your bed.
Step 4 – Buy some bed bug traps and place them around the legs of your bed. The bed bug trap is made specifically for bed bugs, serving as a pitfall from which they can't escape.
Sale
1
2
3
Step 5 – When you see the bed bugs in the trap, simply kill them with heat, wash the bed bug trap, and set it again, to make sure that every bed bug is dead.
Step 6 – Use this method if the infestation isn't drastic. For drastic infestations, you should take a look at the next few methods.
Method 2 – Seal Your Mattress
Step 1 – Sometimes, your mattress might not be sealed completely, meaning that bed bugs can easily get in and out. The first step is to pull out the mattress from your bed.
Step 2 – Take a close look at every part of the mattress. Is there any hole there? Is anything torn apart?
Step 3 – Now, take a look at the zip. If the mattress isn't zipped up correctly, bed bugs can easily get inside or get out and infest the whole house.
Step 4 – If there's a hole in your mattress, you can always seal it the way you want. The best way is to call the professional weaver and let him do the job.
Step 5 – If the hole in the mattress is too big, discard the mattress completely. (optional)
Step 6 – Since this method works only for the bed bugs that are inside the mattress, you can now take some measures to kill the bugs on the outside. These methods are explained below.
Method 3 – Use Mattress Encasement
Step 1 – You can buy mattress encasements made out of plastic or vinyl material but we suggest you go for a healthier version, our favorite hypoallergenic soft cotton as it is the most quality one. Whatever you choose these materials will offer complete protection against bed bugs that are both inside and outside.
Step 2 – When you get the encasement, wash your mattress and apply the pesticide on it.
Step 3 – Next, you need to wrap up the encasement around the mattress. Be sure to apply it properly, zip it, and don't open it if you don't need to.
Step 4 – You can additionally spray the pesticides on the encasement, to make sure that bed bugs won't start crawling all over it.
Step 5 – Leave the encasement zipped for at least two to three months at room temperature. Bed bugs will die during that period.
Method 4 – Take Advantage of Heat
Step 1 – Remove all bedding, including sheets, pillowcases, blankets, and other stuff that you might have on your bed.
Step 2 – Put your bedding in the washing machine and wash it with HOT water.
Step 3 – When the process is finished, pull out the bedding and place it in the dryer on the highest heat setting possible.
Step 4 – Leave the bedding inside for 30 to 60 minutes or longer.
Step 5 – While the bedding is drying, find your steamer or buy one. If you are looking for one that can apply higher temperatures here are our top picks.
Step 6 – Use the steamer to slowly run across your mattress and kill bed bugs with the heat. Remember that this method is only for bed bugs on the surface. Run the steamer thoroughly and pay special attention to seams and edges. This is where bed bugs lay their eggs.
Step 7 – Be sure to apply enough heat to kill all the bugs. The recommended temperature is 100 to 120 degrees Celsius (212°F to 248°F). With this temperature, you'll be able to kill all the bed bugs on impact.
Step 8 – If you feel like you didn't do enough, repeat the process with the steamer a couple more times and leave your bed to dry.
Step 9 – Put the bedding back in its place and the mattress is ready for use.
Method 5 – Spray Your Mattress
Step 1 – Use our list below to purchase your bed bug mattress spray. Our list consists only of SAFE sprays, meaning that you'll have no health problems when using them.
Step 2 – Before using the spray, carefully read the instructions and apply it as it's intended.
Step 3 – If needed, put on your fumigation mask before applying the spray. We strongly recommend that you do this nonetheless, just to make sure you aren't breathing in the obnoxious fumes.
Step 4 – Spray the exterior of your mattress and pay special attention to harborages. This is where bed bugs will hide when digesting the blood they've consumed.
Step 5 – When the bed bugs die, spray your mattress once again, to make sure that they don't get in or out. The sprays that we've put on our list all have the residual effect, which is effective at keeping the bed bugs away.
Step 6 – DO NOT use the mattress immediately after spraying. Leave it to dry completely and then use it.
Bed Bug Mattress Spray: 5 Best Sprays
1. FenvaStar Ecocap
Sale
FenvaStar Ecocap is a cheap, affordable, and effective spray for annihilating bed bugs. For the price, it's a well-rounded product. Let's begin by saying a few words about its active ingredient called esfenvalerate.
Esfenvalerate is a synthetic pyrethroid, which means that it's a human-made insecticide.
The highlight of this product is its use of microencapsulation. This means that the lethal dose is delivered slowly to the target bug but it doesn't kill it immediately.
The fact that it doesn't kill immediately might be a downside to some users but in my opinion, there's nothing to worry about, especially because it has a residual effect. This means that even when it becomes dry, the dry residue will still kill many bugs that pass there.
Since it's made of vegetable oil, it's perfectly safe for humans, although it has a slightly obnoxious smell. Other than that, it's affordable and effective – can you really ask for more?
2. Bedlam Plus Bed Bug Spray
BEDLAM Plus 17 oz, Clear
Kills bed bugs where they hide
Will not stain water safe fabrics and surfaces
For use on mattresses, wood furniture and carpeting
Contains two active ingredients for a dual mode of action
Treatments last up to 2 weeks
Bedlam Plus Bed Bug Spray costs exactly the same as the previous one but is slightly more effective and recognizable. The reason for this is that many pest control communities use this product and as they say, it's the most effective one.
But, there are reasons why this product is on second place. Let's begin with the good stuff. The good thing is that this spray provides a feeling of satisfaction thanks to its kill-on-contact capabilities.
You spray the bug – you kill the bug instantly. The spray is also effective in killing both adult bed bugs and their eggs, meaning that it's a bed bug annihilator of its own!
The residual effect is also there, with an astonishing duration of two weeks. Since you can enjoy the 2-week safety, you won't need to spray a ton of this product on your bed. This means that your money will last longer than you expected.
Now for the bad stuff. Bedlam Plus Bed Bug Spray can irritate your skin on contact, which is the downside of strong bed bug sprays. This renders your bed impractical, as you won't be able to use it until the spray gets completely dry. Do you want to immediately kill bugs? Well, you'll have to make some compromises.
3. BioAdvanced Pest Killer
Sale
BioAdvanced Pest Killer has some amazing capabilities as its name implies. It's able to kill not only bed bugs but various types of pests, making it great not only for your mattress but also carpet and other furniture.
It's not marketed directly as a bed bug spray but we found out that it works like a charm for that purpose. It's even great for outside use, as it can be used as a barrier, to repel different bugs, such as roaches, ants, and cockroaches. BioAdvanced Pest Killer is relatively safe for humans, as it doesn't have any odor.
However, it does have some strong and dangerous fumes, meaning that you'll need a fumigation mask when applying it. We can safely say that this spray isn't usable without a fumigation mask unless you want to poison yourself.
We also found out that the sprayer can be a bit clunky at times and sometimes, it will not work properly. Other than that, this is a top-notch pest killer.
4. Harris Bed Bug Killer
Harris Bed Bug Killer comes in a huge 1-gallon packaging and for this amount of pesticide, the price doesn't seem all that much. But, let's see if this product is really worth your money.
The main feature of this product is that it's odorless and doesn't have any dangerous fumes. It's a non-stain liquid that can be used for your bed and other furniture but requires regular use to get the best results.
As far as the setup goes, the reviews imply that it's a bit complicated.
On the brighter side, there is a residual effect but the manufacturer didn't state anything about its longevity. If you don't mind the need to regularly apply the product, as well as its complicated setup, Harris Bed Bug Killer, is a great product for the price.
5. Proof Bed Bug Spray
Proof Bed Bug & Dust Mite Killer, Plant-Based Spray, 16 Fl Oz
KILL BED BUGS IN YOUR HOME - Our Most Advanced Formula - Targets...
POWERFUL BOTANICAL INSECTICIDE INGREDIENTS - Results with Lab...
EXTREMELY EFFECTIVE! - Can be used safely on your mattresses,...
LAB TESTED - Keeps killing adults for up to 2 weeks and eggs for...
Finally, we have Proof Bed Bug Spray. This spray is approved by EPA and contains 5.5% neem oil as its active ingredient. For your information, neem oil is an excellent natural pesticide extracted from the seed of the neem tree.
Many people will immediately discard any pesticides that have the word 'natural' in them but don't let that fool you. This is an extremely potent spray that will eradicate bed bugs like nothing and can even harm you if you inhale it by accident.
This spray is great not only for your mattress but for other pieces of furniture as well. The manufacturer claims that there's a two-week residual effect and that it's able to reduce bed bugs both in and around the house.
Even though it's friendly to the environment, it still has some poisonous odor, so you'll still need your fumigation mask while applying it. Much like Harris Bed Bug Killer, it requires a constant application to be effective.
Is Bed Bug Spray Toxic, Especially Since You Are Using it for Mattress
Before you click on the link and buy your new bed bug spray, we need to get some misconceptions out of the way.
The toxicity of bed bug sprays has always been the target of many potential buyers. Many buyers will refuse to buy them purely out of fear for their life. But, bed bug sprays aren't toxic for humans, except for the fume that some of them produce. Some will cause slight irritation when touched and some will have a strong odor.
These effects aren't life-threatening and can easily be mitigated by following the instruction at the back of the packaging.
Next time you think about buying a bed bug spray, have what we just said in mind. Be sure to carefully read the instructions on the back and even contact the manufacturer if something's not clear.
This way, you'll maximize the potential of the bed bug spray and evade the non-wanted effects.
Home Remedies to Get Rid of Bed Bugs on Mattresses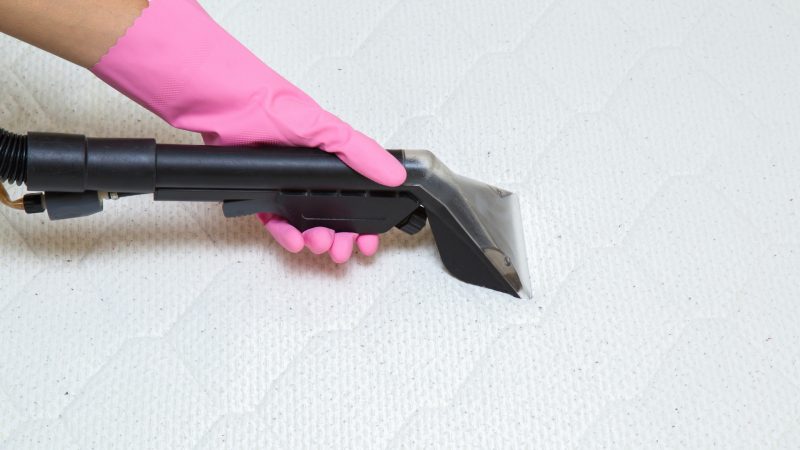 Home remedies for getting rid of bed bugs are great if you want to save some cash, yet achieve a strong bed bug-killing effect. We will now take a look at some of the most effective homemade methods to help you get rid of stubborn bugs.
The vacuum cleaner is great for disposing of bed bugs. Grab your vacuum cleaner, attach a powerful hose, and watch them getting sucked inside. During an infestation, you can use your vacuum cleaner almost every day.
Go slowly and be sure to cover every area of your mattress and room. Start from the elevated surfaces and pay special attention to your bedding, carpets, and potential cracks in the wall or other pieces of furniture.
Don't forget to throw away your vacuum bag as soon as you finish vacuuming. If left like that, bed bugs can crawl their way out and all of your progress will be in vain.
Silica gel is something we've all come across when buying shoes. It's those beads located in the shoebox that we usually throw to the garbage can. But, these beads are powerful when spread around the areas where the infestation started. However, if you have kids or dogs, it's better to avoid this solution, as direct silica gel exposure can be harmful.
This needs no special explanation. Alcohol kills almost any bug on contact. Pour the alcohol into a spray bottle and sprinkle it around the source of the infestation. Any bug will be killed on contact.
The hairdryer is a fast, yet effective solution for situations where you lack the time. If you're sleepy and want to hug your bed ASAP, use the hairdryer to blast the bugs with some heat and kill them instantly.
This can last only a couple of minutes and there's not excuse not to do it.
Scented dryer sheets are great for getting rid of bed bugs temporarily. The smell from the sheets can easily repel the bugs, encouraging them to seek another place to infest.
But, as mentioned, this will repel the bugs from your bed but not from any other place to hide.
Double-sided tape will make the bed bugs stick to it when they try to climb on your bed. Make sure to wrap it on the legs of your bed, as well as along the circumference of the bedposts.
When the bugs try to climb, they'll be stuck on the double-sided tape, making them easy targets.
Baking soda is one of the most powerful things you can have in your house. It's great for pulling out the moisture from the refrigerator but it also has the same effect on the bed bugs. Whenever you find bugs, simply spread the powder and let it do its job.
A stiff brush will help you get rid of the bed bugs that are already on your mattress. Run the brush along the seams after you vacuum your mattress. This will eliminate the bugs that didn't pass through the hose of the vacuum cleaner.
Diatomaceous Earth is made of sedimentary rocks crumbled into a powder. This product represents a top-notch solution against fleas and all kinds of bugs. Much like baking soda, this needs to be spread all over the floor, crevices, and cracks.
The downside is that needs more than one week to start working but once it starts, it will immediately kill all the bugs. DO NOT put Diatomaceous Earth in your mattress. It can easily damage your lungs if it gets inside.
This beautiful plant is something that bed bugs despise. They hate its smell because it makes them nauseous and can lead to their death. The interesting thing is that many humans find this scent quite soothing and pleasant.
If you want to take things further, you can wash your bedding with lavender soap, spray some lavender oil or spread the lavender leaves wherever the affected area is.
Black walnut tea is an amazing insect repellent. To make get rid of the bed bugs, use the tea bags and not the tea itself. Put the bags in the areas infested with bed bugs, as well as every corner and crack that might show up.
Mint leaves won't kill the bed bugs but will prevent them from approaching your mattress. The leaves need to be crushed and placed around entry points, as well as your mattress directly. This will prevent them from approaching your home.
Peppermint leaves are the same as lavender leaves, making them a perfect alternative. Just don't forget to vacuum the old leaves and replace them with new ones until the infestation has subsided.
Tea tree oil is a pleasant essential oil with some amazing antimicrobial properties. Because of that, it can have two functions – an excellent anti-bug and cleaning agent. It effectively kills fungi and bacteria but also removes viruses.
The workflow is simple, as the oil slowly suffocates the bugs when it gets into their system. The safest version of this product is in the form of a diluted formula. It can be made by pouring 20 drops of oil in a spray bottle with water.
Lemongrass is great at dispatching and killing bed bugs. Because of its high levels of acidity, the bugs and their eggs immediately die. Bed bugs also hate the smell of lemongrass, making it an excellent repellent.
If you hate the smell of lemongrass, much like bed bugs, clove is an excellent alternative, as well as its derivative in the form of clove oil.
What to do if none of this works? (Call the Exterminator )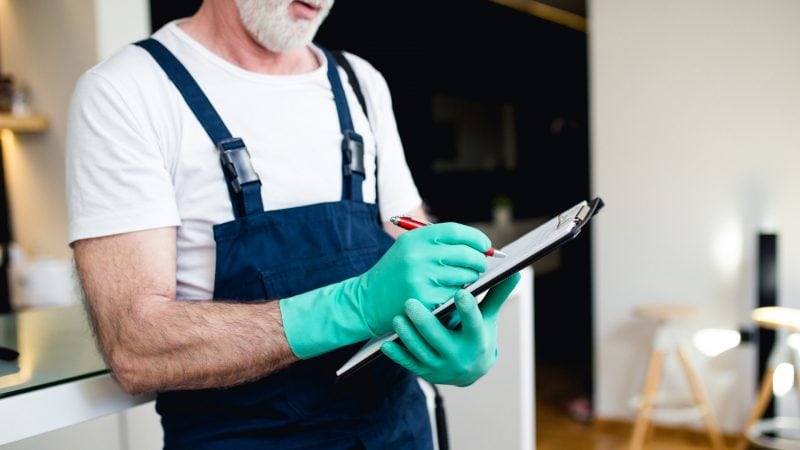 What if none of this works? Well, it's time for the big boys to enter the game – the exterminators. Hiring a professional exterminator might be on the more expensive side but this is the most effective way of getting rid of bed bugs. The professional exterminator will evaluate your space and quickly find out the source of the infestation.
They usually have two methods of killing bed bugs – by heat treatment and by using pesticides. In most cases, exterminators will immediately use heat treatment as this is the more efficient way.
With their professional tools, exterminators can finish the whole process in 4 to 6 hours. This is because the temperature outside of your mattress rises quickly and in the mattress, some time is needed. The main reason why this method works so well is that it's able to kill all the bed bugs INSIDE your mattress and outside of it.
Pesticides, on the other hand, are only able to kill bed bugs on the outside, just as we mentioned earlier.
Because this process is time-consuming, an exterminator will charge you more for this. Whatever you decide to do, there's nothing more satisfying than killing every single bed bug in your home.
Bed Bugs and Different Types of Mattresses
Is buying a different type of mattress going to save you some trouble? Well, in some cases, it can mitigate the problem but bed bugs will still be able to survive.
For example, bed bugs can't live in the air mattress but they can walk over it, thus being able to bite you when you sleep. The mattresses covered with vinyl/plastic covers are the most resistant and don't allow any bed bug to get in or out.
Click on the link if you're interested to learn more about bed bugs and different types of mattresses. This article explains bed bugs in general, their behavior and habits, as well as some basic stuff you need to understand to fight them successfully.
Summary
In conclusion, we need to mention that getting rid of bed bugs can be the devil's business. Sometimes, even the exterminator will need to come to your house a couple of times before making it completely clean.
While not life-threatening, bed bugs can make serious chaos in your home, making it harder for you not only to sleep but to do your everyday stuff.
We strongly recommend that you read the article we mentioned in the last section of this article. It will explain to you everything you need to know about bed bugs and believe me, there's a lot to learn about them. With these two in-depth articles, you'll be able to grasp the basics of bed bugs and you'll have a lot more success in fighting them.
With that in mind, we hope that you'll fight bed bugs more successfully and finally have peace at home. Stay safe!
List of Sources
Cimex lectularius Linnaeus (Bed Bugs), University of Florida/IFAS Featured Creatures Web site
Diseases & Conditions – Bedbugs, Mayo Clinic
Furman DP, Catts E. 1970. Manual of Medical Entomology, 3rd ed. National Press Books, Palo Alto, California.
Krueger L. 2000. Don't get bitten by the resurgence of bed bugs. Pest Control 68: 58-64.

Latest posts by Thomas Matthews
(see all)