Bed bugs are tiny, brownish pests that feed on animals' and humans' blood. They can enter homes without being detected and are mostly noticed when you get bitten.
What are the best bed bug traps? In choosing the best bed bug traps,
What Are the Best Bed Bug Traps?
Since there are many available bed bug traps in the market today, here are the listed 11 affordable solutions for you:
1. Ecopest Bed Bug Interceptors – Pack of 8
Ecopest bed bug interceptors - 8 pack is one of your best options to monitor your bed bug problems. These interceptors easily detect the presence of any unwanted pests at home and trap them.
The eco pest interceptors have a heavy-duty and versatile design to eliminate your infestation effectively. It's particularly made to withstand heavy furniture, like large beds.
You may put this under your bedposts and furniture legs. These interceptors are best used in:
Once the pests climb in, they cannot climb out due to the slippery outer reservoir of the trap. The Ecopest Bed Bug Interceptors – 8 Pack contains eight-bed bug interceptor traps, protecting you better against bed bugs.
2. Bell Trapper Insect Trap
Bell Trapper Insect Trap is a smaller trap best used for capturing:
This type of trap is best used indoors. To use this, peel back the release paper and put the trapper flat on walls or in corners.
Make sure to throw this glue trap in the trash bin after use. It's best used as a pest-monitoring tool in homes, food service facilities, hospitals, and more.
3. Trapper Max Glue Traps
Trapper Max Glue Traps are one of the best ways to catch rodents, bed bugs, and other insects in a non-toxic way. The whole trip has a dimension of 5.25″ x 7.75″ and 4.5″ x 6.5″ of the glue-covered surface.
This can be used either flat or folded and placed where the activities of the pests are observed. The Trapper Max Glue Traps include 12 peanut butter-scented glue boards.
4. Aspectek – Trapest Sticky Bed Bug Trap
The Aspectek: Trapest Sticky Dome Flea Bed Bug Trap is a practical indoor pest control solution. This trap is efficient in trapping bed bugs because it uses heat, light, and sweet scents to lure fleas, bed bugs, and other pests.
This trap uses a highly creative design that is rated CE and ROHS for quality.
5. Ecopest Bed Bug Interceptors – Pack of 4
Ecopest Bed Bug Interceptors – 4 Pack are eco-friendly bed bug interceptors that can help you trap bed bugs and other insects at your place.
These interceptors can be set up in a matter of minutes. Simply set the cups under the legs of your couch, bed, sofa, crib, or bed, and bugs will try to climb to it but will never get the chance to climb out.
The pack of 4 includes a set of four heavy-duty interceptor traps that are best to detect and protect one bed and another piece of furniture in your house.
6. Ortho 0465705 1, 2-Pack
The Ortho Home Defense Max Bed Bug Trap (Ortho 0465705 1, 2-Pack) can detect bed bugs if you have them. You can use this while at home or traveling.
This product can't control or eliminate an ongoing bed bug issue, but it can tell whether you have an infestation or not. In case of bug detection, make sure to proceed to treatment right away.
Since this trap is part of the 3-step bed bug solution system, you may opt for the Ortho Home Defense Max steps 2 and 3. The Ortho 0465705 1, 2-Pack contains two traps, which can last for two weeks per trap.
7. Gearlight UV Black Light Flashlight
The Gearlight UV Black Light Flashlight is a multi-function flashlight used for hotel room inspections, exposing bed bugs, pet fluid stains, rodent contamination, and hidden blemishes invisible to the naked eye.
Although this device can't control or exterminate pests, it's pretty valuable for showing the possible hideouts of bed bugs.
8. Harris Early Detection Bed Bug Traps
The Harris Early Detection bed bug traps are non-toxic traps that help you detect the early presence of bed bugs and other pests in your home. All you have to do is place it under your bedposts and let it sit.
9. Bed Bug Climbup Interceptors
With Bed Bug Climbup , you'll have an easy-to-use and unique monitoring system, aiding in the immediate detection of bed bug infestations. These plastic cups are non-toxic with polished walls, making it hard for the bed bugs to climb out.
The climb-up interceptor is designed for things with legs, such as chairs, tables, beds, and sofas.
10. XL Bed Bug Trap Interceptors Large Bed Bug Catcher
With the use of XL Bed Bug Trap Interceptors Large Bed Bug Catcher , you can manage your infestation problems before they start to spread. Simply place the trap under each of your bedposts and on your furniture's legs and let the bed bug trap do its work.
11. Lightsout Bedbug Detector Reusable Pitfall Trap
The Lightsout Bedbug Detector Reusable Pitfall Trap is a pesticide-free and powderless deadfall trap made to attract bed bugs. It has a textured surface for climbing and an ultra-smooth inner to prevent bedbugs from climbing out.
What Is a Bed Bug Trap?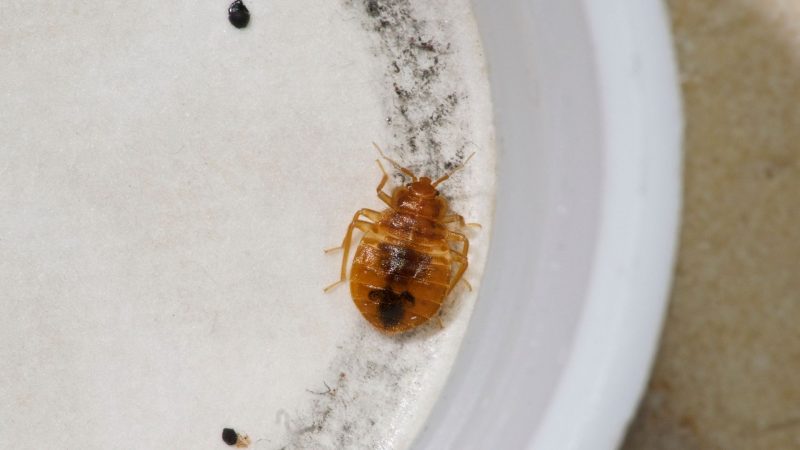 Bed bug traps are products that draw and capture bed bugs. These products are usually placed at the foot of your bed to deter them from roaming around the room.
Although traps alone can't eradicate bed bugs completely, they can help to confirm the existence of pests in your home. Once you discover that bed bugs are present, you can use various products by applying them directly, such as foggers and sprays, to exterminate them.
Related: Do Foggers Work for Bed Bugs? | Review and Guide
Why Do You Need a Bed Bug Trap?
You need a bed bug trap as it aids in ascertaining if you have bed bug activities at your place. Moreover, using a trap can also reduce the number of bugs and can be used to prevent severe infestation in case of the presence of these pests.
Do Bed Bug Traps Really Work?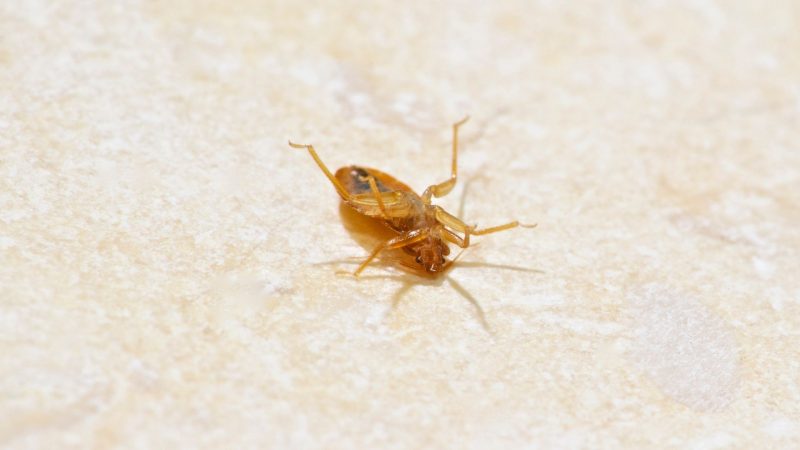 Bed bug traps really work. They're effective in catching several bed bugs by minimizing the bugs and bites you can potentially get.
Furthermore, these traps are also a great way to monitor the bed bugs situation in your area.
Do Bed Bug Sticky Traps Work?
They do work but only for a short while. Sticky traps stop being sticky quite fast and are only suitable for small bed bug counts.
They're best in monitoring bed bugs and other crawling insects and are often used by professionals to detect the number of pests present in your area.
What Are Bed Bug Interceptor Traps?
Bed bug interceptor traps are large plastic dishes that can accommodate a bedpost. This typically has an outer 'moat' designed to catch and retain bugs.
These interceptor traps are one of the most helpful devices invented for bed bug monitoring and management.
Do Bed Bug Interceptors Work?
Bed bug interceptors do work. They're highly effective and essential in trapping bed bugs. However, although they work well, using them alone won't kill the bed bugs but trap them only.
Thus, bed bug interceptors are best used as a part of the overall treatment process, not just on their own.
How to Use Bed Bug Traps?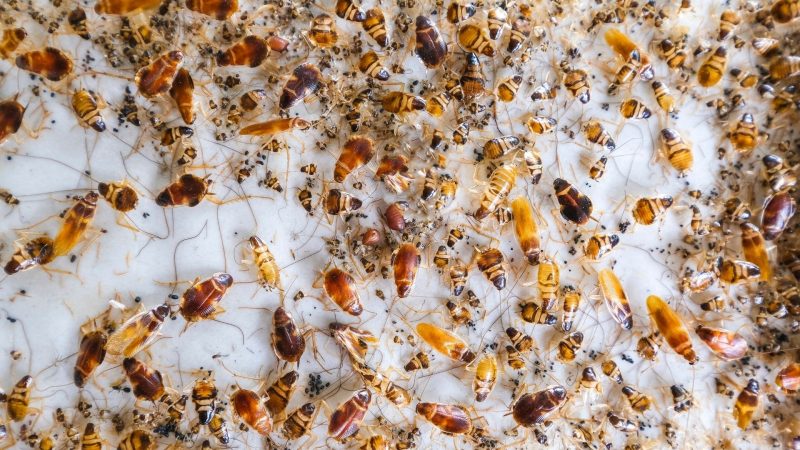 To use bed bug traps, you can follow the steps below:
Step 1: Put traps in areas where bed bugs are often seen crawling, such as the windowsill, cracks on walls, and close to your bed frame.
Step 2: Place the trap and leave it for 24 hours as bed bugs are most active at night. After 24 hours, check the traps for results.
Step 3: If you opt for a trap with adhesives, ensure to check it frequently to make sure the adhesive is still sticky enough. Make sure to replace your adhesives every 2 to 3 days.
What Should I Do With Bed Bugs That Are Caught in a Trap?
When bed bugs are caught in your trap, make sure to discard them. If you're using sticky traps, discard them along with the bed bugs.
However, if you're using bed bug interceptors, you need to throw the captured bedbugs and put them in a doubled bag, and sealed carefully. After that, return the interceptors to the bedposts or under the legs of sofas, chairs, and tables.
What to Consider When Picking the Best Bed Bug Traps?
When buying bed bug traps, make sure to consider the product's reputation. This way, you can ensure the product's effectiveness and safety.
Furthermore, it would be best if you also considered the following factors in choosing the best bed bug trap:
Passive Traps vs. Active Traps
There are two types of bed bug traps—passive and active traps. Each class possesses specific features and functionality that best deal with bedbugs.
The difference between the two is that passive traps don't use bait to attract bedbugs. Instead, this trap contains glue to capture these pests and bed bug interceptors to trap the bugs.
Meanwhile, active traps use lures, like food, chemicals, and heat to attract bed bugs. These types of traps require electricity and must be used for extensive periods to eliminate the tiny menaces in your home.
Longevity of Bed Bug Traps
Another factor to consider is longevity. Make sure to opt for a type of trap that lasts longer than the others.
For example, a passive bed bug trap needs to be regularly replaced once it wears out or it's full. Nonetheless, all you have to do is empty it and return it to the same spot or put it under a new bedpost or furniture.
On the other hand, an active bed bug trap can last two weeks before losing its effect or until they're full of bugs or dust. In case this happens, discard the used trap and place a new one again.
Benefits of Bed Bug Traps
Below are the benefits of using bed bug traps:
Reduce the number of bedbugs and potential bites to you and your pets.
Bedbug traps are usually non-toxic, so they're safe for pets and children.
If you opt for plastic lures, you can reuse them again, saving you money.
With bed bug traps, you can avoid serious infestations as they help you monitor the bedbug activities in your bedding.
Do Bed Bugs Ever Really Go Away?
Bedbugs don't really go away as they can resist chemicals and other bed bug products. However, you can lessen their numbers in your place using traps and other pest control solutions.
Why Am I Not Catching Bed Bugs in My Traps?
It could be that the trap fails because the bed bugs are hiding on the headboard or mattress. It's best to know that traps only work if they're put in a passage between you and the bugs.
The reason why your traps didn't work could also be that bedbugs are using different routes, such as walls or lines.
Where to Buy Bed Bug Traps?
Currently, you can buy bed bug traps almost anywhere, particularly online. With only a few clicks, you'll also get hundreds of options through vendors like Amazon.
Related: Natural Ways to Get Rid of Bed Bugs | Proven, Effective, and Eco-friendly Solutions
List of Sources
Potter, M. (2020). Bed Bugs. University of Kentucky.
Total Release Foggers. (2019). National Pesticide Information Center.
Insects in the City: What Is a Sticky Trap? Texas A&M AgriLife Extension.