Bed bugs are most commonly seen on mattresses and beddings. They like to hide in dark areas to avoid being found and make it easier to target their host. The removal of bedbugs involves a thorough cleaning procedure. However, there are specific scent-based preventative methods that can keep them away.
What scents keep bed bugs away? There are various natural ways to get rid of bed bugs, including the use of scents. You may use essential oils such as lavender oil, tea tree oil, orange oil, peppermint oil, and neem oil, as well as other scents such as rubbing alcohol. In a spray bottle, mix it with a few drops of your preferred oil, then use it in infested areas of bed bugs.
Bed bugs dislike certain scents, and using them might help rapidly solve your problems. There are a variety of deterrents that will also get rid of bed bugs out of hiding. Let's discover which scents might help keep bed bugs at bay.
How Do You Locate Bed Bugs?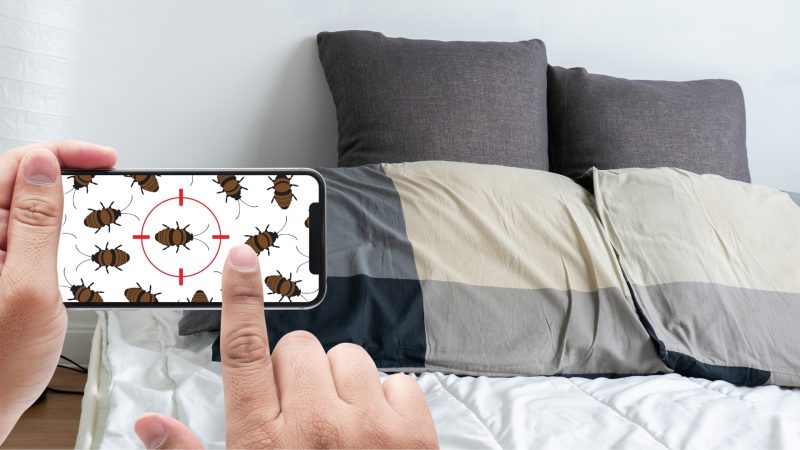 Bed bugs are tiny insects that may hide in holes and crevices. Detecting them can be difficult. They form clusters of dark brown or black streaks of dried feces on infested surfaces.
Check around beds, mattresses, and other locations where you suspect bed bugs with a flashlight and a stiff, flat-edged item like a credit card or paint scraper. Look for actual bugs, eggs, feces, or molted skin as evidence of an infestation. During this inspection, you might use protective gloves.
Related: Bed Bug Signs: How to Know If You Have Bed Bugs?
What Scents Do Bed Bugs Hate?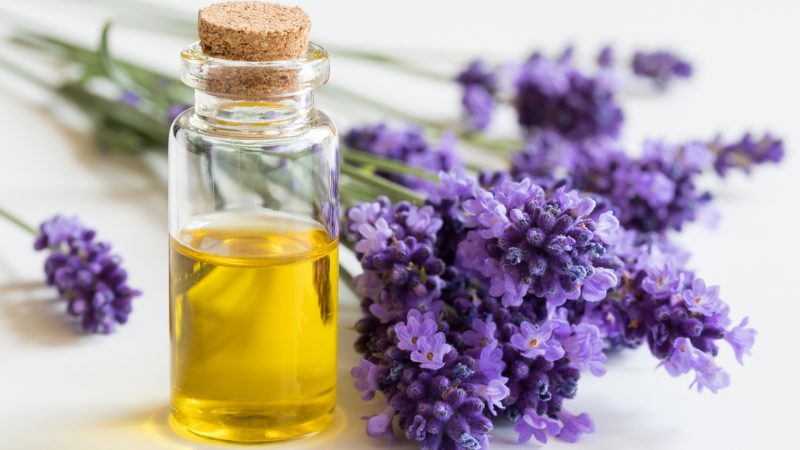 Many pests, including bed bugs, are irritated by scents that people find pleasant or can at least tolerate in the case of insecticides and chemicals. Mint, cinnamon, citrus, or other spices like lemons, oranges, and pepper are among the fragrances that irritate a bed bug's senses.
Related: Natural Ways to Get Rid of Bed Bugs | Proven, Effective, and Eco-friendly Solutions
Blood Orange oil
When it comes to bed bugs, this essential oil has proven to be one of the most efficient methods since it effectively eliminates the insect. In a spray bottle, combine a few drops of the oil with water. Then, spray the headboard and mattress and let it dry.
As an added precaution, apply the oil directly to the bed frame, as well as the doors and windows. You may also use an oil diffuser to spread the scent around your house.
Cinnamon Sticks
Cinnamon is an effective insect repellent since it has a sweet and spicy smell that these pests can't tolerate. You may put them under the bed, headboard, inside the closet, and in any place where bed bugs might hide.
Lavender Oil
The aroma of lavender is the most repellent to bed bugs. It's one of the best scents to consider if you're trying to get rid of bed bugs.
To dilute the lavender oil, combine a tablespoon of lavender oil with 500 mL of water and shake well. Directly spray the repellant on your mattress, box spring, bed frame, and headboard, as well as any hiding places of bed bugs in your home.
Lemon
Lemon juice repels bed bugs, so having this will help in the infestation of pests. Using a spray bottle, mix one amount of lemon juice with water and spray it over your house. Use fresh lemon to get the most out of this ingredient's anti-bed bug benefits.
Neem Oil
Neem oil is an insect repellant that can be used to get rid of pests like bed bugs. This oil also keeps mosquitoes away.
Make a spray with concentrated neem oil, at least 4 oz of water, and 12 oz of liquid soap. Then, spray it on the bed, mattress, curtains, pillows, and the rest of the furniture.
Paraffin Oil
Because of its antibacterial properties, paraffin oil is an effective insect repellent. In a spray bottle, fill it with paraffin oil and spray it on mattresses and furniture. It won't leave a stain on the bed, and it keeps bedbugs out of the house.
Peppermint Oil
Peppermint oil is an excellent bed bug insect repellent. The oil has a strong menthol fragrance that irritates the bugs.
To make this, half-fill a spray bottle with tap water and 20 drops of peppermint oil. Apply a diluted peppermint spray to the mattress and headboard to deter bed bugs.
Powdered Pepper
Powdered pepper has a strong odor that can be irritating to bed bugs. Use it by sprinkling powdered pepper over your mattress, headboard, and other bed bug-infested areas.
Rubbing Alcohol
Rubbing alcohol is only efficient at killing bed bugs when it comes into direct contact with their bodies. It affects them by dehydrating their bodies until it dries.
When using rubbing alcohol to repel bed bugs, make sure it contains at least 70% or 91% isopropyl alcohol; the higher the concentration, the more efficient it is. Fill a spray bottle with rubbing alcohol and spray it on the surface to be treated.
Related: Alcohol for Bed Bugs | Effective Solutions for Pest-Free Living!
Spearmint Oil
Spearmint essential oil, like peppermint, is effective in preventing bed bugs. Although the two essential oils are comparable, spearmint has lower menthol concentrations, making it safer to use around children.
To make this, fill a spray bottle halfway with tap water and 20 drops of spearmint oil. Then, spray it on the infected area.
Silicon Oil
Silicone oil is one of the most effective essential oil for bed bug treatment. It kills 92% of bed bugs on contact.
The application method is simple and only involves diluting with water. By spraying the finished solution on particular target areas, bed bugs can be eliminated.
Tea Tree Oil
Antifungal, antiviral, and antibacterial properties have been found in this oil. Tea tree oil can be used as an insect repellant and natural pesticide against various pests such as mosquitoes, ants, bed bugs, and other biting or stinging insects.
Dilute around 20 drops of tea tree oil in a spray bottle filled with water. Then, apply the solution to frequent bed bug hotspots.
What Pesticides Kill Bed Bugs Permanently?
These are the pesticides that are used to get rid of bed bugs:
Desiccants
Desiccants work by eliminating the waxy, protective outer layer of bed bugs. If the covering is removed, the bed bugs will become dehydrated and die.
Diatomaceous earth and borax are examples of desiccants. When bartering with diatomaceous earth and borax, remember to use gloves, goggles, and a mask because it can be dangerous if inhaled. It might irritate the skin and eyes.
Related: How to Use Diatomaceous Earth for Bed Bugs: Tips and Guide
Biochemicals
Cold-pressed neem oil is a biological pesticide used to treat bed bugs. The seeds of the neem tree are used to make this oil.
This oil has various components that have insecticidal and therapeutic effects. Look for cold-pressed neem oil if you want to utilize a natural bed bug pesticide.
Neonicotinoids
Neonicotinoids are synthetic nicotine chemicals that affect bed bugs' nervous systems by causing the nerves to fire continuously until they die. Bed bugs cannot develop resistance to neonicotinoids since they use a distinct molecular mechanism. Therefore, you can always kill them with this chemical.
Insect Growth Regulators
Pesticides that emulate insect hormones are known as Insect Growth Regulators . These pesticides can manage insects such as fleas, cockroaches, mosquitos, and bed bugs by preventing their development and reproduction.
This type of parasite treatment is available from most licensed pest control companies. The price is determined by the product's size and the square footage of the area to be treated.
Pyrethrins
Pyrethrins are chemical insecticides produced from the flowers of chrysanthemums. This chemical is harmful to bed bugs and can kill them by pushing them out of their hiding spots.
Pyrethroids
Pyrethroids are insecticides that have same the effects as pyrethrins. This substance is one of the most commonly used pesticides for bed bugs and other indoor pests.
Pyrroles
Chlorfenapyr is the only pyrrole insecticide authorized for use against bed bugs. Pyrroles are only harmful after they enter the insect's body.
Additionally, it damages the bed bug's capacity to transmit energy throughout cells once they've been digested and kills it from within.
Related: What Chemicals Kill Bed Bugs?
Best Sprays to Kill Bed Bugs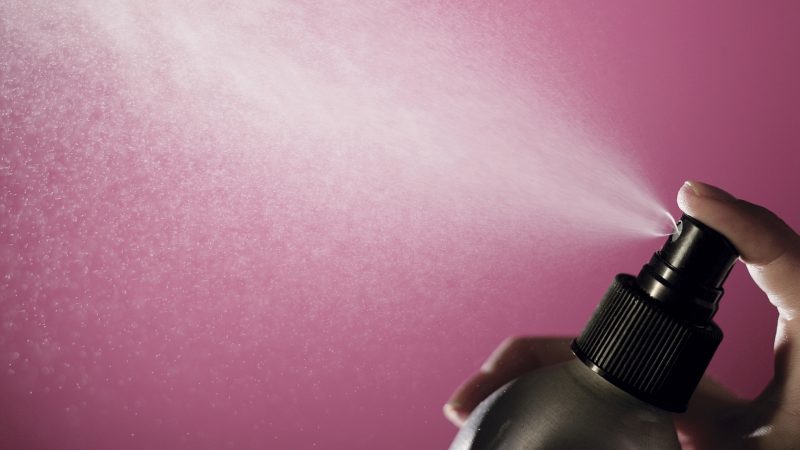 Diatomaceous Earth
Diatomaceous earth is an effective chemical-free alternative for eliminating a variety of pests, including bed bugs. This natural powder can dehydrate bed bugs by absorbing their fat and oil and killing them.
To do so, mix 1 cup of diatomaceous earth with 4 cups of water. Then, spray the infected area with this combination.
Spray With the Best Essential Oils
To prevent and maintain a bed bug-free environment, use the essential oil combinations listed below.
Spray the half-filled bottle with water
5 clove drops (flower buds of the clove tree)
1 tablespoon of rubbing alcohol
Mix all the ingredients and spray in the corners of the infected area with bed bugs.
Related: Top 10 Bed Bug Sprays | Safest and Most Effective Options
Can Bed Bugs Transfer Diseases?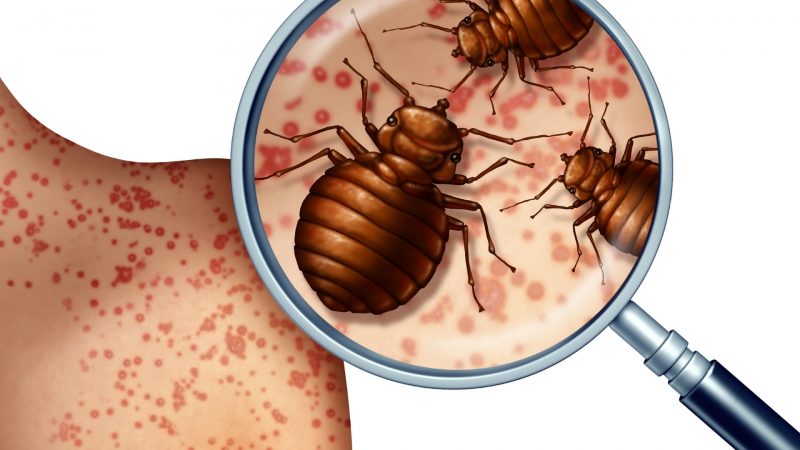 Bed bugs do not spread disease. Bed bugs can be unpleasant since they can cause itching and affect sleep. Itching can sometimes lead to excessive scratching, which can raise the risk of a skin infection.
Related: Do Bed Bugs Carry Diseases? | Risks and Prevention Tips
What Health Risks Do Bed Bugs Pose?
The following are the common health concerns related to bed bugs:
Scratches can cause infection. This generally occurs when a bed bug bites a human. The bites cause scratches, which allow germs and bacteria to enter the wound and cause infection.
Allergic Reaction. In certain cases, bed bug bites might trigger allergic responses ranging from moderate to severe. If you have a bed bug allergy, you should get treatment as soon as possible.
Related: Bed Bug Bites: How to Treat Bed Bug Bites and Prevent Them
Key Takeaways
In general, bed bugs can be repelled with the application of scented oils. Essential oils such as lavender oil, tea tree oil, orange oil, peppermint oil, and neem oil, as well as other scents such as rubbing alcohol, can be used.
Additionally, you can also use other products containing specific compounds, including desiccants such as borax and diatomaceous earth, as well as biochemicals from cold-pressed neem oil.
List of Sources
Bedbugs. Mayo Clinic.
Potter, M. F. (2020). Bed Bugs. University of Kentucky.
What is a neonicotinoid? Texas A&M AgriLife Extension.
Pesticides to Control Bed Bugs. (2014). United States Environmental Protection Agency.