Sleeping is an essential activity that we spend a minimum of 6 hours a day doing, which equals ¼ of our day. Because of that, many of us invest a ridiculous amount of money on a bed or a mattress. Just imagine bringing home a very expensive mattress, just to find out, in a few months, that you have bed bugs.
Should you buy a bed bug mattress encasement/protector? You should definitely buy the best bed bug mattress encasement even if you don't have them. It is so efficient that they entrap bed bugs inside. Due to their durable material, they can't get out.
If you are searching for a way to prevent bed bug bites, you should consider buying a bed bug mattress encasement. Read more to know best bed bug mattress encasements.
Best Bed Bug Mattress Encasements – Detailed Reviews and Tips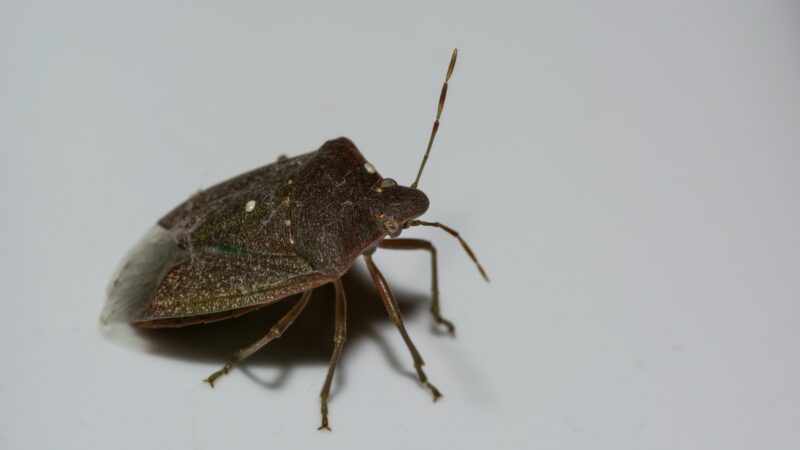 1. SureGuard Mattress Encasement
Sale
SureGuard Mattress encasements have quickly become the top choice for anyone who wants 100% bed bug protection, given its amazing features and relatively affordable price. We recommend the Queen size of 13-16 inches in depth because this size can wrap up any kind and any size of mattress.
Those worried about allergies can now be peaceful because this mattress is hypoallergenic and waterproof. So even if you spill your Coca-Cola while watching a football game, it doesn't matter.
The star of the show is the zipper, a proper SureReal technology that allows the zipper to completely enwrap your mattress from the outside, leaving bed bugs with no air. Since it's made of 100% cotton, it will be soft and comfortable, so much so, that you won't want to use your mattress without it again.
As the case is with any cotton stuff, it's machine-washable, so there aren't any special requirements for maintaining it. The manufacturer also offers a 10-year warranty, meaning that you get more than you paid for.
2. Utopia Zipped Encasement
If you buy this mattress encasement, you'll be among thousands of users to experience a utopian room, with no bed bugs, and no discomfort. With around 4800 reviews on Amazon, this mattress encasement is one of the most popular. Utopia zipped encasement wraps around your mattress perfectly, preventing bed bugs from getting in and out.
When it comes to building quality, Utopia zipped encasement is one of the best out there. We have a thick polyester fabric with hypoallergenic and waterproof capabilities. This is because the fabric doesn't have toxic chemicals such as PVC or vinyl.
For those who are worried about depth, this encasement supports up to 13 inches of mattress depth. To ensure that the encasement is always closed, it includes a zip guard, making it far more secure than other encasements.
The only downside is that it can make some noise when you're moving but that's not a big deal. If you're tired, you're probably going to fall asleep within minutes and won't notice it. Even if you don't have bed bugs, this is a great encasement for you, especially because it's dead cheap!
3. LINENSPA Zipped Encasement
LINENSPA zipped encasement comes with a plethora of excellent features at an affordable price. For the start, we need to mention that our recommended size is the Queen size and that's what's in the link above.
This size boasts dimensions of 60×80 inches, which is enough to cover some pretty big mattresses. With its weight of 2 pounds, it's not the lightest but that's the price to pay for waterproof characteristics. This means that any fluid you spill over your encasement won't leak inside.
Furthermore, this encasement can also protect you from allergens and other bugs such as dust mites, cockroaches, and scabies mites. As with the previous encasement, this one is also vinyl-free, making it safe for your kids or pets.
Noise-wise, the encasement is pretty quiet, which is surprising, having in mind the waterproof material. That being said, the material is soft and allows your skin to breathe properly during prolonged use.
A feature that might catch your attention is the 12-inch mattress depth support. This is slightly lower than some of the mattresses encasements on the list but it shouldn't be a problem unless you have a jumbo-size mattress.
4. SafeRest Premium Waterproof Mattress Encasement
Sale
SafeRest premium waterproof mattress encasement is a lab-tested product that ensures that no bed bug can go in and out. If you ask me, I would gladly give my money for a mattress that has been tested and proven to work.
The star of this encasement is its breathable, yet durable fabric with waterproof capabilities, weighing around 3 pounds. It's one of the heavier mattress encasements on the list but this means that the manufacturer used more material to make it, which in return gives better quality.
Protecting the users from allergens and other bugs, this encasement is safe for those allergic to mites and dust. This hypoallergenic material is also surprisingly quiet, making no sound when you move in bed. Those with restless sleep will be happy to know that information.
Another thing that we like is a micro zipper and Velcro flap. Both of these will protect you from accidentally unzipping the mattress, thus ensuring that bed bugs and fluids are out of your mattress.
All in all, this is a decent mattress encasement for the price. It's easy to set up, comfortable to use, and even easier to wash in your washing machine.
5. LUCID Encasement Mattress Protector
Sale
Depending on the size you choose, a LUCID encasement mattress protector can cover a mattress depth of 6 inches to 18 inches, which is optimal for a mattress of all sizes. Thanks to the elastic bottom, this mattress protector can wrap your mattress tightly, keeping out all the bed bugs.
The entire mattress is made of 100% waterproof material and if you happen to accidentally pour your beverage, it will suck up the damage pretty quickly. This is great if you have a baby. If it pees on your mattress protector, the urine will disappear as if nothing happened. Since we mentioned babies, it's important to tell that it's safe for babies and pets because it's hypoallergenic. Because of that, people who use this mattress can notice that their allergies slowly fade away.
This is because dust mites are mostly located in your mattress and by wrapping it with a LUCID mattress protector, you block their access to your respiratory system. The zipper also comes with a special bug flap to prevent accidental unzipping. If you have any problem with the zipper, you can always take advantage of a 15-year warranty period.
6. Four Seasons Essential Twin Extra Long (XL) Mattress Protector
Sale
The mattress encasement from Four Season Essential is often referred to as a "student" mattress. It's very big and can easily fulfill the needs of an average college dorm. It supports mattresses between 9 and 16 inches in depth.
The material is once again, polyester, which some may or may not like. Whatever your opinion is, the polyester here is breathable and won't get extremely hot during the night, making it noiseless and smooth. The Velcro zipping system is here and prevents your zipper from unzipping and letting the hordes of bed bugs inside or outside.
Maintenance-wise, you'll clean and wash this mattress protector as your normal clothes – in a washing machine and dryer.
7. Sleep Defense System Mattress Encasement
Last but not least, we have a mattress encasement from Sleep Defense System. The reason we put this one on the last spot is the warranty for only 5 years. We're not sure why the manufacturer decided to cut it down because the price is akin to other encasements on the list.
Nevertheless, we still have a knitted, polyester fabric with a high thread count that will keep all the impurities and bed bugs out of your mattress. Although the mattress encasement is waterproof, users say that small amounts of liquid can be handled but if you spill a whole beer on it, it's unlikely to keep it away from your mattress.
On the other side, it's hypoallergenic, so it will still alleviate any allergies that you have, even asthma, a common respiratory disease. The zipper is also great, boasting a well-known bug flap and zipper lock, ensuring that everything stays inside or outside of your mattress.
What to Look for in a Mattress Encasement?
1. Good Zippers
A mattress encasement with a bad zipper can't be considered a mattress encasement. This is because bed bugs can pass through potential holes and ruin the purpose of the encasement.
In many cases, this is the weak point that you should never be overlooked. For example, zippers with large gaps between teeth and large teeth allow bed bugs to pass through. The teeth should be very small and tightly sealed.
2. Waterproof and Hypoallergenic Characteristics
If you're allergic to pollen or dust, having a waterproof and hypoallergenic mattress is a must. Since you probably aren't very experienced with mattress encasement, the only way to confirm these features is to contact the manufacturer or read the reviews online. Buying the wrong encasement, especially if you're allergic, can cost you your health, so be careful.
3. Warranty
Warranty matters, even for a product like a mattress encasement. Some untrustworthy companies will offer you a one- or two-year warranty, which you shouldn't accept even when desperate. Trustworthy companies often offer 10 years and in the case of LUCID, a 15-year warranty.
4. Build Quality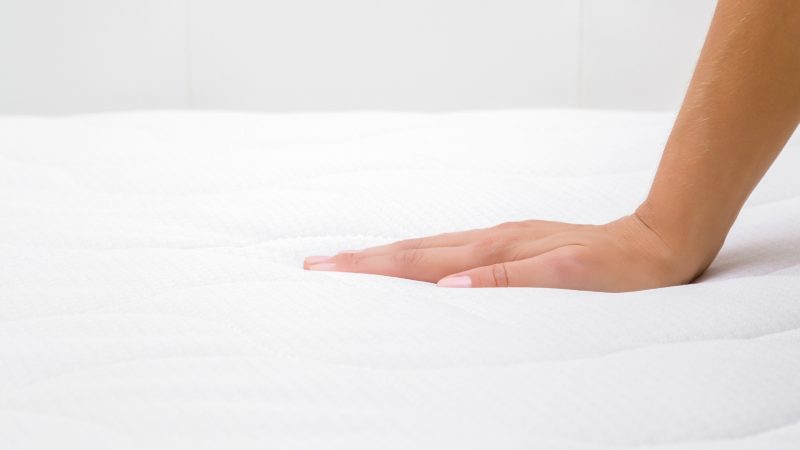 Build quality is important if you want to use mattress encasement in the long run. It should be scratch-resistant and able to withstand wear and tear. Even a tiny hole in the encasement allows bed bugs to get in or get out, making the encasement pointless.
5. Quality Seams and Padding
Padding and seams are reinforcements for the encasement and they're very important when shopping. The edges of the encasement should tightly press the edges of the mattress, providing full protection. Furthermore, the seams should be stitched strongly, so that the edges of your encasement don't tear apart over time.
List of Sources
Controlling Bed Bugs by Hand, University of Minnesota
Preparing for Treatment Against Bed Bugs, EPA
Do-It-Yourself Bed Bug Control, Agriculture and Natural Resources, University of California

Latest posts by Thomas Matthews
(see all)