When you learn to identify exactly how bed bugs smell, you will slowly start winning the battle against bed bugs. You will be able to find areas of infestations with ease. Fortunately, these insects really do produce a certain odor that is easy to distinguish.
So, what do bed bugs smell like? Some experts say that the scent gland of these creatures produces a musty odor that smells like coriander. At one point, you might notice that your house started smelling like wet clothes or moldy shoes. Of course, the experience is not the same for everyone.
Some describe the smell as something similar to coriander or cilantro. While others say that the odor reminds them of spoiled raspberries or almonds. Of course, people react to smells differently in their own ways.

In case you want to find out more information about the smell of bed bugs and figure out whether or not your cat or dog can smell the insects, then keep on reading!
Why Do Bed Bugs Smell?
The answer to this question is relatively simple. The bed bugs get out of their secret hiding place (during the night, most of the time) and prepare for a feast. In fact, these creatures can feed for up to 10 minutes! During this time, the bugs will bite you and suck your blood.
The creatures certainly need to move from their hideaway to you and back. While they're crawling around, bed bugs discard their exoskeletons. Moreover, these insects will leave the digested blood meals (excretions) on the bed as well. All these things will accumulate and, ultimately, cause the smell. Moreover, male bed bugs secrete certain pheromones. This trick is used to attract the female bugs and that also contributes to the bouquet of odors.
---
Why Do Bed Bugs Smell When You Kill Them?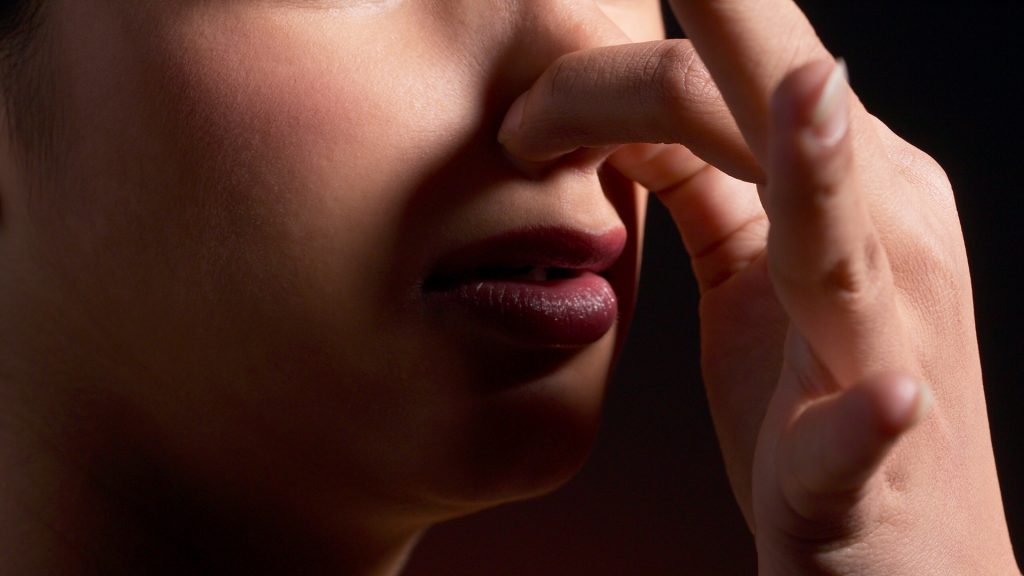 It is relatively easy to squash a bed bug, once you find one. The bed bugs are much more difficult to kill, in case they haven't eaten for a while. However, the bed bugs that have had a good hunt/meal and the nymphs are very easy to squash, as they are soft.
However, you better avoid killing bed bugs on your own because of the consequences. They can leave stains that are very difficult to get rid of. Moreover, alive bed bugs are not the only ones that have a certain smell, the ones that are killed have a distinct odor as well.
Bed bugs are quite interesting because they have 'alarm pheromones'. These chemicals are released to warn the other bed bugs that something bad is happening and that they have to 'run for their lives'. These pheromones have a smell similar to the regular odor, however, these ones can contain a few other chemicals. All-in-all, it will still be a smell that is similar to coriander or moldy clothes.
In case the bed bugs have had dinner not that long ago, you will also be able to smell blood once you squash them (it will remind you of sugar and iron).
---
Do Bed Bugs Smell Bad?
Of course, the bigger the actual infestation, the more intense the smell will be. Bed bugs don't exactly smell bad. However, the odor can be unpleasant (after all, the smell of moldy clothes is not everyone's favorite, right?).
The smell is quite 'sweet' and you surely can walk in and even sleep in a room that has such an odor.
---
Can Dogs Smell Bed Bugs?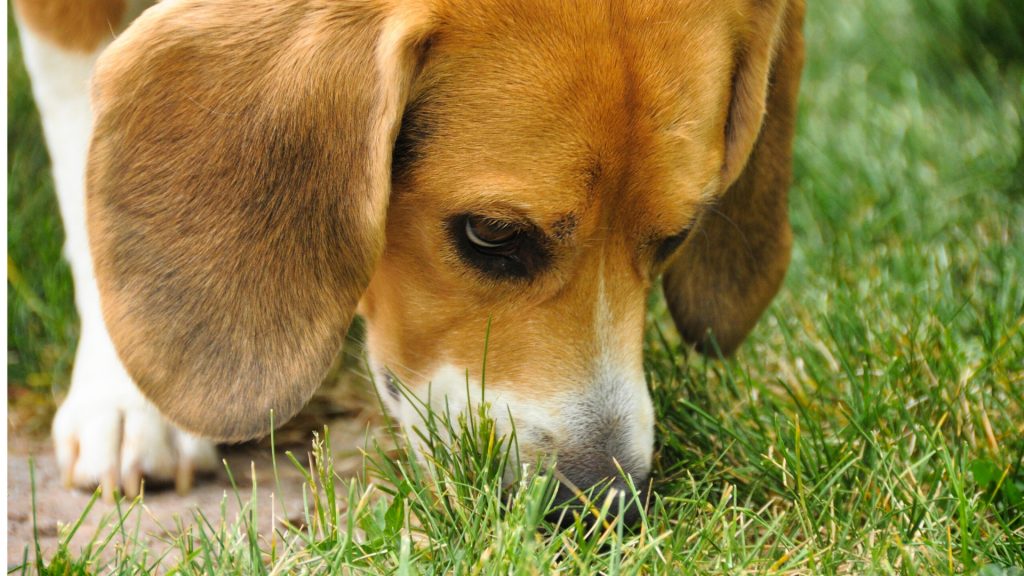 We know that dogs can be used to detect bombs, drugs, and a wide range of other things. Surprisingly, dogs can also be effectively used to detect bed bug infestations.
In case the dog is trained well, it can detect very small infestations. Sometimes, one single bed bug is enough. Moreover, the dogs can differentiate live bugs from an old infestation.
So, dogs certainly can smell bed bugs but there are times when they can't detect them, even if they are present in the house. The detection depends on a variety of factors. The airflow, the location of the bed bugs, and even the temperature can affect the effectiveness of the whole operation. The dog might fail in case the bed bugs are located above the animal's head and the airflow is 'pulling' the smell even higher.
However, in the majority of cases, a well-trained dog can easily detect a bed bug infestation.
---
Can Cats Smell Bed Bugs?
You can't expect your cat to eat bed bugs or chase them. There is no proof that will help us figure out whether cats can smell bed bugs or not, but the majority of owners confess that their cats really do help them detect the bed bugs.
By the way, some people use cat litter to get rid of the bed bugs. They do this by crushing it into a fine powder and sprinkle it around the furniture. Bed bugs dehydrate and die as a result of that.
---
What Smell Do Bed Bugs Hate?
Fortunately, there are plenty of smells that bed bugs hate and some oils and products can even help you get rid of these nasty creatures:
Sale
We all know that lavender can help you sleep better. But, in our case, the oil of this plant can simultaneously solve two problems as bed bugs hate the aroma. You can either freely spray the oil in your bedroom or have lavender as a plant in your bed bug infested room.
---
You can use the tea tree oil to make the bugs leave your house. They will run away from the scent because it can affect their exoskeleton. You can also freely spray this oil in your bedroom.
---
Spraying rubbing alcohol can help eliminate over half of the bed bugs' population. Moreover, the scent will prevent insects from laying eggs. However, the smell of alcohol is not always tolerated by humans as well.
---
This is a powder that has been made from fossilized algae. A lot of insects don't only hate the smell of diatomaceous earth, but the powder can also destroy the exoskeleton of the bed bugs.
---
You can put this scent in a special diffuser or simply spray it all over the pillowcases and the mattress. Blood orange oil is one of the most effective solutions to a bed bug infestation.
---
Maybe, not the most common ingredient. However, neem oil will make the bed bugs run from your house. By the way, it is also great against mosquitoes.
---
• Cinnamon
The insects simply can't handle this smell. You can use cinnamon as a separate ingredient or any kind of product that contains this spice to successfully fight bed bug infestation.
---
• Lemon
It is better to use fresh lemon juice as it has a very strong smell. However, bed bugs hate all citruses.
---
• Peppermint
You can use peppermint oil or fresh leaves to get rid of the bed bugs and keep your house smelling fresh and clean.
---
---
Can Bed Bugs Smell Humans?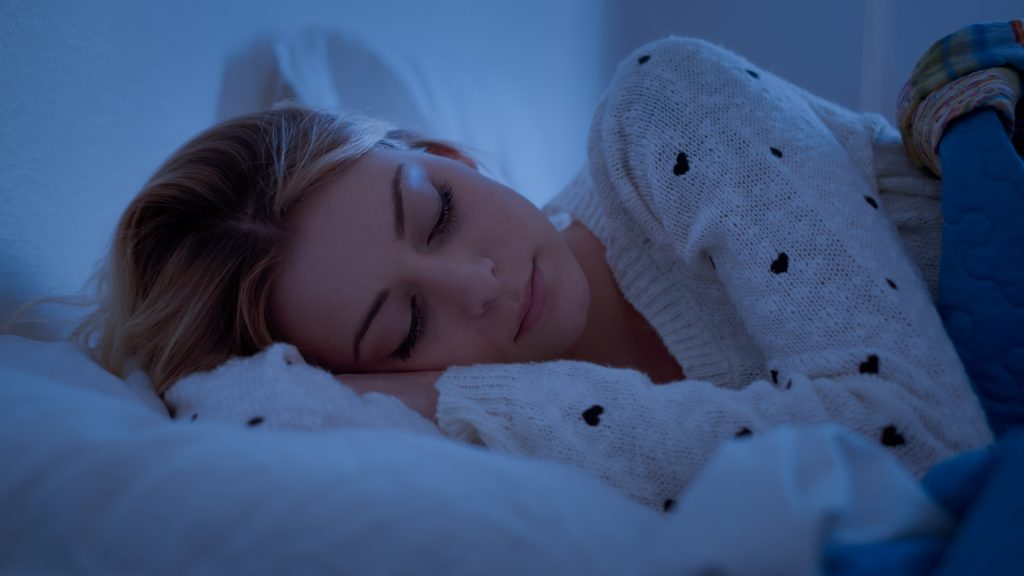 The truth is that the hormones produced by human beings and our smell do not attract bed bugs. However, there are certain things in humans that do attract these insects.
Bed bugs like the heat that our bodies emit and they get drawn to places with higher CO2 concentrations (the gas that we exhale). In case you are emitting heat – you have warm blood, that's exactly what the bed bugs are looking for. Moreover, the levels of CO2 will show the insects that you have fallen asleep and that now you are vulnerable.
---
How to Get Rid of Bed Bug Smell – Step by Step Instructions
Of course, the most effective method to get rid of the bed bugs is by calling the professionals. However, there are some DIY methods that can help you eliminate the problem. Certainly, the best way to get rid of the bed bug smell is by getting rid of the actual bugs because there is no point cleaning after them. You have to get rid of them for good. Follow this DIY method to get rid of them and their smell:
---
Step 1 – Prepare the Area
Remove all sheets, covers, stuffed toys, and other personal items. All these things have to be washed in extremely hot water (around 120 degrees). Everything should be cleaned with a vacuum cleaner (ideally, at least a few times per week).
---
Step 2 – Attack the Insects
You can use a steam machine to kill the bed bugs. Steam the bedroom furniture, get in the cracks and under the carpet. Finally, you can use a special beg bug spray.
---
Step 3 – Use Aroma Oils
After that, you can use some of the products and spices that we have mentioned above to make any bed bugs that have been left behind die.
---
How to Get Rid of Bed Bug Spray Smell?
Unfortunately, not only bed bugs have a specific smell. The spray that can be used to get rid of the insects can have a strong aroma as well. Moreover, the substance can actually be bad for your health.
The only thing that you can do is thoroughly ventilate the house. Open the windows and leave them that way for a few hours at least.
Instead of a bug spray, you can try using a mixture of oil and water. Peppermint, for example, it will make your home smell nice and, of course, help get rid of the bed bugs.
---
Summary
Unfortunately, nowadays, bed bugs are a very common problem. Even clean homes can get infested. Sometimes a distinct odor can help you detect an infestation. Moreover, trained dogs can smell these insects and help you understand whether you have a problem or not.
The great news is that there are plenty of products and oils that can be used to prevent infestation or to get rid of bed bugs. Always remember that if the DIY methods did not help, it is always better to call the professionals before things get out of control.
---
List of Sources
Potter, M. Bed Bugs. Extension Entomologist, University of Kentucky College of Agriculture
Diseases & Conditions – Bedbugs, Mayo Clinic
Koehler PG, Pereira RM, Pfiester M, Hertz J. (July 2011). Bed bugs and blood-sucking conenose. EDIS. (26 April 2017)