When you see a bed bug infestation in your house, the first thing you think of is buying a good spray for eradicating bed bugs. Buying a bed bug spray won't cost you a fortune, yet there are tons of decent sprays that can eradicate most of your infestation.
Some people tend to have allergic reactions to certain bed bug sprays, making this solution almost obsolete. However, manufacturers came up with an idea to use mostly natural ingredients and still make powerful bed bug sprays that aren't going to mess up your immune system.
What to Look for When Buying a Natural Bed Bug Spray?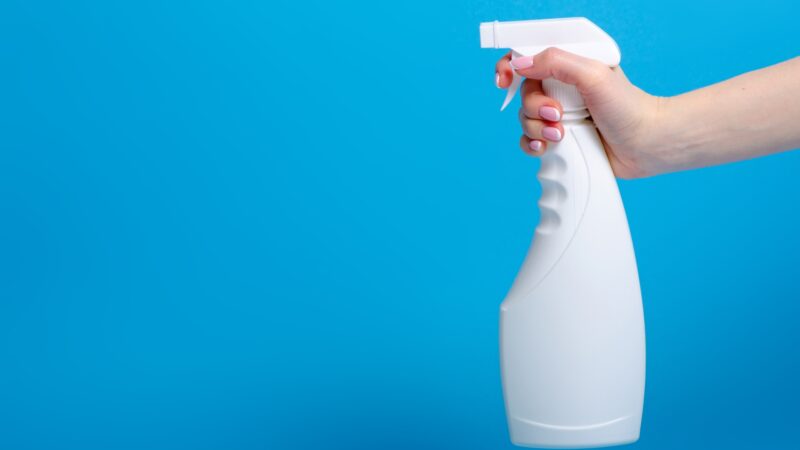 Packaging
The first thing you need to look for is the packaging. Do you get a lot of spray for your cash? If so, this is a good offer.
Many times, however, the manufacturer will give you a small bottle for the same amount of money that you would pay for a much bigger bottle. In this case, examine the online reviews of these sprays and see what suits your needs the best.
Residual Effect
The residual effect is of the utmost importance in killing bed bugs. The reason for that is that even after killing them, new bed bugs can come and replace them if there is no residual effect. That's why the residual effects make the spray stay on the surface, preventing bed bugs from getting there again. As soon as the bed bug comes into contact with the residue, it dies.
Safety
Although most natural bed bug sprays are safe, some of them pose a certain threat to your health. This is why you need to read the manufacturer's product description and see if it's good for you and your family.
Active Ingredients
Choose a bed bug spray that is as effective as possible while avoiding extra chemicals that are not necessary. Look for the pyrethroid compounds, particularly deltamethrin, permethrin, and alpha-cypermethrin. They are regarded as non-toxic to people, making them appropriate for usage in homes.
Top 8 Natural Bed Bug Sprays
Bed Bug Patrol Bed Bug Killer
Bed Bug Patrol Bed Bug Killer represents the best natural bed bug spray you can buy. Even though it's natural, this spray is to be taken seriously, as it can harm you if you spray it onto yourself, due to its high power.
When it comes to killing bed bugs, we need to mention that it can kill not only bed bug adults but also bed bug eggs, and can prevent the infestation for up to 90 days. Applying this spray is also a piece of cake. Because it's made of natural ingredients, you won't inhale any dangerous fumes. With this spray, you don't need a fumigation mask to apply it properly. That being said, it's safe for kids and pets as well.
The versatility of this product is further enhanced by making it good for every bed bug-infested place at your home. Everything from your mattress, upholstery, clothing, floors, and carpets can be treated successfully.
For those who worry about the smell, Bed Bug Patrol Bed Bug Killer smells similar to peppermint but a bit lighter. Finally, if you're not satisfied, the manufacturer is keen on giving you your money back if you aren't satisfied with the spray for the first 60 days.
Eco Defense Bed Bug Killer
If you're used to measuring bed bug sprays in gallons, here's a spray that can satisfy your needs. Forget about tiny 32-oz bottles with Eco Defense Bed Bug Killer, as it comes in a whopping one-gallon bottle. Since it's an organic product, you'll be pleasantly surprised that it kills bed bugs on contact in all life stages from eggs and nymphs to adults.
Despite its enormous power, it leaves no stains on your bed, making it safe for every space in your house. If you worry about the safety of your family, we can reassure you that it's safer than ever, thanks to its all-natural, yet powerful formula.
The main thing with this spray is that it can kill bed bugs very quickly and still will have plenty of the substance left inside. This means that you can use it for prolonged periods and don't have to buy a new spray every few days.
Even with this amount of spray, its price isn't going to suck out all the money from your wallet, so you still get a lot for your hard-earned cash. Much like the previous manufacturer, Eco Defense offers a 60-day return period if you're not satisfied with the results.
EcoRaider Bed Bug Killer Spray
EcoRaider also has its one-gallon version of the bed bug spray and it's all-natural as well. If you decide to buy this product, you have two options – one is 16 ounces and one is 1 gallon. The reason we decided on a one-gallon edition is that you get more for less money.
The main advantage this product has over others is its IR4 PHP Program regulations, which means that it's field-tested in public spaces and as such, it's proven to eliminate bed bugs even in the harshest conditions.
All types of bed bugs will be affected by this product, thanks to its formula that penetrates eggs, nymphs, and adults in the shortest amount of time. We know that many bugs are resistant to traditional pesticides but EcoRaider manages to dispatch them with ease.
Needless to say, the residual effect of this spray is as generous as it can be. It can provide extended protection for two weeks, even after it dries out. It's also dermatologically safe, so it can be used on your mattresses, as well as any other infested place in your house. Those who worry about safety, don't need to worry anymore, as it's safe for your children and pets.
Exterminators Choice Bed Bug Defense
Exterminators Choice is a company well-known for its part in killing bed bugs around the world. Now, many potential buyers will think that this is the kind of spray that professional exterminators use. Unfortunately, it's not but this one comes pretty close to that.
Much like the previous two sprays, this one also comes in a gigantic bottle of one gallon. Inside this, we have the all-natural formula for killing and repelling bed bugs.
Since we mentioned repelling, we need to say that this spray has a residual effect that lasts about two weeks, gives or take. Because it's completely natural, it's safe for your household, yet kills bed bugs with the strength of a Greek God.
Accompanied by the one-gallon bottle, you get a remote sprayer, which is easy to set up. You just open up the lid, put the sprayer inside, and you're ready to shoot. Smell-wise, you don't need to worry. Once again, this is an all-natural spray and it doesn't have any fumes.
Terminator Bed Bug Killer
Terminator Bed Bug Killer comes in a small 32-oz bottle. We know that this amount isn't the most generous but this spray annihilates every bed bug that threads your house. It's lab-tested and proven to kill not only bed bugs but also fleas, millipedes, cockroaches, and carpet beetles.
Its strength doesn't lie in the quantity but in the quality, making it a decent product for the price, despite its modest size. As with the other products on the list, Terminator Bed Bug Killer can kill bed bugs on contact, which is a nail to the coffin for those who think that natural bed bug sprays are weak. Even the scent isn't present, so you won't experience any fumes that might mess up your respiratory system.
As for the residual effect, we have a duration of 4 weeks after initial use. Given that you'll be protected from bed bugs for a whole month, you can't say this is a bad deal! Of course, you also get a money-back guarantee after 60 days, so you have nothing to lose.
Hygea Natural Travel Exterminator Spray
Hygea Natural Travel Exterminator Spray comes in perhaps the smallest bed bug spray packaging we've ever seen. One bottle is 3 ounces and you get 3 bottles in the packaging, so it's 9 ounces in total.
However, before you click that 'X' on your browser window, let us tell you that this one isn't to be mocked. This spray was initially developed for pest control professionals, so its godlike strength could only be used by them. Luckily, this is now a commercial product with a well-known TSA approval, ready to take on hordes of bed bugs.
An odorless formula like this one can be used everywhere you want, from mattresses and carpets to bedding, upholstery, and walls. Because of its natural ingredients, it's safe for your children and pets, making it a decent deal for your buck.
Proof Bed Bug Killer
Proof Bed Bug & Dust Mite Killer, Plant-Based Spray, 16 Fl Oz
KILL BED BUGS IN YOUR HOME - Our Most Advanced Formula - Targets...
POWERFUL BOTANICAL INSECTICIDE INGREDIENTS - Results with Lab...
EXTREMELY EFFECTIVE! - Can be used safely on your mattresses,...
LAB TESTED - Keeps killing adults for up to 2 weeks and eggs for...
This is a powerful plant-based bed bug spray that kills bugs at its source is proof. The simple spray eliminates bed bugs in contact and keeps eradicating for up to two weeks. When applied according to the instructions, it continues to kill adults for up to two weeks and eggs for up to three weeks.
Spray evenly throughout the carpet, furniture, bedding, and upholstery in the room that is being impacted. A 16 fl. oz. bottle needs to cover 96 square feet, around 1 bedroom's worth of area.
For optimum results, close all doors, windows, and vents while the product is working for 4 hours. Heat treat textiles in a high-heat dryer, then wash them. For up to two weeks, Proof keeps killing bed bugs and their eggs.
BEDLAM Plus
BEDLAM Plus 17 oz, Clear
Kills bed bugs where they hide
Will not stain water safe fabrics and surfaces
For use on mattresses, wood furniture and carpeting
Contains two active ingredients for a dual mode of action
Treatments last up to 2 weeks
One such well-regarded bed insect spray is Bedlam Plus. This product does smell stronger than other bed bug sprays. In addition to having ovicidal properties, bedlam can instantly destroy both eggs and adults.
Use this on carpets, wood furniture, and mattresses. It won't discolor materials and surfaces that are safe for water. You should be fine if you use this solution on the harborage locations and other places you suspect bed bugs are hiding. The treatment should last up to two weeks.
Other Methods: High or Low-Temperature Bed Bug Treatment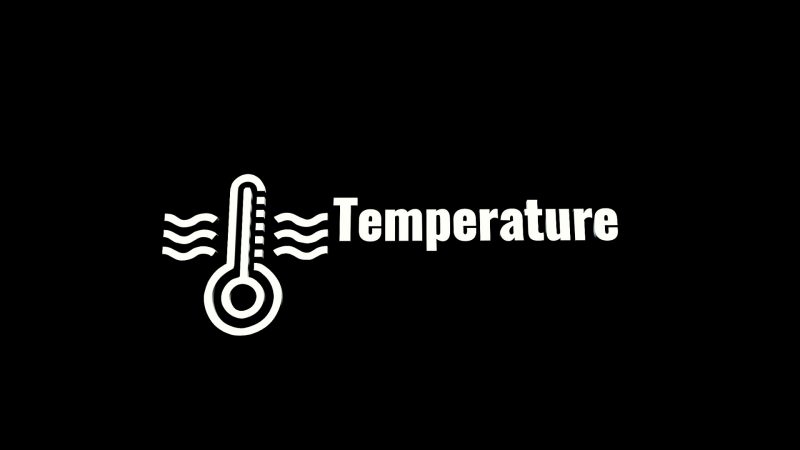 There are other methods for eradicating bed bugs if you don't like to use any type of spray. These methods are heat treatment and cold bed bug treatment. The only problems with these methods are that they cost a lot more and are usually done by professional exterminators.
Cold bed bug treatment is especially dangerous and we advise you not to use it if you don't have a clue what you are doing. As for the heat treatment, it can be done but like we said it will really cost you a lot of money.
That is why most of people opt for sprays instead of more complicated methods. Sprays are good for low to medium bed bug infestations but if the infestation has progressed to the point that bed bugs are literally everywhere you should call a professional exterminator and let him eradicate every single bed bug and their eggs.
List of Sources
Bedbugs. Mayo Clinic.
Miller D, Bed Bug Action Plan for Hotels. Department of Entomology, Virginia Tech.
Miller D., Using Heat to Kill Bed Bugs. Department of Entomology, Virginia Tech.

Latest posts by Thomas Matthews
(see all)