The kitchen is where we all prepare our food and because of that, we are usually afraid if we see any type of bug located there. In general, pests are pretty common not only in bed but in kitchens, cupboards, and other rooms in your house.
When people see bed bugs in their carpets, beds or mattresses, they usually check their kitchen for signs of infestation.
But, can bed bugs live in the kitchen? Bed bugs can live in kitchens, but they will appear there only if there is a very big and nasty infestation in other parts of your home as well. Bed bugs always prefer your bedroom; the reasons for this are that they find it the most suitable for hiding, and they also have a food source nearby. But, if an infestation grows out of control, bed bugs can infect your kitchen as well.
In your bedroom, there's a lot of space for hiding, such as under the bed, under the carpet, on your sofa, in your wardrobe, etc. Of course, you spend 6 to 10 hours sleeping there, which is great for feeding. But, if this infestation is really big, as we said bed bugs can infect your kitchen as well.
In that case, you need to know everything about bed bugs kitchen infestation, including ways to fight them, which is what we will talk about in this article.
Why Have Bed Bugs Infested Your Kitchen?
Finding out that bed bugs have infested your house can be very devastating. Just thinking about sharing your precious home with those parasites can make you vomit and engulf in stress.
What's grosser is that your kitchen can also be a victim of infestation. Many people immediately think about their food getting infected but rest assure, this will not happen, as bed bugs live in tables, walls, cupboards, and cabinets.
Why do you have bed bugs there, then? The main reason is that the infestation has gotten so big that bed bugs don't have enough space in other rooms of your house. Having conquered your mattresses, sofas, wardrobes, clothes, and carpets, their only choice is to move to your kitchen.
If you see bed bugs in your kitchen, have in mind that your house has been infested with bed bugs and that the current infestation is quite large.
Only in extremely rare cases, bed bugs will decide to live in your kitchen. And if they do, it's only for a short period because they can't feed on your blood there or any blood for that matter.
How Did Bed Bugs Get in Your Kitchen?
Bed bugs are skilful voyagers and can travel whenever and wherever they want. Thanks to the mattresses and carpets in your house, they'll have excellent terrain for moving and camouflaging, which will prevent you to see them.
Bed bugs will move out of their hiding spots which are located in mattresses or other furniture and this is how your kitchen gets infested.
The good news is that even if there are bed bugs, the chances of them feeding off you are minimal, if not equal to zero. Why? Because you don't come to your kitchen to sleep. You come there to cook a meal, have a meal or wash the dishes.
In that state, you're a moving target and bed bugs aren't able to feed in these conditions. The only frightening thing is that when you see bed bugs in your kitchen, you know that the infestation is big – that's all.
Can Bed Bugs Live in Kitchen Appliances?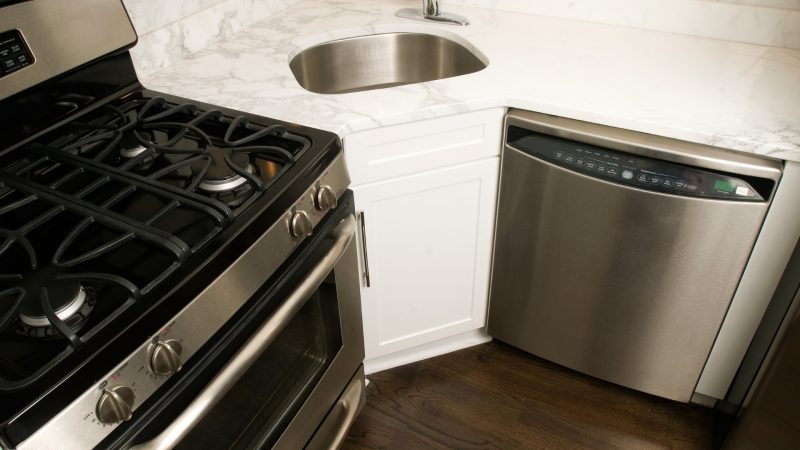 When it comes to a bed bug infestation in the kitchen, it's well-known fact that they can live in your kitchen appliances, as well as electronics. As we already know, bed bugs love warmth but not heat (heat kills them).
Wherever it's warm and not HOT, they will live there. Because your appliances need electricity to work and electricity means additional warmth, bed bugs will usually stay there for a certain period. This warmth will help them mate, digest, and grow quicker because it boosts their metabolism.
Now, bed bugs might not live directly inside your appliances but rather below or behind them, especially if there's a crack or crevice there. But again, it's unlikely that you'll see bed bugs in your appliances because there's no blood provider (you or your family members) there. Kitchen appliances are just a resting spot.
Do Bed Bugs Live in Kitchen Cabinets?
Bed bugs can live in your kitchen cabinets as well, under two conditions – that the cabinet is enclosed and dark, which is usually the case. Bed bugs prefer black, red, and brown colors when choosing their new hiding place because, for their eyes, this represents darkness. Bed bugs are more likely to live in cabinets that you don't use very often as opening the cupboard will disturb them and make them scatter around.
Simply put, if a cabinet is very rarely used, bed bugs will have more time to live there. If it's your main cabinet from which you pull out your dishes, bed bugs will not reside there. Once again, you'll rarely find them there because they're too far from the host and are unable to feed.
What About Bed Bugs in the Kitchen Sink?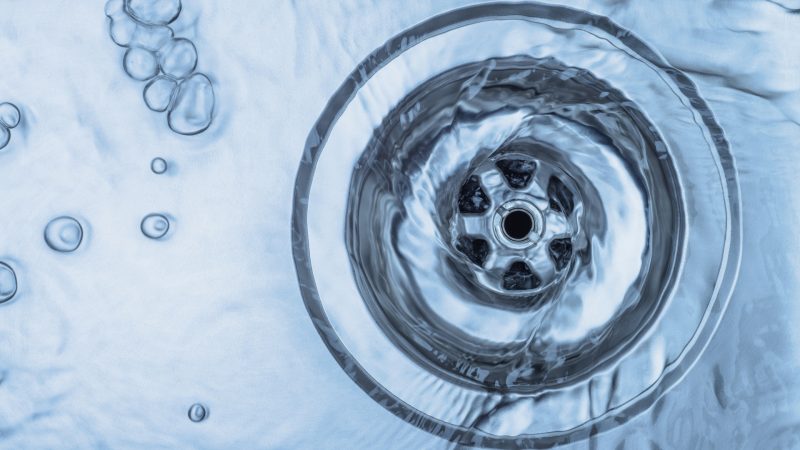 What about your kitchen sink, then? Well, thinking logically, bed bugs can't survive there. Your kitchen sink is probably in use several times a day. You stash your plates there, wash up your hands, do some cleaning, pour some water, etc. All of this means disturbance for bed bugs, meaning that they can't live there.
Furthermore, the kitchen sink is almost always wet, especially after washing your dishes. Having in mind that you probably wash your dishes with hot water that kills them, finding bed bugs in your kitchen sink is impossible.
Can Bed Bug Eggs Live in Kitchens?
No, bed bugs wouldn't lay them there because they love more secure places. That being said, bed bug eggs will be located under your carpet, in your clothes or mattress, and not in your kitchen, appliances, electronics, etc.
How to Get Rid of Bed Bugs in Kitchen – Step-by-Step Instructions
Now, how do you get rid of bed bugs in the kitchen? Much like getting rid of them in any part of your house, almost the same rules apply to your kitchen.
In this section, we'll delve deeper and give you a step-by-step guide on how to incorporate different products and methods to kill all the bed bugs.
Method 1 – Using Bed Bug Spray
Step 1 – Look for a less toxic spray that's safer for the environment like the kitchen.
Step 2 – Remove all your plates, glasses, and dishes, wash them, and store them in the plastic bag or box.
Step 3 – Spray around your cupboards, tables, and kitchen chairs.
Step 4 – Leave them to dry for a whole day.
Step 5 – Wipe everything with a cleaning agent, to remove the pesticide, thus making your kitchen safe to use again.
Step 6 – Return all your kitchen appliances and dishes. You're now ready to use your kitchen again.
Method 2 – Using Diatomaceous Earth
Step 1 – Buy food-grade diatomaceous earth. It's important that you buy it because you store food in your kitchen.
Sale
Step 2 – Remove everything from your kitchen.
Step 3 – Scatter the powder around. Every suspicious place should be covered with powder, including kitchen chairs, cupboards, holes, and crevices.
Step 4 – Wait for a whole day and check if there are dead bed bugs.
Step 5 – If it's successful, you can repeat the process once again and when you finish that, return all the things that you removed from the kitchen.
Method 3 – Calling the Pest Controller
If you don't want to mess around with your kitchen and potentially endanger your health with pesticides, let the professionals do it for you. The reason we say this is that no pesticide is safe! However, professionals will make sure that these pesticides don't get in contact with your food or places you prepare and eat food.
Furthermore, professionals will often use special fans for heat treatment. This will raise the temperature above 122°F in your home, which is enough for killing every bed bug within minutes.
If you ask us, heat treatment is the safest, yet the most effective method for eliminating bed bugs from the kitchen.
Bed Bugs in Kitchen Treatment: 3 Best Products
1. Harris Diatomaceous Earth Food Grade, 10lb
Sale
Harris food-grade diatomaceous earth is one of the best and the most popular out there. This natural product is composed of 100% ground freshwater diatomaceous earth, with zero additives. This makes this product very effective in killing bed bugs because of its purity.
For efficient application, Harris included a powder duster, which allows you to efficiently apply the product wherever you want.
If you love charity, you'll be happy to know that Harris donates 10% of profits to the local Etowah Valley Humane Society.
2. Perma Guard Bio50 EGP-DE-50A Food Grade Diatomaceous Earth, 50lb
For those who need a huge amount of diatomaceous earth, we have a 50lb bag by Perma Guard. Once again, it's pure diatomaceous earth with zero additives, able to kill bed bugs like they are nothing.
Although this product isn't made strictly for kitchens, it's more than able to serve its purpose. It's best used for animals but it's also great for use in your home.
3. Ultrasonic Pest Repeller
Sale
Ultrasonic Pest Repeller is a bit different product. It's not diatomaceous earth but a tiny electronic device that drives away bed bugs but NOT kill them. It isn't poisonous and it's not harmful to you in any way.
The only thing you need to do is plug this device into your outlet and you're good to go. The manufacturer says that it's able to cover up to 1200 square feet of space, which is more than enough for an average living space. Plug in this boy and start repelling all sorts of pests – it's that easy!
Home Remedies for Bed Bugs in Kitchen
Baking Soda
Baking soda is what we all have at our homes and truth be told, it's very useful, yet cheap. We use it for neutralizing smells, and removing moisture from the refrigerator but we can also use it from removing moisture from bed bugs. Yes, you've read that quite well!
Bed bugs, as we all do, have water in their bodies. Baking soda is great for sucking it out of their bodies when it comes into contact with them.
Since baking soda is safe for our environment, feel free to use the powder wherever you deem suitable or suspicious. We also encourage you to use it in cracks and crevices, as this is where bed bugs mainly hide. Be sure to repeat the process every few days, to make sure that all the bed bugs are exterminated.
Lemongrass
The acid in the lemon is enough to kill bed bugs. But, you don't want to buy 50 lbs of lemon just to kill bed bugs, right? Squeezing some lemons is probably going to make your forearm an inch bigger but it's also going to make your house smell like lemon. That's why lemongrass is an excellent solution that not only repels insects but kills them.
The acid levels in the lemongrass are enough to kill certain types of pests, including bed bugs and their eggs. Lemongrass also has a certain smell, which bed bugs hate, making it both a bed bug repellent and a killer.
Pyrethrum
Pyrethrum is an extract from Chrysanthemums, which is sometimes called a mum. This common flower that some of you have at home can be found in a variety of different colors and its extract can kill bed bugs quite efficiently by attacking their nervous system.
Lavender
If you're like a majority of people, you probably like the smell of lavender. It's relaxing, soothing, and gives a sense of pleasure. However, bed bugs are different and this smell makes them nauseous, and disoriented, and can lead to death!
Thankfully, we can purchase lavender soap for a silly price and use it to wash our clothes or any other infested items in the vicinity. Furthermore, you can buy diluted essential oils which you can sprinkle around your house.
If you can get a hold of lavender, you can also use its leaves on the affected areas to repel bed bugs and potentially kill them.
Double-Sided Tape
Good old double-sided tape. It's a primitive way of fighting against bed bugs that's not always effective but hey, it's still viable, especially for your kitchen.
Sale
Scotch Double Sided Tape, 0.5 in. x 250 in., 6 Dispensers/Pack
DOUBLE SIDED TAPE FOR ARTS AND CRAFTS: 6 rolls of Scotch Double...
MESS-FREE BONDING ADHESIVE: Both sides of the tape are coated...
INVISIBLE TAPE: This double-sided clear tape holds things...
TAPE WITH NO LINING, HAS PROTECTIVE WRAP: While the tape does not...
IDEAL FOR SCHOOL, ART AND OFFICE SUPPLIES: Perfect for creating...
Stick the tape where you think it's suitable and be sure to check if any bed bug is stuck to it. If you find bed bugs, use a pesticide to spray them, remove the tape, and place a new one. It's very simple and can be quite effective.
To summarize, bed bugs can live in your kitchen but not for very long. They prefer living wherever they can find the host and feed on him. However, bed bugs can still pass through your kitchen and potentially leave feces, which you don't want to have at a place where you prepare and eat your food.
Because of that, we gave you some methods, products, and home remedies to get rid of them quickly. If these methods aren't efficient for your case, we strongly suggest that you call the professionals, as mentioned above.
They will clean up your kitchen and make sure that you can use it right away, without having to worry about leftover pesticides or any other product that you've used.
Now that you know how to fight bed bugs in your kitchen, it's time to check for signs and apply what you just learned. Be patient, and persistent, and you'll get rid of them in no time.
List of Sources
EPA. (May 2010). Controlling Bed Bugs. Pesticides: Controlling Pests (26 April 2017)
What You Should Know About Bed Bugs, University of San Diego
Cimex lectularius Linnaeus (Bed Bugs), University of Florida/IFAS Featured Creatures Web site
Frishman A. 2000. Bed Bug basics and control measures. Pest Control 68: 24.

Latest posts by Thomas Matthews
(see all)