Have you recently found out that your house is infested with bed bugs? We are really sorry to hear that! The annoying creatures certainly are a headache. But, thankfully, there are ways in which you can get rid of bed bugs. Is steam treatment one of them? Let's find out!
Does steam kill bed bugs? Steam can effectively kill bed bugs because they are really bad at tolerating heat. At 122°F (50°C), bed bugs and their eggs will both die quickly. Steam is produced when water is heated to 212°F (100°C), which is much over the bed bug killing temperature needed for fast eradication.
How exactly can you effectively kill bed bugs with the help of a steam cleaner? What are the best steam devices for this job? And how long does it take for the steam to kill these creatures? Keep on reading in order to find detailed answers to these questions!
What Is a Steam Cleaner?
Steam cleaners are an advantage for anyone trying to get rid of bed bugs. Despite their appearance, they are not a vacuum. Also, they are not pressure washers.
A steam cleaner is a very effective cleaning tool in that nearly any surface may be cleaned, disinfected, and deodorized with very little water and electricity—and without the need for chemicals.
Steam cleaners effectively get rid of bed bugs from clothing, furniture, and bedding because they produce a ton of heat. Additionally, steam can enter spaces that chemical pesticides cannot because of its small particle size.
Will a Steam Cleaner Kill Bed Bugs?
A steam cleaner certainly can kill bed bugs. However, the method requires some time and dedication. You cannot expect the steam cleaner to kill the insects as soon as you turn the thing on. The truth is that you will actually need to come in contact with the bed bugs or eggs in order to get rid of them. That's why you should take your time to 'explore' every single crack and crevice.
Quick and basic steam cleaning of your mattress or couch won't really make a difference. So, make sure to slowly apply the steam on top of every surface, under the surfaces and in the cracks, and between the cushions.
Unfortunately, steaming can work well only on certain surfaces. Bear in mind that steam can damage some surfaces and appliances.
You can successfully use a steam cleaner on such surfaces as:
Carpets and rugs
Cracked and seamed furniture
Headboards and floorboards
Coaches and upholstered seating
Crowns and various moldings
Mattresses and box spring sets
Though all the things mentioned above might seem quite enough to get rid of all the bed bugs in your house, it is still advised that you combine steam cleaning with other eradication techniques.
However, do make sure that you do not use a steam cleaner and hazardous chemicals simultaneously. The steam can create dangerous particles that are easier to inhale.
What Temperature of the Steam Kills Bed Bugs?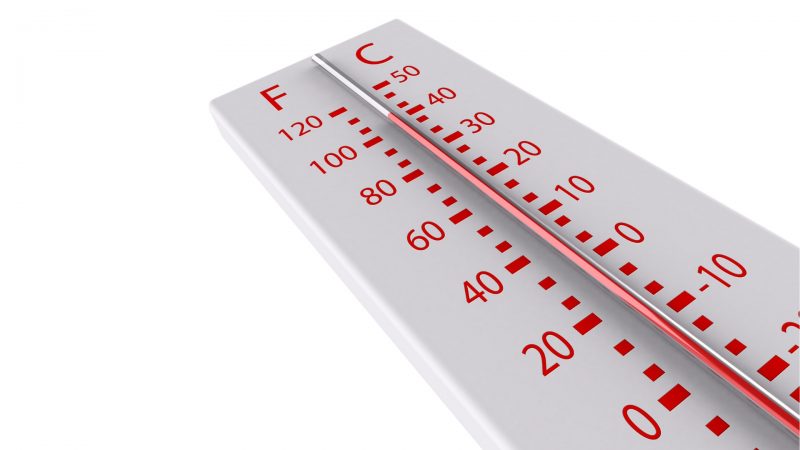 Not every steam cleaner will be powerful enough to kill bed bugs. The most important feature that you would have to take into consideration is certainly the temperature of the actual steam.
If the steam is not hot enough, the bed bugs will continue to thrive in your house and no damage will be done neither to the adults nor to the eggs.
It takes just 118°F (48°C) to completely kill an adult bed insect in 90 minutes. At 122°F (50°C), bed bugs will instantly die, including adult bed bugs and their eggs. The killing point needed to rapidly eradicate bed bugs is already well above when steam is formed from water at 212°F (100°C).
As our main aim is to kill the bed bugs, the temperature of the surface should be around 160°F (71°C) immediately after the steam brush has passed over it. Even though 120°F (49°C) can be enough to kill the annoying creatures, it is advised that you use a more powerful device.
Related: What Temperature Kills Bed Bugs? | Essential Temperature Chart
How Long Does It Take for the Steam to Kill Bed Bugs?
In most cases, you would need to repeat the procedure at least 2-3 times, simply because there can be a few bed bugs left running around the house. On average you will need to spend around 15-20 minutes to kill the bed bugs.
When it comes to eggs, at times, you would need to expose them to hot steam for around 90 minutes. The higher the temperature the faster they will die.
If bed bugs are on the surface, a steam cleaner is extremely effective. However, steam can also kill the bugs that are hiding. For example, steam is effective up to ¾'' into fabric surfaces. When it comes to various cracks and crevices, the steam will be able to kill the insects up to 2-3/8'' into a gap.
Precautions in Using Steam Cleaner
Steam is efficient, but it can also be harmful. When using a steamer, you should take the following safety precautions:
The steamer's instruction manual should always be read, understood, and follow.
When refilling the steamer and using the steam wand, take care because the steam is under pressure.
The steam will be extremely hot, reaching temperatures of 212–230°F. Never let minors use the steamer, and have a distance with it to prevent burns.
Sometimes when you first turn on a steamer or after it hasn't applied steam for a long, the steamer will spit out hot water. When you initially begin, aim the wand at a towel to be able to collect this water.
Steam Treatment for Bed Bugs | Step-by-Step Instructions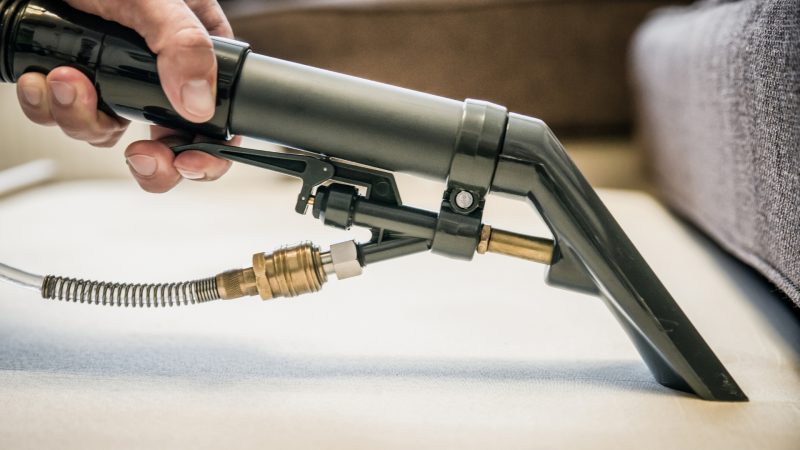 In case you decide to combine the steaming and the chemical method, then the chemical one should be performed last. You have to get the perfect steam cleaner in order to effectively kill bed bugs. For now, let's have a closer look at what exactly you will have to do once you get a hold of a steam cleaner.
Step 1: First things first, you should mark the places that you want to go through. That is certainly your bed, couch, some cracks in the wall, and so on. Preparing the 'zones' in advance will save you some time when you finally turn the steam cleaner on.
Step 2: This step is optional but will be very helpful for those who want to go the extra mile. You might want to buy some passive intercept devices that will monitor the movement of the bed bugs and help to keep them in place.
For example, the passive traps for bed legs will make the bed bugs approaching the bed fall into the outer part of the device, while the insects that are leaving the bed will get stuck in the center of the thing.
Climbup Bed Bug Interceptors, 12 Traps
ClimbUp insect interceptor, an innovative tool to monitor bed...
Traps any bed bugs coming to or going from your bed.
Traps Bed Bugs from crawling up beds and furniture legs
Aids in identifying and battling a bed bug infestation.
Get rid of bed bugs and kill all bed bug problems with the...
Step 3: Make sure to follow the manufacturer's directions carefully. Usually, you would have a few nozzles and the actual steam wand. You can totally use the floor nozzle for furniture by simply moving the nozzle more slowly. However, for the best results, it is recommended to use a smaller triangular nozzle.
Step 4: You can totally develop your very own technique. However, it is advised that you first move with the nozzle from the top downwards.
At first, you can use the biggest nozzle and then move to a smaller version. The triangular one is great for steaming in strips. Always take your time and move the device at about one inch per second. The steam cleaner should be an inch or two above the surface.
Step 5: The treatment will be effective if the surface reaches 160°F (71°C). Bed bugs might survive if the temperature is not high enough. But if the temperature is over 180°F ( 82°C), the heat might damage some surfaces, so be careful.
Using an infrared thermometer can be helpful. Measure the temperature of the surface immediately, as soon as the wand passes. If the temperature is not high enough, then move the steamer a bit slower. Do the opposite, if the temperature is too high.
Step 6: If the fabric gets too wet, then decrease the amount of steam. After the manipulations, you might want to enclose your mattress, for example. Make sure that the item is dry as mold growth might be promoted. You can always use a fan to help dry the items that have just been steamed.
Step 7: Don't forget to carefully follow the manual instructions that will tell you exactly what you need to do to cool off the steamer and to make sure that the pressure is relieved.
Step 8: Remember that the bed bugs and the eggs that have not come in contact with the hot steam can survive. So, it is always a great idea to repeat the whole procedure at least a few times.
Step 9: When you are steaming the floor or another flat surface, do not use pin-point nozzles. These ones can simply blow the bugs away, instead of killing them.
You should be very careful when using a steam cleaner. The steam is hot and can cause burns. Moreover, it is under pressure, so be extra cautious when refilling the device and using the wand. It goes without saying that the steam cleaner should not be used by children.
As the steam might damage some fabrics, you would want to test the device on an unseen area. Do bear in mind that sometimes steamers can sometimes spit out the hot water, so pointing the steam cleaner at a towel at first is a good idea.
What to Consider When Buying Steam Cleaners?
When looking for the best bed bug steam cleaner, there are a few qualities and features that you have to take into consideration.
Different Nozzles
The main nozzle that you would be using is the broad option which should be at least half a foot. Such a nozzle will save you a lot of time as you wouldn't have to go through the same area over and over again. Moreover, wider streams are great for trapping bed bugs. However, a smaller nozzle is great for cracks and crevices.
Very Hot Steam
A regular steamer that you may have at home might not be suitable for the job as the temperature of the steam is not high enough. Basically, this is the most important characteristic of a steam cleaner that you have to take into consideration when choosing a device for bed bug control.
A Model with a Large Boiler
A large boiler is not a necessity, but in case your steam cleaner can store a great amount of water, you can spend more time hunting the bed bugs down, instead of refilling the whole thing again and again.
Best Steam Cleaners for Bed Bugs | Detailed Reviews and Tips
Vapamore MR-100 Steamer
Sale
The device includes a lot of different tools and accessories (steam gun and hose, carpet slider, floor cleaning head, triangle corner brush, fabric tool cotton cover, and so on). Vapamore can produce 210-220 degree steam, has a 1500-watt water heater, a 1.6-liter stainless steel boiler, and can operate for 60 minutes straight (with one full tank).
Atrix HEPA Backpack Vacuum
Atrix VACBP1 Ergo HEPA Backpack Vacuum, Standard Bundle, Black
ERGONOMIC BACKPACK VACUUM - The backpack vacuum weighs 10.3 lbs...
COMMERCIAL OR RESIDENTIAL APPLICATIONS - Use the lightweight...
HEPA FILTER - The 8-Quart HEPA filter safely captures smalls...
PACKED WITH ATTACHMENTS - Includes backpack vacuum, 6' hose,...
POWERFUL 1400 WATT 12 AMP 120 VOLT VACUUM CLEANER - The backpack...
This model is so powerful that it can be used both for residential and commercial applications. The lightweight backpack vacuum can easily be used for pest control. You will be getting an extension wand, 3 different nozzles, a crevice tool, a shakeout bag, etc. It has a 1400-watt water heater.
Housemile Anti-Dust
Housemile is the perfect option if you want to concentrate on your bed (works amazing for mattresses and sheets). It does not only kill bed bugs with a 99.7% rate. The device also gets rid of dust, mites, and microorganisms. By the way, you can totally use the steamer on the cushions and the sofa. The dust collector has a large 200 ml capacity. Moreover, the device has a UV light that helps remove bacteria.
McCulloch Heavy-Duty Steam Cleaner
The water in this device will be heated up to 200 degrees in only 8 minutes. Moreover, you will be able to work for 45 minutes straight with the heavy-duty steam cleaner. It comes with a large water tank (48 ounces), a floor mop attachment, a powerful jet nozzle, an extension wand, a triangle brush, and many others. The device provides 1500 watts of steam power.
Steamfast Multi-Purpose Steam Cleaner
Once again, a 1500-watt device with a large water tank (45 ounces) that will last you for 45 minutes. Ordinary water can easily be heated up to 200 degrees in only a few minutes. The device comes with 15 different accessories. The jet nozzle, for example, is perfect for going through the seams of the furniture.
Bissell SpotClean Professional Portable Carpet Cleaner
Sale
Bissell 3624 Spot Clean Professional Portable Carpet Cleaner - Corded , Black
Every Bissell purchase helps save pets. Bissell proudly supports...
Our most powerful portable spot and stain cleaner for carpets,...
Combines superior suction, scrubbing action and professional...
Provides a deep clean that leaves you with professional-style...
Permanently removes tough messes and protects from future stains...
Even though, in general, carpet cleaners are not the best devices for bed bug control, this professional device will do the job. You will be getting a ¾ gallon tank and 8 different tools that will make the cleaning of hard-to-reach surfaces a lot easier.
PurSteam Handheld Pressurized Steam Cleaner
The device needs only 2-4 minutes to warm up and comes with 9 different accessories (heavy-duty attachments for more targeted cleaning, an extension hose, and so on). At 3 bar pressure, the steam will be around 290 degrees. The capacity of the water tank is 250 ml.
Wagner SprayTech
Sale
The tank holds up to 48 ounces of water and can work for 45 minutes straight. The device can reach a temperature of 212 degrees. There are plenty of attachments included that will help you steam floors, appliances, etc. The 120-volt steamer has a green and a red light that will help you understand when the water is hot enough.
Dupray Multipurpose Heavy-Duty Steamer
Sale
The device can heat the steam up to 275 degrees. The water tank has a large capacity that will allow you to use the steamer for 50 minutes straight. The water heats up in only 7 minutes.
The device produces low-moisture steam, so you won't be left with any wet spots. The device also has an extra-long power cord and 18 different tools (extension tubes, nylon brushes, a triangular tool, and so on).
PureClean Rolling Steam Cleaner
Sale
Pure Enrichment PureClean Steam Cleaner with 17 Accessories, Multi-Purpose Household Rolling Steamer for Chemical-Free Deep Cleaning of Floors, Upholstery, Windows, Grout, Grills, Cars, and More
CHEMICAL-FREE STEAM CLEANING: Professional steam cleaner has a...
17 PREMIUM ACCESSORIES: Remove grease, grime, and stains from...
SAFE ON A VARIETY OF SURFACES: Multipurpose canister steam...
PURIFY & ELIMINATE: Effectively purifies and dissolves everything...
WHAT YOU GET: Pure Enrichment's guaranteed 5-Year Warranty, and...
Another robust piece of equipment that performs admirably against the Durapy while being a touch less expensive is the PureClean XL Rolling Steam Cleaner.
In 8 minutes, the 1500-watt device boils water and is prepared to release steam. You won't need to pause every few minutes to refill because the 1.5-liter capacity provides up to 45 minutes of steam. The steam reaches a temperature of about 212°F, which is ideal for killing bedbugs.
Is Bed Bug Steam Cleaner Rental Worth It?
The first thing that you might want to do as soon as you spot bed bug contamination in your house is call the exterminators. However, some exterminators don't have heat treatments and they use chemicals that are toxic and your house will literally turn into a battlefield for a while.
Moreover, the chemicals can also be ineffective when it comes to killing the eggs of bed bugs, for example. So, in a lot of cases, killing bed bugs with a steam cleaner will be totally worth it.
Another important thing is that using a steam cleaner is a lot cheaper than calling a team of professional exterminators over. After all, the chances are high that you will already need to spend a lot of money on changing your bedding, pillows, and maybe even furniture, after you manage to get rid of the insects, so saving some money is always a great option.
However, even consumer-grade steam cleaners can be very expensive. The good news is that, in most places, you can totally rent a steam cleaner and then return the device without spending a fortune.
There are a few reasons why it is advised to rent a steam cleaner. For example, you are not entirely sure that you have an infestation and you want to use the device only as a prevention method. However, if you are positive that the contamination is not deep enough and had started not that long ago, then renting a steam cleaner can also be a great idea.
Do Steam Cleaning Carpets Get Rid of Bed Bugs?
It is not recommended to call a carpet cleaning company to get rid of bed bugs in your carpet. It is simply not the team's job to get rid of the insects, even though they might be using steam cleaners to do the cleaning. The main aim of a carpet cleaning company is to leave your carpet clean. That's it.
Bed bug killing in such a case is only a bonus. However, relatively ineffective, as the insects will be killed only in a certain area. Moreover, the bed bugs have all the chances to survive as carpet cleaners might be using steamers with relatively low temperatures.
List of Sources
Using Steamers to Control Bed Bugs. University of Minnesota.
Do-it-yourself Bed Bug Control. EPA.
Using Heat to Kill Bed Bugs. Department of Entomology, Virginia Tech.

Latest posts by Thomas Matthews
(see all)