Essential oils are widely known for their many health benefits and for repelling bed bugs. Most pesticides contain chemicals, so people are now trying the natural ways. Bed bugs are very hard to eradicate but if you use essential oils, you will not only get rid of them but are also helping to create a "greener" environment.
But, what are the essential oils that can be used as bed bug repellents? Most essential oils can repel bed bugs. This includes cedarwood, citronella, clove, eucalyptus, lavender, lemongrass, neem, oregano, peppermint, tea tree, and thyme. However, not all of them have the same effect on bed bugs.
Different essential oils have different components, and none of them are equal. This is why they may have different effects against bed bugs. However, most of them have been proven effective as insect repellents, based on scientific studies.
The key here is to understand how they work so you will know how to use them. Continue reading to learn more.
What Are Essential Oils?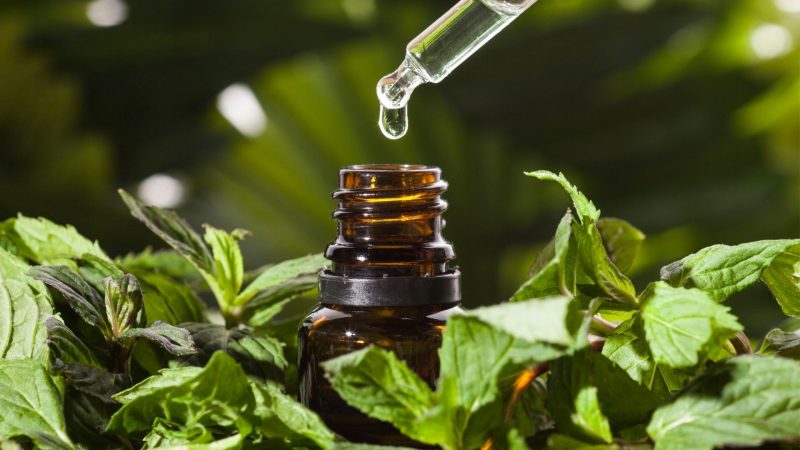 Essential oils are organic compounds extracted from certain plants, usually through distillation. With proper use, essential oil is considered very helpful as a pain reliever, stress-reducer, mood-enhancer, and energy booster. Most of them are also used as household cleaning agents and disinfectants.
But just to be clear, essential oils are not regulated by the Food and Drug Administration (FDA) as a form of medication. Therefore, take extra precautions when using products with essential oils. Nevertheless, some studies show that certain essential oils can repel insects such as mosquitos, ants, and bed bugs.
Do Essential Oils Work On Bed Bugs?
Spraying essential oils directly onto bed bugs is effective since they are harmful to these pesky night crawlers and affect how their nervous systems work.
They are effective at killing bed bugs, but not enough to completely eradicate the infestation problem in the home. As a result, it is still preferable to utilize a mix of different techniques to eradicate these pests.
Benefits of Essential Oils to Kill Bugs
Using essential oils has several advantages when it comes to eradicating bugs and other small insects.
Essential oils are pure and all-natural. Consequently, they are not dangerous.
Using essential oils is more environmentally friendly than spraying with poisonous combinations.
Unlike commercially produced sprays or powders, essential oils are 100% plant-based and pure; there are no additional man-made ingredients. As a result, bed bugs cannot build a tolerance to them.
Essential oils cost less than the majority of bought items.
What Are the Best Essential Oils to Repel Bed Bugs?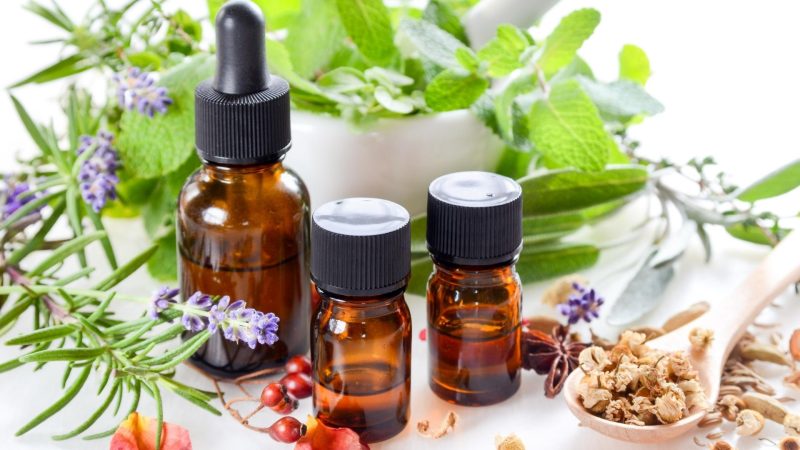 1. Cedarwood Essential Oil
Cedarwood essential oil is extracted from various parts of cedar trees, including bark, leaves, and berries. Among its health benefits are aromatherapy treatment, promoting hair growth, and acne treatment. Cedarwood oil is also a known ingredient in various products such as shampoo, cologne, and insect repellent.
Back in 1960, cedarwood oil was registered in the US as a pesticide. Since then, it has been used to repel carpet beetle, moths, and other insects. Meanwhile, a test conducted by entomologists at Rutgers University shows that cedarwood oil (among some other essential oils) is toxic to bed bugs and can repel them.
2. Citronella Essential Oil
Citronella essential oil comes from the leaves and stems of citronella grass, a very close relative of lemongrass. In fact, citronella and lemongrass have the same appearance and smell. Both of them are effective in repelling mosquitoes. Nonetheless, citronella oil also works well as an antifungal agent and food flavoring.
Meanwhile, pure citronella oil can cause skin reactions when applied to the skin with insect bites for a long time. Citronella essential oil can also repel mosquitoes if you mix it with water. However, it is only effective for about 20 minutes or less. The same effect applies to other blood-sucking insects such as bed bugs.
3. Clove Essential Oil
Clove essential oil is extracted from the leaves and flower buds of the Eugenia caryophyllata tree. However, clove bud oil is heavier and has a stronger floral scent than clove leaf oil. This is the reason why clove leaf oil is not usually used in aromatherapy. Nonetheless, you should dilute clove bud oil first before using it.
As an insect repellent, clove oil has been proven effective in repelling bed bugs, as well as flying and stinging insects, such as wasps and mosquitoes. However, this aromatic oil works more effectively when mixed with other essential oils. Then, the mixture should directly be sprayed on bed bugs to repel them for good.
4. Eucalyptus Essential Oil
Eucalyptus essential oil is extracted from fresh leaves of a eucalyptus tree, an evergreen tree native to Australia, and a distant relative of a tea tree. It contains about 90% eucalyptol, a major ingredient in mouthwash and cough suppressant. Eucalyptus oil is also proven effective in repelling insects.
Sometime in 1948, eucalyptus oil was registered in the US as an insect repellent. Since then, it has been used to repel mosquitoes and house flies. A study showed that eucalyptus oil has repelled bed bugs. This is after it was mixed with lavender oil and peppermint oil. However, the effect took place after 24 hours.
5. Lavender Essential Oil
Lavender essential oil is extracted from the flowers of lavender (Lavandula Viridis) and is commonly known for having cosmetic and medicinal uses. It is also used to flavor foods, which means it is safe for human consumption. On the other hand, lavender oil can lead to poisoning if large amounts are swallowed.
When it comes to skin protection, lavender oil can be used as a facial toner. It also helps in reducing wrinkles, lightening your skin, and relieving itching due to insect bites. Lavender oil also repels mosquitos and bed bugs. Just mix 4 drops of pure lavender oil with 8 ounces of water, and spray the mixture directly on bed bugs.
6. Lemongrass Essential Oil
Lemongrass essential oil comes from the leaves of the lemongrass plant, not the lemon tree, which is a completely different tree. It has a powerful, citrus scent that is a common ingredient in personal care products such as soap. Lemongrass essential oil has also antioxidant, antifungal, and anti-inflammatory properties.
A recent study found that lemongrass essential oil killed mosquitoes at 10 percent concentration. Currently, there is no scientific study showing that it can also kill bed bugs. Nevertheless, there are two ways to use lemongrass essential oil to repel bed bugs. You can mix it with water or your dishwashing detergent.
7. Neem Essential Oil
Neem essential oil is extracted from the seed of the neem tree, also known as Indian lilac. This all-natural oil is a widely known ingredient in beauty and skincare products. It is considered safe to use in healing wounds, treating acne, and reducing scars. However, it may be too strong for children and people with sensitive skin.
Azadirachtin is the most active component of neem oil and has been proven to be an effective insect repellent. This vegetable oil can repel various pest insects such as mites, aphids, thrips, and bed bugs. It also helps prevent insects from growing and laying eggs and can effectively reduce the feeding of nematodes.
8. Oregano Essential Oil
Oregano essential oil is extracted from the shoots and leaves of the oregano plant. However, you should not confuse it with oregano oil extract, a supplement that can be in capsule or pill form. Both of them have powerful antioxidants and can help fight bacteria. However, oregano essential oil should not be taken orally.
Just like thyme essential oil, both oregano essential oil and oregano oil contains carvacrol, which has been proven effective in repelling repel bed bugs. But again, it should be mixed with water and to be sprayed directly on these nuisance pests. This plant-based essential oil can also prevent bed bugs from reproducing.
9. Peppermint Essential Oil
Peppermint essential oil is extracted from the fresh leaves of the peppermint plant, which is a natural cross between spearmint and watermint. Peppermint is widely used for health purposes and food flavoring. On the other hand, concentrated peppermint oil can be toxic if huge doses are taken orally.
As mentioned above, peppermint essential oil can effectively repel bed bugs if combined with lavender essential oil and eucalyptus essential oil. It contains high levels of menthol, which gives a very strong scent that mites, mosquitos, and bed bugs hate. However, it also has some repellent properties for dogs and cats.
10. Tea Tree Essential Oil
Scientifically known as Melaleuca alternifolia, the tea tree is a small tree native to Australia, particularly in South Wales and Queensland. Tea tree oil is extracted from the leaves of the tea tree and is used by Aboriginal Australians (native aboriginal Australians) as a natural remedy for treating coughs and healing skin.
Studies show that tea tree oil is likely effective in treating skin inflammation induced by histamine. It also has been shown to repel flies and mosquitoes. However, more studies are still needed to prove that it can kill bed bugs. So if you will use a tree oil solution against bed bugs, spray it directly on them.
11. Thyme Essential Oil
Thyme essential oil comes from the flowering plant Thymus vulgaris, commonly known as the thyme plant. It is known for having antibacterial, antifungal, and anti-inflammatory properties. This is why it is commonly used in cosmetics, toothpaste, and toiletries. Thyme oil is also used as a food flavoring agent.
When it comes to being an insect repellent, studies show that thyme essential oil is very effective in repelling house flies, mosquitoes, and bed bugs. But just like other essential oils, they should be sprayed directly on bed bugs. However, the results may vary, depending on the amount used and the severity of the problem.
How Many Different Essential Oils Can You Mix Together?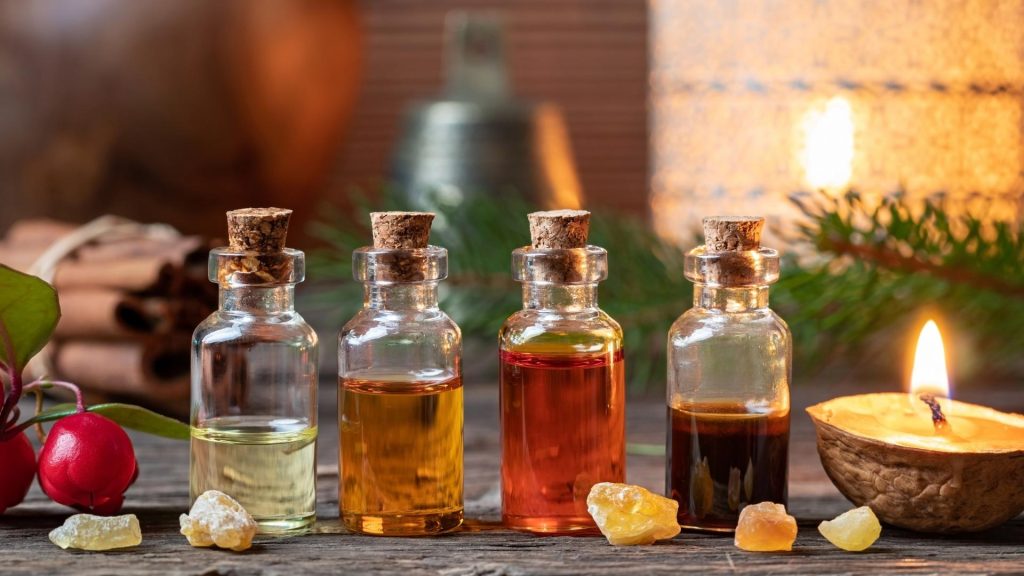 There is no specific rule on how many different essential oils you can combine to repel bed bugs. But generally speaking, it is more effective in repelling bed bugs when mixed. However, consider how you will use the mixture. Some essential oils can be harsh to your skin when you mix them.
Mixing different essential oils also means they have to blend into one another. You may start combining one drop of each of them. Consequently, you can a few more drops of one of them. But before you do that, you should know the components of each essential oil and the scents that bed bugs hate the most.
Are Bed Bugs Dangerous? | Possible Health Risks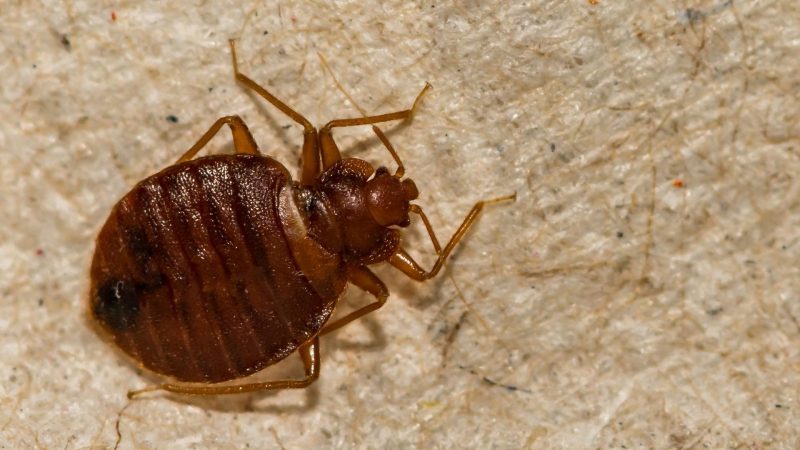 Bed bugs are dangerous and pose potential health risks. These nuisance pests will not only affect your physical health. A recent study shows that a series of beg bug bite events can also lead to Post-traumatic stress disorder (PTSD). Among its symptoms are anxiety, insomnia, and hypervigilance (trauma).
Despite being annoying bloodsuckers, bed bugs are not known for transmitting infectious diseases to humans. However, scientific research demonstrated that bed bugs can transmit a parasite called Trypanosoma cruzi to humans through their droppings. This parasite is known for causing the deadly Chagas disease.
Related: Bed Bug Bites: How to Treat Bed Bug Bites and Prevent Them
List of Sources
Slater, V. (2018). How and why to use essential oils. The Ohio State University.
Aromatherapy. (2020). U.S. Food & Drug Administration.
Bond, C., Buhl, K., Stone, D. (2012). Neem Oil General Fact Sheet. National Pesticide Information Center, Oregon State University Extension Services.
Wallheimer, B. (2019). Study identifies essential oil compounds most toxic to bed bugs. Purdue University.