It is said that a bird is a symbol of peace, freedom, and eternity because of its ability to soar high in the skies. They are known to be lovely creatures due to their capacity to glide gracefully in the air and their capability to produce melodious chirps and noises. But when they go to your car and drop poop on it, will you still see the beauty in them? Well, definitely not!
Here are the best answers on how to keep birds away from your car:
Use a car cover.
Place compact discs or reflective tapes on areas near your car.
Put bird predator decoys within the vicinities of your vehicle

.

Use sound-emitting devices to scare birds

.

Apply natural bird repellents

.
In further text, we will expand on why these creatures stay and poop on your car and the efficient ways of preventing them from doing it.
Why Do Birds Fly in Front of Cars?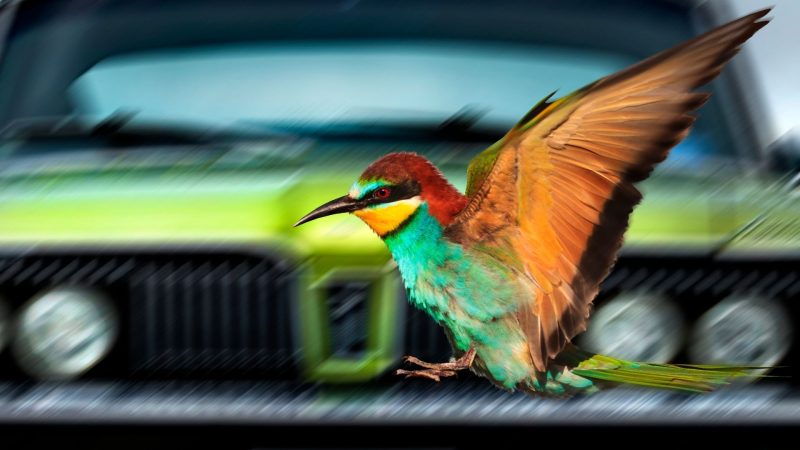 In most cases, birds fly in front of cars unintentionally. However, they may also do it for a purpose. These are some of the reasons:
They fly low in order to hunt and catch insects.
Birds are threatened by cars, so it is their way of defending themselves.
It is their way of avoiding and distracting potential and actual predators.
The car tracks are also their natural paths.
They confuse their reflections on the surfaces and windows of cars as rival birds.
Why Do Birds Keep Pooping on My Car?
It is frustrating and disturbing to see when birds poop on your newly-washed car. But why do they do it?
Birds poop on your car either accidentally or on purpose. When they do it intentionally, it may be due to the fact that they see their reflections on the cars. When they are able to view a bird's image, they get excited or anxious, causing them to poop on vehicles they encounter. But when it is accidental, it may just be because your car is parked near their nests and habitats.
Do Birds Like to Poop on White Cars?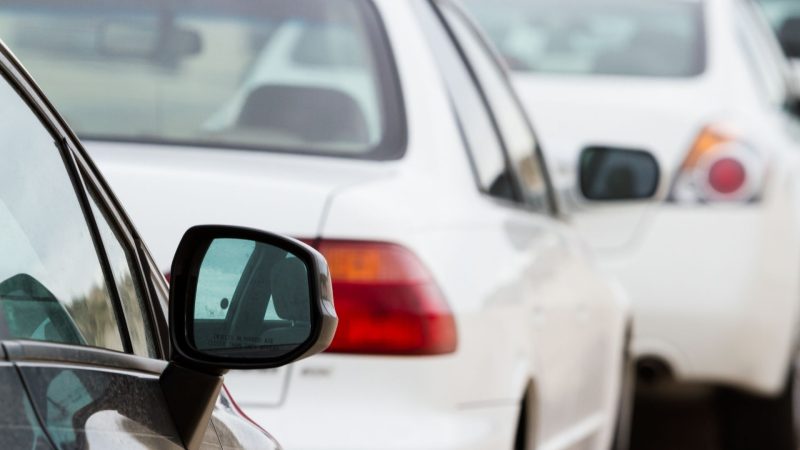 Not necessarily. A research study suggests that birds like to poop on red cars than any other color. Out of the 1,140 cars surveyed, 18% of the birds dropped their excreta on red cars, while 14% pooped on blue vehicles. Only 1% is excreted in green cars.
Furthermore, others believed that the color of cars has nothing to do with the way birds poop. They only drop feces on vehicles either because it is close to their nests or get excited when they see their reflections on cars.
Is Bird Poop Bad for Car Paint?
Bird poop can be bad for car paint. The feces of birds contain uric acid, a substance that is known to be detrimental and perilous for car paint/coating. When not removed in the shortest time possible, the nitrogenous chemicals in their feces may scar the top layer of the coat and may seep deeper into the paint, compromising the metal chassis and other car parts.
How to Protect Your Car Paint From Bird Droppings?
The best way to protect your car paint from bird droppings is to use a car cover. Its plastic or cloth material effectively shields vehicles from penetration of bird poop. It also minimizes the risk of damaging and scarring the car coating as it lessens the exposure to uric acid from bird droppings.
How to Get Bird Droppings Off Car?
The substances and tools you use in removing bird poop from your car can be crucial. A little mistake can go a long way and may cause more damage if not corrected immediately. This is the reason why you must choose the right cleaning materials to get rid of bird droppings.
If you want to get rid of bird droppings on your car, you may utilize the following techniques:
Use a microfiber cloth to remove bird poop. If it has already dried, apply a liquid solution until it unstiffens.
Gently take off the bird droppings using a plastic scraper. However, you will need to be careful and cautious about this as it may cause damage to the car paint.
Wash your car using a water spray and apply soap solution afterward. You can also apply wax if you want to protect your car coating after washing it.
Apply carbonated drinks in the feces as the process of carbonation eliminates the uric acid found on the excreta of birds. This will enable you to wipe off the fecal remnants without a sweat.
Combine baking soda with hot water and a few drops of liquid soap. This facilitates the easy removal of bird droppings once it softens.
Use commercial bird poop removers that can eradicate bird wastes without damaging the car coating.
How to Bird-Proof Your Car?
There are numerous ways of making your car bird-proof. However, these are the most common and effective strategies in doing it:
Use a car cover. If you want an affordable and fast solution to this problem, then this is the answer. Directly putting a car cover on your vehicle will secure its perimeters from bird invasion and discourage them from making a nest on it.
Place compact discs or reflective tapes on areas near your car. Birds abhor reflective surfaces, so when you put them in walls, trees, and other structures that are near to your vehicle, they will avoid going in that direction.
Put bird predator decoys within the vicinities of your vehicle. The use of predator decoys can be an excellent strategy in thwarting bird invasion. This can be done by placing fake predators such as rubber owls and snakes on top of your cars in order to scare and frighten the incoming birds.
Use sound-emitting devices to scare birds. Sound emitters can also be effective in preventing birds from going near your car. These devices produce danger sounds that annoy and terrorize birds from proceeding to the areas where your car is parked. This sound equipment usually produces loud noises so it can be heard even at a distance.
Apply natural bird repellents. There are various natural deterrents that keep the birds away from your car. This includes lemon oil, apple cider vinegar, cayenne pepper, chili flakes, peppermint oil, and garlic. You can make use of this repellent by mixing it with water, soaking it in cotton or cloth, and then placing it in areas near your vehicle. Birds will divert their route towards the opposite way if they start to smell the aroma of these substances.
What Works to Keep Birds Away From Your Car?
If you want to keep birds away from your car, it is recommended to buy Plastic Owl Scarecrow Sculpture with Rotating Head for Garden Yard Outdoor from the Besmon Store. It is a decoy of an owl made from a durable plastic material that will be effective in scaring the birds away. It is painted with non-fading and water-proof paint materials that will survive any kind of weather. Also, it can be placed in a variety of settings and can even serve as a decorative piece in houses and gardens.
Another excellent product is the Bird-X - BXP-PRO2 BirdXPeller Pro Electronic Bird Repeller Version 2 for Crows, Blackbirds, Grackles, Cormorants, & Ravens from the Bird-X Store. It produces natural predator noises that will surely frighten the birds away. This can cover up to one acre of property and can be customized according to your desired settings.
What Works to Keep Birds Away From Car Mirrors?
The placement of a Bird Scare Discs Set from the brand Cephon can be very helpful in keeping the birds away from car mirrors as the reflective quality of this product scares them. Each set contains three mirrored discs that can be hung conveniently not only in vehicles but also on gardens, boats, and windows.
If you are looking for fun and creative deterrents, then this reflective pinwheel from Hausse is a perfect choice. When the light hits the pinwheels, a reflection is produced. This is painful to the senses of birds and will sow a feeling of fear and terror in them. Also, it is made from a sturdy plastic material that is non-toxic and environment-friendly.
How to Keep Birds Away From Trees Near Your Car?
If you want to keep birds away from trees near your car, it is recommended to use . It is an 11-inch spike that effectively prevents birds from nesting or roosting into the areas where it is placed. This is easy to install as you can just screw, glue, or tie it to various surfaces.
Reflective tapes such as those from the De-Bird Store could also be a brilliant substitute in spreading fear on birds. It is made from a durable and extra-thick tape material that can withstand heat and cold temperatures. This is also very safe for humans and birds as it does not involve killing or injuring the said animals.
How to Prevent Bird Droppings on Cars?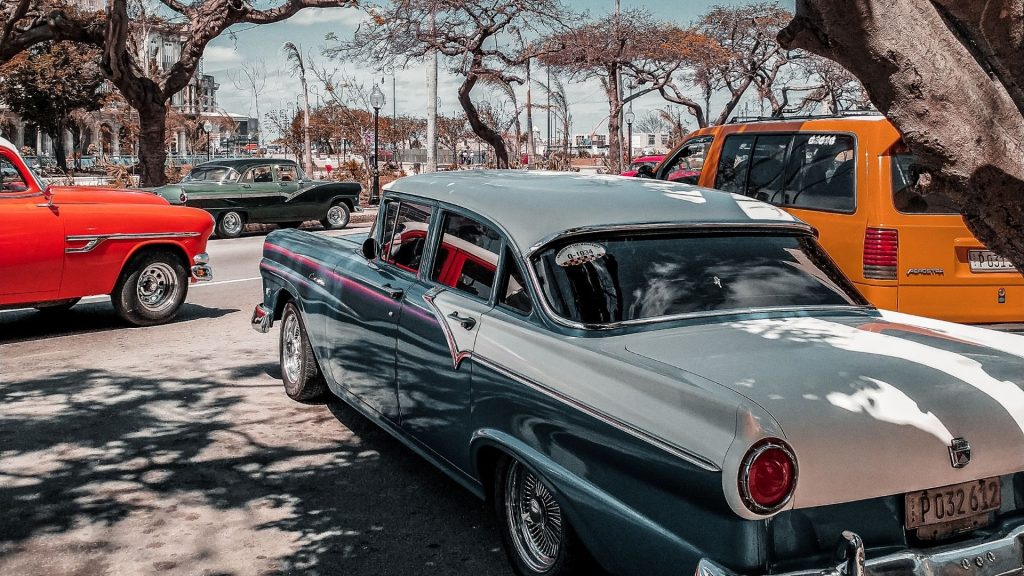 The following are the measures that have already been proven and tested to prevent bird droppings on cars:
Avoid parking under trees or near buildings in order to decrease the likelihood of bird poop falling on your vehicle.
Fold or hide your side mirrors when not in use as glasses that reflect their images induce them to poop.
Don't stay in places where electric wires and posts are prevalent since birds love to lurk in these areas.
Use deterrents such as predator decoys and reflective tapes to alarm and frighten the birds.
Protect your car by using car covers. This prevents the bird droppings from penetrating through your car paint.
Summary
Birds are truly beautiful creatures, but not when they start to drop poop on your car. The uric acid found on their feces can cause damage to the car coating if not removed in the earliest time possible. Thus, it is imperative to make your car bird-proof to protect it from the possible adverse effects of bird droppings. 
List of Sources
Pigeons: What You Need to Know. Maricopa County.
Methods of Bird Control: Advantages and Disadvantages. U.S. General Services Administration.
Tips for Cleaning With Baking Soda. Tompkins County.