Ants are very good when it comes to survival, and they will infest a house or apartment within a day or two if they find a source of food or water. These tiny creatures are masters of infiltration and can get through even the tiniest holes.
Luckily, there are many ways to get rid of ants. These are our top eight picks for natural ant killer sprays, so if you're short on time and don't have time to read our reviews, feel free to take your pick.
Before we get to the reviews, we will give you some general tips on effectively using these natural sprays. Let's start!
Are Ants Harmful to People?
The great majority of ants are completely safe for humans. However, ants have been shown to contain bacteria, making them possible carriers of illness or infection.
How to Effectively Use Natural Ant Sprays?
Applying the spray isn't just spraying around like crazy, hoping that at least one ant will die. Instead, use it meticulously and in the right places, and you'll see how good the effects are. We like using it directly on pheromone trails that they leave behind. The goal of this method is to disrupt these trails because when ants want to return to your house again, they follow that trail.
So, if you see them, grab your spray, apply it, and then move away. Depending on the spray you're using, it can work as an on-contact killer, thus immediately preventing the trail from appearing. Of course, these sprays can also be used as a barrier. If you don't want the ants to cross a certain 'line', put a spray there, and most of them will be killed on contact.
The good thing about these natural ant sprays is that they can be used outside. In this case, you'll prevent the infestation even before it gets to your house. Of course, if you have a huge house, you don't need to spray every inch of it. Otherwise, you'll need a truck full of spray!
What you're going to do is spray all the cracks and crevices, as well as windows in your house. These places represent an excellent access point for ants. Hence you want to block it as soon as possible. If that's how you use it, we recommend sprays with a strong residual effect. This means that, when it's applied, its effect will last more than usual. This will allow you to apply long-term protection to your house.
Review: Top 8 Best Natural Ant Sprays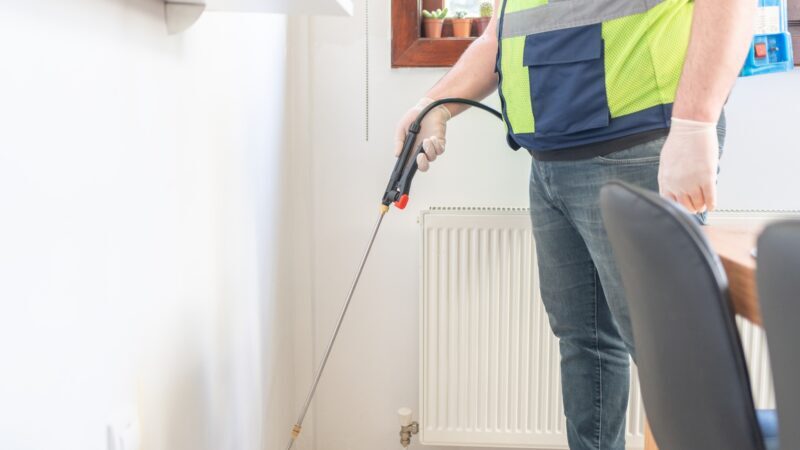 1. EcoVenger by EcoRaider All Purpose Insect Control
This is quite a fantastic product that eliminates various home pests, including ants. It is made with natural and non-toxic ingredients, and it kills fast and continues to repel for a long time after its application.
It is safe to use all around your home, meaning it is safe for your children and pets. This product even comes with a money-back guarantee offer for 60 days. We don't have much to say about this product except that it is extremely effective in getting rid of ants while still being a natural product.
2. Eco Defence Home Pest Control Spray
This is an excellent product if you want something natural but less aggressive. As its name implies, it focuses on eco-friendly solutions for eliminating all kinds of pests, including ants, cockroaches, and bed bugs.
If you hate using chemicals yet still want to kill every annoying bug in your house, this is a great choice. It can kill fleas, stink bugs, spiders, scorpions, and all types of roaches and ants.
Since it needs a constant application to work well, some people may not like it. It contains natural ingredients such as sodium lauryl sulfate, geranium oil, peppermint oil, water, ethyl lactate yeast, and citric acid. It's made with organic ingredients, which makes it suitable to use around your home. It's safe for kids and pets, odorless, and won't trigger an allergic reaction.
3. Rodent Sheriff Pest Control – Ultra-Pure Peppermint Spray
This product is made with all-natural peppermint oil, an organic oil that has been proven to repel ants and other insects effectively. It is safe to use around your home, both inside and outside. However, undiluted peppermint may not be safe for your pets. So, spray a light coat on the ant trails in your house, along the door and window seals.
Also, spray outside along the pheromone trails to disperse their foraging patterns. The smell will keep away the ants, and the light coating applied around your house reduces the risk for your pet to nearly nothing.
4. EcoSmart Technologies Ant & Roach Killer
This is a small 14-ounce spray for killing all types of ants. Despite being very small, you get two packages when you buy it, so you're looking at 28 ounces of substance.
This product is a natural insecticide that represents a deadly on-contact ant killer. Aside from effectively killing stubborn ants, you can also kill other insects with it. Since this is an eco-friendly solution, it is safe even when kids and pets are in your house. We also like how clean it is. No annoying stains will taint your bed, walls, or windows after you apply them.
Being an on-contact killer, it's best suited for indoor use. When you see the ants, you can grab them, spray them on them, and just clean the dead ants off the floor. Since you don't get a gallon of this substance, it's not good for eliminating large infestations. For smaller problems, though, it's more than an effective product.
Just to mention, the residual effect isn't very strong with this one. Plus, it has an odor, though it's nowhere near as bad as some non-natural sprays.
5. Wondercide Indoor Pest Spray
It repels and kills the ants and can be a preventative and instant treatment option. It kills several crawling, flying, and stinging pests, including your current unwelcome ants. It contains many essential oils, including cedar oil which kills off any pheromone-driven insects.
Pheromone-producing insects include ants but exclude mammals, amphibians, and birds, meaning that your pets and kids are safe around this Wonderside Indoor Pest Spray. It is safe to use on your carpet without the risk of staining.
6. Orange Guard 101 Pest Control Gallon
Orange guard effectively repels a broad range of pests, including ants. Use it as a repellant in small doses to see what works best for you. It is made from orange peel extract. Therefore, it has a nice residual scent. It is water-based and can be used around food, pets, and humans.
7. Mighty Mint Insect and Pest Control Peppermint Oil
We recommend the Mighty Mint Insect & Pest Control Spray if you're seeking for a plant-based ant killer that can be used both indoors and outdoors. It is entirely composed of elements from plants. The ingredients come from plants including soybeans, palms, and vegetable oils in addition to peppermint essential oil.
This is safe to use around your family, dogs, cats, and other pets when applied according to the instructions. Using this spray to clean your home will leave no toxic or destructive chemicals behind, so you may use it with confidence.
8. Raid Essentials Ant Killer Aerosol Spray
If you have pets, you are aware of the significance of selecting home goods that won't hurt your four-legged friend but are also efficient. For you, this spray. It is secure and has a natural, fresh aroma that loses strength after a short while.
According to the 2020 BrandSpark American Shopper Study, this brand of insecticide is the most trusted in America, therefore you're probably going to pick it.
Aside from its effectiveness, we appreciate the locking lid for secure storage and use and the aluminum can's resistance to corrosion.
DIY Ingredients for a Natural Ant Spray
The above are some of the best and highly recommended ant sprays in the market. Most come with spray bottles making it easy for you during the application process.
But if, for any reason, you wish to go with the do-it-yourself route in an attempt to eliminate ants, the following are some safe methods to eliminate ants from your home. Some will kill the ants, while others will only work as a repellant.
Essential Oils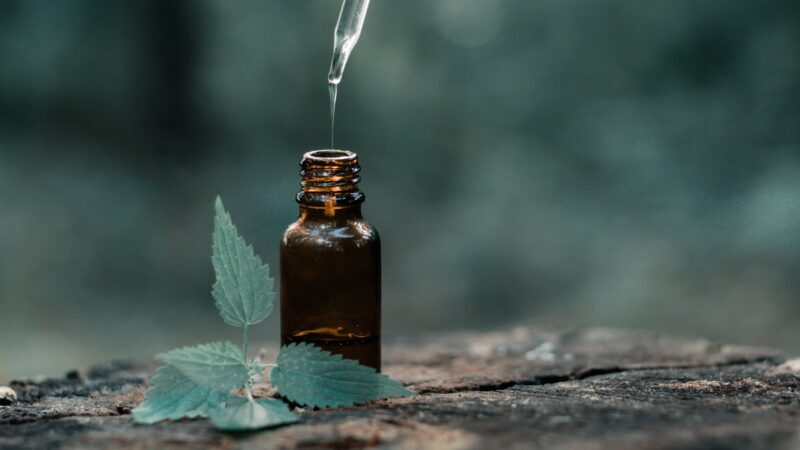 Essential oils such as peppermint, tea tree, citrus, thyme, clove, geranium, and wintergreen are safe for your home if you have kids and pets. However, it is wise to research each item and see which amounts would not pose any kind of danger to your loved ones.
Essential oils will mainly work as repellants; therefore, applying them along pheromone trails will distort the ant's senses, making them lose track of their food source. Keep the ants out by applying essential oils on the windows and door seals, creating a barrier and effectively keeping the ants out of your home. Applying them around the home also leaves the house with a nice scent.
Orange Extract
D-Limonene, an orange extract, is a repellant that has a refreshing smell when used around your home.
No products found.
Cedarwood Oil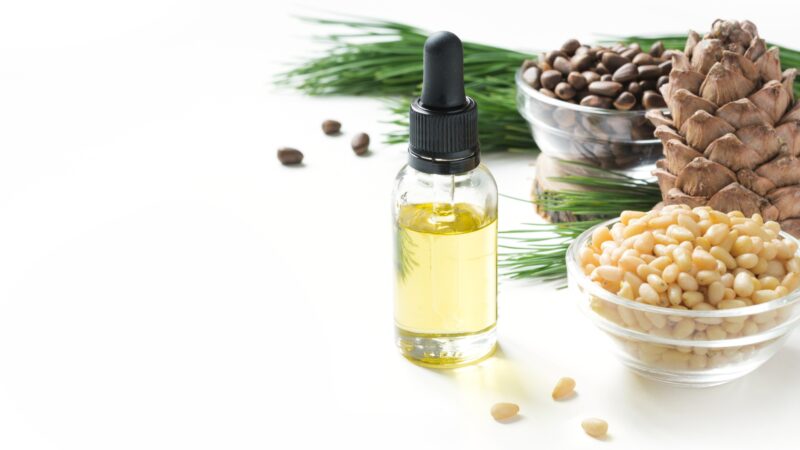 Cedarwood oil works as a repellant for the ants and has an effect against even the most aggressive ones, like fire ants. It also has a pleasant smell.
Vinegar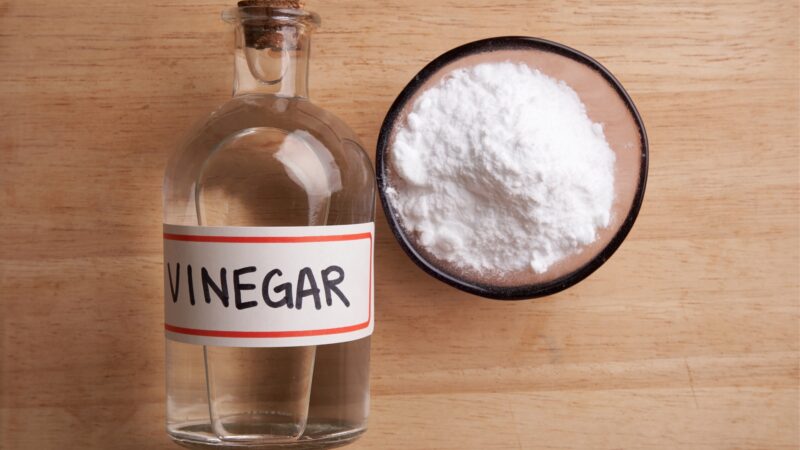 To prevent ants from entering your house, create a barrier by using vinegar spray on the window, door seals, and cracks.
How to Choose the Right Ant Spray?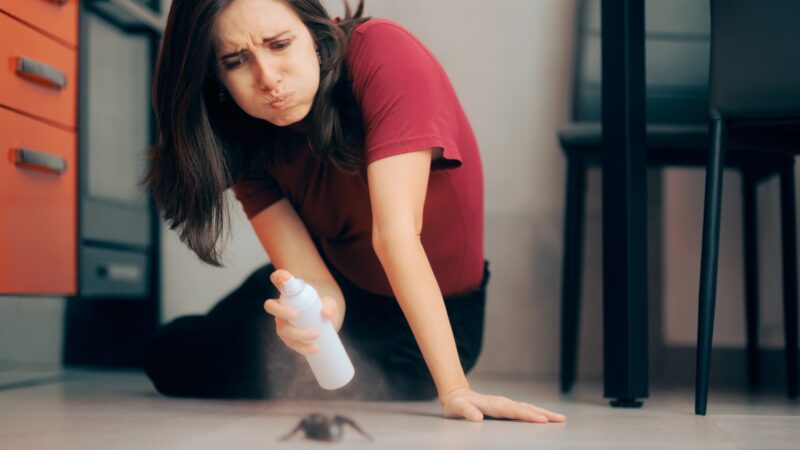 Finally, we'll provide a quick guide on choosing the right product that fits your living conditions and preferences.
Powerful Chemicals vs. Eco-Friendly Natural Options
Using an eco-friendly option is always better if you live with children and keep pets inside. However, these sprays are usually less effective or powerful than proper pest control chemicals. Powerful chemicals can produce allergic reactions and aren't healthy for you, your kids, or your pets, but on the flip side, they kill ants a bit better.
You'll have to decide which solution you prefer. Using powerful chemicals isn't bad for your house members if used outside, but these chemicals can damage the environment. For inside use, however, we suggest going for an eco-friendly option.
Contact Killers vs. Long-Term Solutions (Residual Effect)
Do you want to kill ants immediately or do you want a long-lasting residual effect? Although many contact killers also have a solid residual effect, you'll find out that non-contact killers always focus more on providing the residual effect that lasts for a few weeks.
Once again, this is up to you. If the infestation is more extensive, we suggest using a contact killer to eliminate most of it quickly. But even long-term sprays work great in this case, albeit you'll have to wait longer for it to start working.
• More Expensive vs. Low-Cost Sprays
An expensive spray isn't always a good one. But if you need to pay slightly more for a better spray, we suggest you do it. Saving money while trying to eliminate the infestation will produce lackluster results.
If you need more sprays, these are the top 5 bestsellers on Amazon. Check them out and read the reviews.
List of Sources
Less Toxic Insecticides, Clemson University
McCollum P., Get Rid of Ants in Your Vegetable Garden, Agriculture and Natural Resources, University of California
A Review of "Organic" and Other Alternative Methods for Fire Ant Control, Department of Entomology, College Station, Texas