Doves can test the limits of our patience by flocking in groups near urban and suburban neighborhoods. They can be seen scavenging in public areas and can become quite invasive pests.
So, how to get rid of doves? Employ the following humane methods: using wind chimes, reflective tape, bird spikes, removing potential and existing sources of food, and contacting a professional bird pest control service for more severe infestations.
If you want to know more about doves, how to properly identify them, and ways of getting rid of them, simply read further this article!
All About Doves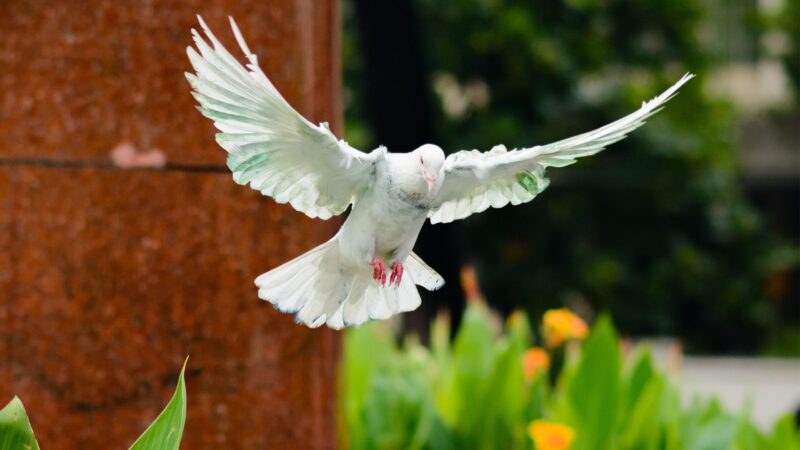 What Is a Dove?
Doves, along with pigeons, are members of the Columbidae bird family. They are widespread in every continent except Antarctica. As of September 1, 2021, there are a whopping 165 million mourning doves in the United States alone. Doves are frequently used as symbolisms for peace, purity, freedom, innocence, and love.
What Does a Dove Look Like?
Doves vary in appearance depending on the species. Generally, they are of a small to medium stature with stocky bodies, small heads, short legs and beaks, and rounded tails.
Here are the different plumage colors of doves depending on the subfamily:
Subfamily Columbinae (Typical doves) – brown, gray, and/or pink
Subfamily Claravinae (American ground doves) – blue, gray, or brown
Subfamily Treroninae (Fruit-eating doves) – green, orange
Subfamily Gourinae (Crowned doves) – either gray with pink or gray with chest underparts and a white patch on the wings
Subfamily Didunculinae (Tooth-billed doves) – dark green overall with chestnut wings and backs
Their length ranges from 15 to 75 centimeters and can weigh from 30 grams to over 2 kilograms.
What Do Doves Eat?
Doves are either granivores (seed-eating) or frugivores (fruit-eating), but they eat worms, insects, lizards, snails, buds, leaves, and flowers on occasion. Seed-eating species have specialized digestive systems that allow them to properly digest the seeds they consume.
Unlike most birds, doves drink water by dunking their bills into water and sucking water upwards into their throat.
Doves Habitat
Doves inhabit a wide variety of terrestrial habitats and climatic conditions such as forests, woodland edges, deserts, grasslands, agricultural areas, cliffs, savannas, and urban and suburban neighborhoods.
They nest in shrubs, trees, bridges, and buildings and have shown to be territorial over their nests. Doves also exhibit nest-site fidelity, which means they return to their nests annually.
Related: How to Get Rid of House Finches | Essential Tips & Tricks
Is a Dove a Pigeon?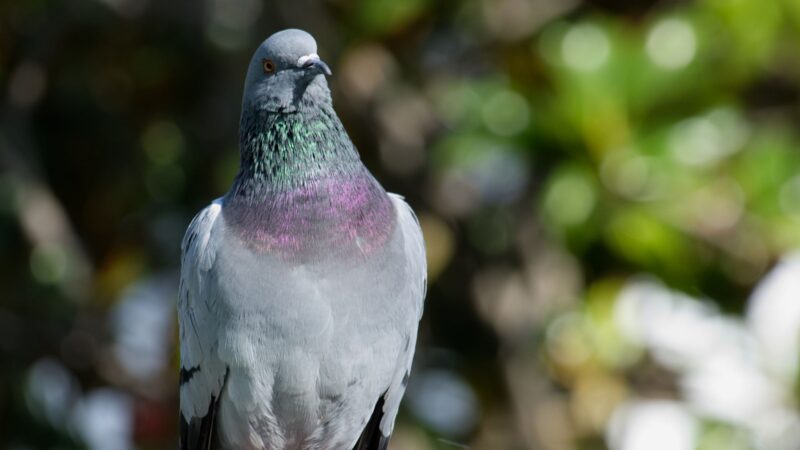 Yes, they are scientifically the same bird. The term "dove" refers to smaller species in the Columbidae family while "pigeon" refers to larger-sized birds. However, these terms are utilized interchangeably and do not actually reflect any differences between the birds.
Related: Pigeon Control: How to Get Rid of Pigeons?
When Is Dove Season?
It usually happens in the late summer to early fall seasons, but it depends on the state's wildlife department and may even have more than one season annually. For example, in California, dove season opens in September and lasts about 2 weeks before resuming again in November.
Why Are Doves a Problem?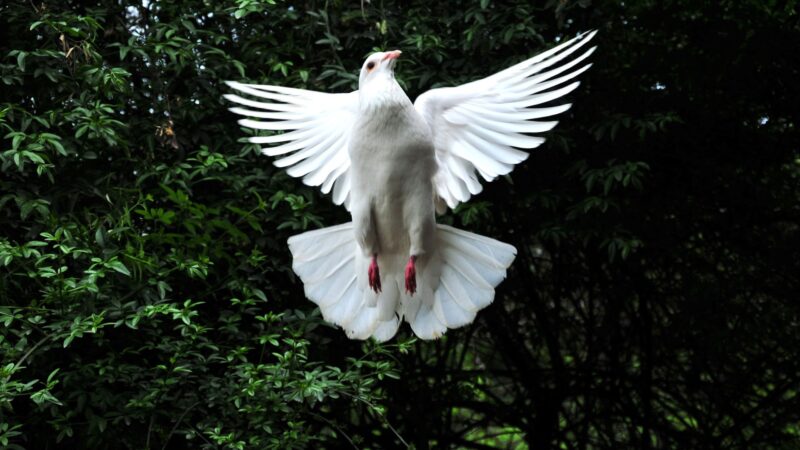 Doves can damage crops, present an unsightly mess with their fecal droppings, contaminate sources of food and water, and may even transmit diseases. Their nests may also cause problems in the man-made structures they are built on.
Additionally, it could become a big issue if they flock together in groups, especially around airports since they have been known to collide with aircrafts.
Why Are There Doves on My House/Yard?
It may be because your house or yard is attractive to the birds. This means it has sources of food and water or some areas provide great opportunities for the birds to roost and nest in.
How to Get Rid of Doves on Roof?
Keeping doves away from your roofs involves the combination of the following items: reflective tape or material, bird spikes, and/or wind chimes. Aside from this, regularly inspect your roof if it is cleaned and free from any nesting materials.
How to Get Rid of Doves in Your Yard?
Locate and eliminate any existing and potential food sources for the birds which also include food wastage (e.g. fallen fruit, dispersed seeds). You can also place predator decays or install auditory bird repellents such as ultrasonic sound deterrents or distressed bird calls to frighten them.
1
2
3
How to Get Rid of Doves in Your Barn?
Install a physical barrier, made preferably of wire mesh or netting, to seal and block off any access points. Clean any food spillage and consider placing an owl box during owl nesting season to encourage the dove predators living in your barn.
Related: How to Get Rid of Barn Swallows? | 8 Prevention Tips
How to Get Rid of Doves From a Balcony?
For getting rid of doves on your balcony, you can install bird spikes, netting, or hang objects made out of shiny or reflective material to stop the birds from perching on any potential surfaces. Additionally, regularly clean the area and remove any sources of food to further discourage the birds.
How to Get Rid of Dove Nest Smell?
Make sure to wear personal protective clothing and equipment when removing the nest, its materials, and any droppings. Afterward, sanitize the area where doves nested using a mildly strong disinfectant and water.
How to Keep Doves Away From Your Home?
Deter doves from your homes by disposing of any sources of food, install visual and auditory bird repellents, and block nesting areas around your property.
Related: How to Keep Birds Away From Your Car? | Control and Prevention
When Should You Call the Pest Professionals for Bird Control?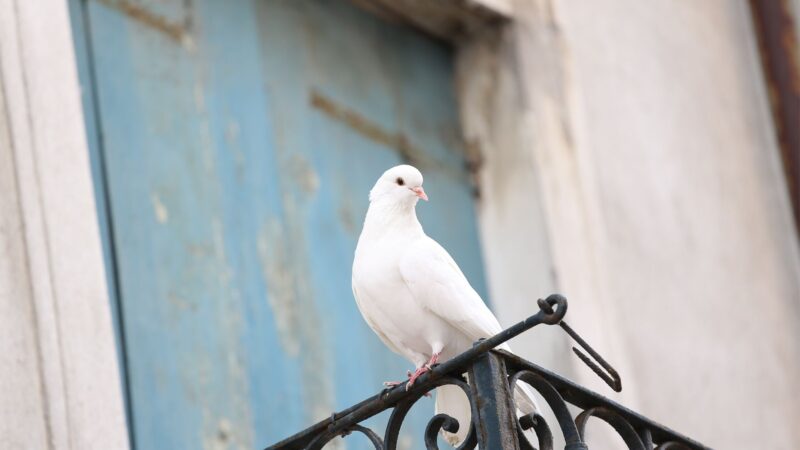 For severe infestations or if you simply cannot handle your dove predicament, you can contact pest control services to do the job for you. They are equipped with the knowledge and expertise to remove doves and their nests from your property as well as prevent them from coming back in the future effectively.
List of Sources
Agrilife Extension Wildlife & Fisheries. (n.d.). Dove.
Camfield, A. (n.d.). Columbidae: doves and pigeons.
California Department of Fish and Wildlife. (2022). Dove Season Opening Sept. 1; Opps Avail. Throughout California.
Jones, L. (2014). Nuisance Birds.
PennState Extension. (2005). Controlling Birds Around Farm Buildings.
Pierce, R. A., & McGrath, K. (2022). Controlling Nuisance Pigeons.
Texas A&M University. (n.d.). Frequently Asked Questions About Doves.
U.S. Fish and Wildlife Service. (2022). Mourning Dove – Population Status, 2022.

Latest posts by Thomas Matthews
(see all)