Mallard ducks are waterfowl, which makes perfect sense why they would suddenly wander into your property looking for a good place to swim in and forage for food. Although it can be quite a challenge to humanely remove them, it should still be a priority before they do worse damage.
So, how to get rid of mallard ducks in your yard or pool? Employ deterrents such as physical barriers, a pet dog, lasers, pool covers, automatic pool cleaners, predator decoys, motion-sensor sprinklers, reflective or shiny objects, ultrasonic sound repellents, and removing sources of food.
This comprehensive guide lets you know more about mallard ducks, how to properly identify them, what problems they may cause, and how to get rid of them without harming the birds. Read further for more!
What are Mallard Ducks?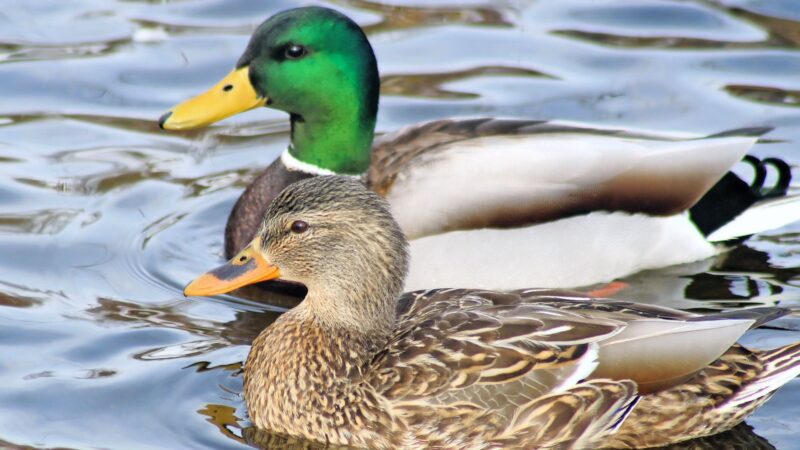 One of the most easily recognized and widespread waterfowl in the entire world, the mallard duck (Anas platyrhynchos) is characterized by its iridescent green plumage on the neck and head, black-curled tail feathers, and iridescent blue wing patch.
Mallard ducks are highly gregarious, diurnal, migratory, omnivorous, and are considered important game species. They are found in a variety of wetland habitats such as ponds, marshes, rivers, and city parks.
What Problems Do Mallard Ducks Cause?
Although mallard ducks are generally harmless and are appreciated by birdwatchers everywhere, they still cause the following issues when they get too cozy in your yard or pool:
Damage garden crops and lawn turfgrasses when foraging for food
Contaminate pools with their fecal droppings, making them a health hazard and causing potential issues in water quality
Irritating quacking as they are quite noisy, especially during the breeding season
Although this type of predation is rare, zoologists from Romania spotted and even filmed mallard ducks snacking on small migratory birds back in 2017
Related: How to Get Rid of House Finches | Essential Tips & Tricks
Can Mallard Ducks Spread Disease To Humans?
Yes. Since mallard ducks are wild waterfowl, they are vectors of diseases which can be transmissible to humans. These include salmonellosis, avian influenza, and campylobacteriosis, among many others.
In fact, scientists are even more wary about the bird flu H5N1 since it has now spread to mammals such as sea lions and minks. As such, there is an increased chance for the virus to spread more easily to humans.
This is why it is important to observe proper hygiene and have yourself regularly checked by a physician, especially if your property has potential swimming or nesting areas for mallard ducks.
Why Do Mallard Ducks Keep Coming to My House?
It may be associated with your area having good quality sources of shelter, food, and water. If you have a pool, pond, or live near bodies of water, the ducks would definitely want to inhabit your yard.
Moreover, if you keep your garden well taken care of or if you unintentionally have food sources left undisposed in your yard (e.g. feed spillage from bird feeders), the chances of mallard ducks coming back are high.
Related: How to Get Rid of Muscovy Ducks | Effective Techniques and Considerations
10 Reliable Solutions to Rid of Mallard Ducks
1. Create Water Barriers
Installing barriers in your pool or pond such as netting, floating fences, or even just beach balls are effective way of blocking the access of mallard ducks to your pool or pond. Once they realize they could not go into the water or they have a hard time navigating, they will definitely find another area to nest in instead.
2. Get a Dog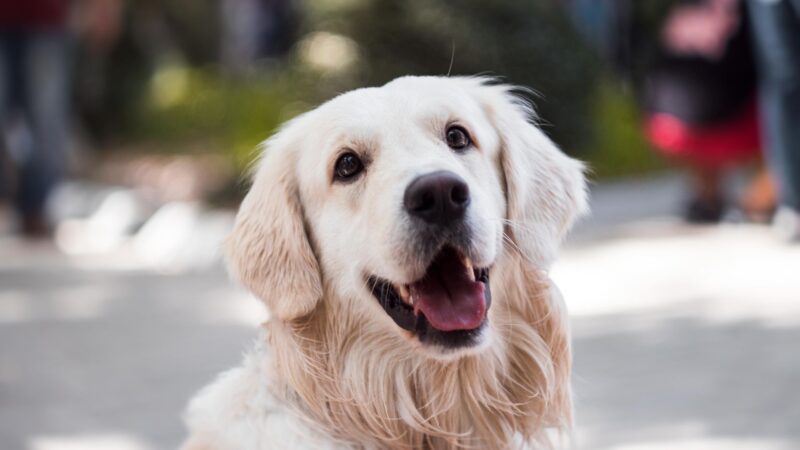 Dogs are natural duck predators and their alertness can help them keep mallard ducks away quickly and efficiently in your yard. However, ensure that your furry friend is trained not to physically injure the ducks, but only to scare them off.
If you already have a dog, have them patrol around your yard to look for duck presence or activity. Once spotted, your dog should be able to bark them away and prevent the birds from establishing a nest.
Related: How to Get Rid of Purple Martins | 6 Tips for Successful Bird Control!
3. Implement a Laser Deterrent
Laser bird repellents are able to emit high-power laser beams that momentarily blind, disorient, and frighten mallard ducks. It does not cause any harm to the birds at all; instead, they perceive the light beams as a threat to their safety.
Install a laser deterrent near your pool or pond and make sure that it has a wide coverage of your property. Dawn and dusk are the best times to turn them on so that the sun doesn't interfere with the light beams. Relocate it every now and then so that the birds are more discouraged to return.
4. Install a Pool Solar Cover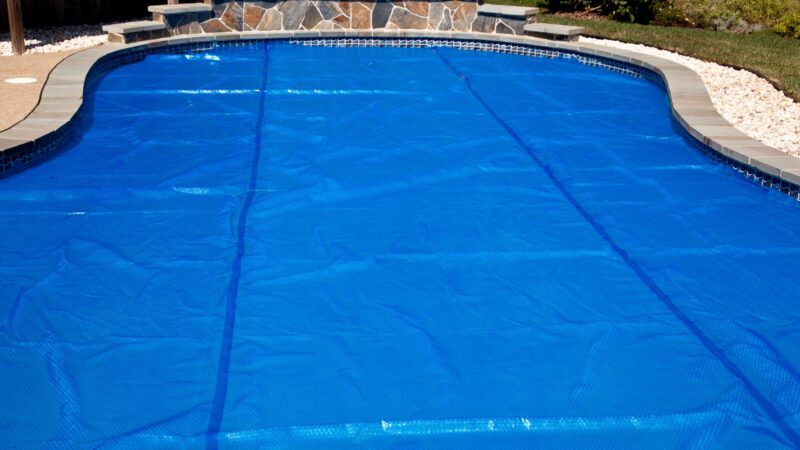 Shield your pool using a solar cover, especially during the birds' nesting season. It serves a dual purpose—for heat and water conservation as well as discouraging ducks from entering the pool since their access is completely blocked. This prompts them to find other areas they can inhabit instead.
5. Install an Automatic Pool Cleaner
Automatic pool cleaners, as their name suggests, self-activates to move around your pool to clean and pick up any foliage, debris, sediments, and other dirt often without the need of a power source. Once mallard ducks encounter them in your pool, they will be threatened by their presence and will discourage them from entering again.
6. Install Kites or Predator Decoys
Decoys that resemble mallard duck predators such as owl scarecrows or hawk kites can be used to frighten mallard ducks and keep them from going back to your property. Strategically place them near sources of water or at good locations around your yard to foster an unwelcoming landscape for the birds.
Remember to relocate them every now and then so that they do not get used to the presence of these fake predators.
7. Use a Motion-Activated Sprinkler
Motion-sensor sprinklers automatically turn on and spray water around its vicinity when it detects sudden movements. These devices can startle the ducks, effectively keeping them away from your property.
8. Remove All Food Sources
One of the reasons why there are mallard ducks in your yards in the first place is due to the presence of food sources. Pick up and dispose of any food items that are palatable to the birds such as bird seed, pet food, fruits, or vegetables. If there is any stray foliage in your pool or pond, pick them up too.
Additionally, contemplate using bird feeders that are either cage-style or have smaller openings so that larger-sized birds such as mallard ducks would find it difficult to extract food from them.
9. Scaring Them off With Reflection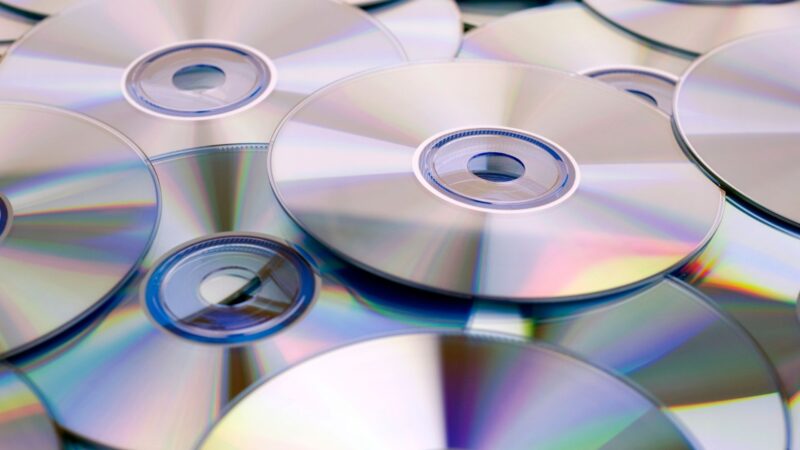 Reflective objects, like CDs, aluminum foil, or reflective tape, can be hung around your yard or pool area to scare off mallard ducks. The sunlight reflecting off these objects will create an uncomfortable and disorienting environment for the ducks.
Hang objects that are shiny, glossy, or reflect sunlight such as aluminum foil, old CDs, plastic pinwheels, and reflective tapes around your pool or yard to disorient and deter mallard ducks. You can also try allowing vibrantly-colored pool toys to float in the pool.
10. Use an Ultrasonic Duck Repellent
Ultrasonic sound bird deterrents are able to give off high-frequency sounds that are irritating and uncomfortable to ducks but are otherwise harmless to humans. Place a device near potential nesting or swimming areas in your property to help discourage the mallard ducks.
Additionally, you can also try implementing a sound dispersal system that can emit distressed duck calls to notify any mallard ducks wandering by that your property is unsafe.
Related: How to Get Rid of Northern Mockingbird? | 7 Simple Ways
How to Get Rid of Mallard Ducks in Your Yard?
Use a combination of the methods above to keep mallard ducks away from your yard. Place extra emphasis on cleaning up and disposing of food sources, employing deterrents, and installing auditory (ultrasonic sounds and distressed bird alarm calls) or visual repellents (reflective material).
Moreover, if you have shrubs and turfgrass in your property, regularly mow them to discourage the birds from constructing a nest. They should be as close to the ground as possible.
When encountering ducks in your yard, escort them out by leaving your gate open. Do not scare the mother duck as she might stray away from her ducklings. If you are not able to escort the ducks, it's time to call your local licensed wildlife expert to do so.
How to Get Rid of Mallard Ducks in Your Pool?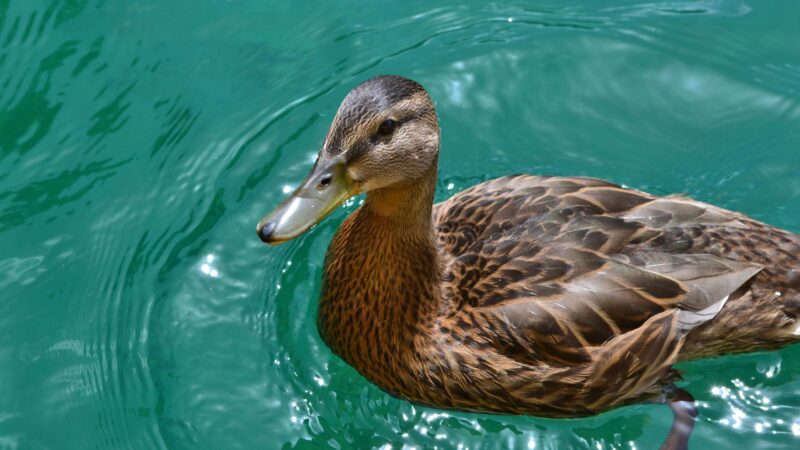 Deter mallard ducks from entering your pool or pond by enclosing it using a solar cover, purchasing an automatic pool cleaner, and employing visual or auditory deterrents. You can also use another physical barrier around the pool to add an extra layer of defense and blockage.
If you see ducks swimming in your pool, use a ramp to allow them to evacuate the area. Be careful when dealing with ducklings as they may slip and drown.
Related: Types of Swimming Pool Bugs That Bite (And Don't Bite) | Information and Facts
List of Sources
All About Birds. (n.d.). Mallard. Cornell Lab of Ornithology. Retrieved from https://www.allaboutbirds.org/guide/Mallard/
Centers for Disease Control and Prevention. (2020). Bird Infections and People.
Kamm, M., & Kuss, B. (2006). Mallard Duck: Anas platyrhynchos.
Rogers, D. (n.d.). Anas platyrhynchos: mallard.
Smithsonian Environmental Research Center. (n.d.) Anas platyrhynchos.
U.S. Fish and Wildlife Services. (n.d.). Ducks in your pool and nesting in your yard.