Creating and tending to a garden takes significant time, resources, and care, so it can be pretty frustrating to have animals eating or destroying your garden. The presence of wild animals is beneficial in nature but it can cause damage to your precious plants and produce. Fortunately, there are many options for keeping wildlife from eating your plants.
How to keep animals out of your garden without a fence? To keep animals out of your garden without a fence, make the garden area less desirable for them. Start by removing sources of food and water. Then, trim the bushes and trees so that they can't be used as shelter. You can use deterring sounds, lights, and scents to keep animals away.
In this article, you will learn about what animals are attracted to gardens and for what reasons. Then, we will discuss a few strategies you can implement in your garden to make your garden less desirable for various animals.
What Animals Like To Stay Around Gardens?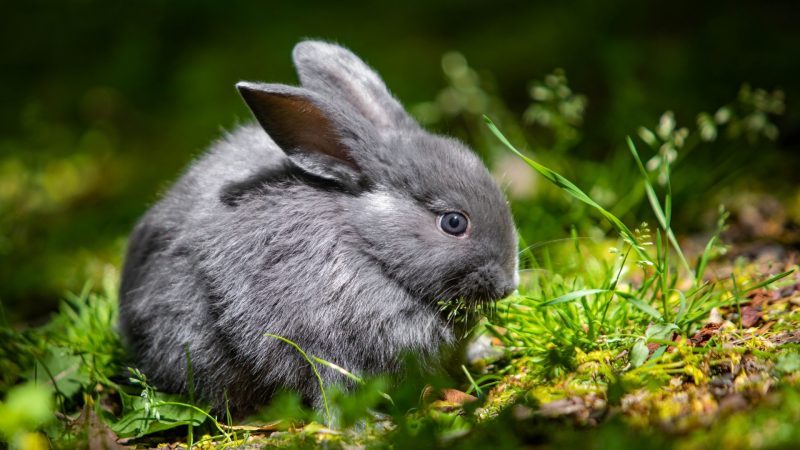 Your garden can attract many animals depending on the type of plants you're growing since the produce in your garden is an easy buffet for hungry animals.
The most common animals that like to stay around gardens include populous species like deer, rabbits, gophers, squirrels, groundhogs, chipmunks, skunks, geese, and birds. These animals tend to enter your garden looking for sources of food or water.
For example, if you have sweet produce like corn or berries, raccoons or bears may be attracted to your garden.
What Animals Can Cause Damage to Your Garden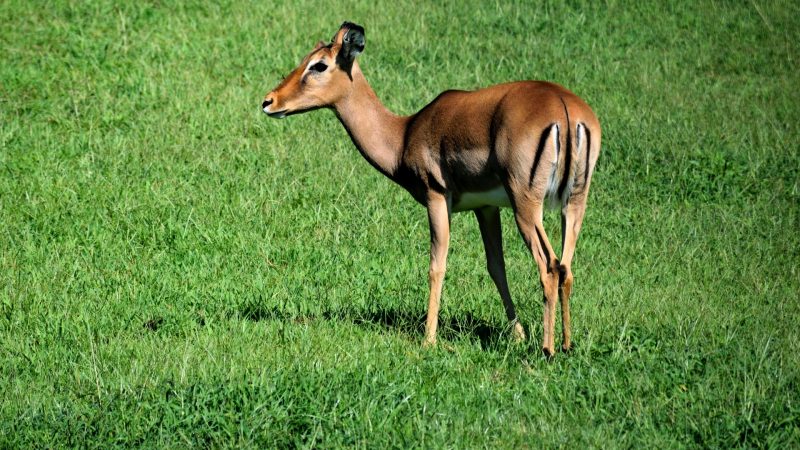 Most animals can damage your garden. Larger ones like deer or bears may crush and destroy most plants. Smaller ones like rabbits, squirrels, or gophers may chew on plants' tops or roots, which also causes plant death. Geese can also cause damage by suffocating your crops with feces.
These animals nibbling on your vegetables may cause the most inconvenience by eating the produce rather than completely destroying your plants.
What Attracts Animals to Your Garden?
Animals will often be attracted to your garden to find food, water, and shelter. Wildlife generally feeds on vegetation, so the plants in your garden provide a tasty, easy-to-access snack. Specific crops like fruit also emit a desirable scent that can draw animals to your garden from a distance.
Wildlife is also frequently drawn to gardens and yards close to human residences in search of water. Many fixtures or features in gardens can offer this water source for animals. A birdbath, watering trough, or fish pond are all possible water sources that can attract native animals. Plus, the fish in your pond can double as a food source for some hunter species.
Finally, animals may seek out your garden if it presents a form of shelter. Natural vegetation and human-made structures and materials can all be attractive shelter options for wildlife. Overgrown bushes or trees provide some cover, while decks or sheds can protect them from harsh weather and other potential harm.
Related: How To Keep Chicken off Your Porch?
10 Best Ways To Keep Animals Out of Gardens Without Fences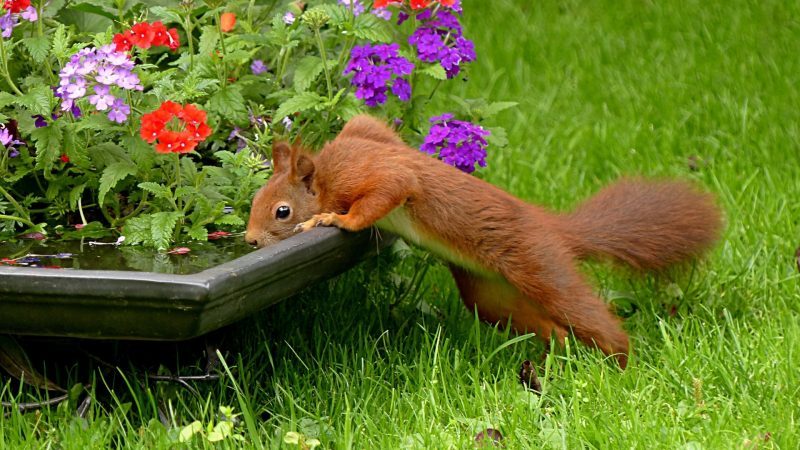 1. Install Flashy Tape
Flashy tape can scare some animals, mainly birds because the reflecting light makes it harder for them to land safely in your garden. The Kugge Bird Flash Tape from Amazon is a great option, tie it to a stake or near plants in a way that allows it to move freely with the wind for the greatest success.
You can also take a do-it-yourself approach by putting pie tins around your garden. They add a similar reflective potential that can also startle the visiting animals. Installing them in a way that also allows some movement further increases the potential for success.
2. Install Motion Sprinklers
Another way to deter animals through fear is to install motion sprinklers in your garden. These sprinklers can be set to activate when wildlife enters your garden.
The Hoont Cobra Yard and Garden available on Amazon provides a thirty-foot (9.1m) range for maximum protection.
3. Install Mechanized Predator or Prey Call Devices
To use this method, first, identify what type of wildlife is causing the damage to your garden.
These devices often come with continuous or remote-activated options to emit sounds that instill fear in visiting animals and make your garden feel unsafe to them. Choose the appropriate sound device based on the species and install it on the perimeter of the area you wish to protect.
4. Add Ultrasonic or Light-Based Deterrents
Devices also exist that emit an ultrasonic sound or flashing lights that can help prevent wildlife from entering your garden. These devices can be motion-activated and add an element of surprise to your pest control strategy. An example of such a device is the solar-based Abilly 2023 Solar Ultrasonic.
5. Use Scent Deterrents
Depending on the species that is damaging your garden, you can add scent-based deterrents to your garden's boundaries or internal areas to make the space seem less desirable. The most common options include mint, spices, must, and pepper, among others.
Repellent sprays or granules like these Safer 5929 Critter Repellent Granules are readily available on Amazon or in farm and garden stores.
Additionally, you can add scents that create an impression that a predator is near, like this Predator Pee 100% Coyote Urine.
Both options are easy to apply on or around the precious vegetation you wish to protect.
6. Add Unpleasant Tastes
Similar to adding an undesirable odor, you can also add flavors that are unpleasant to animals. The same types of scent-based deterrents are often effective without damaging your plants. These sprays are available on Amazon like I Must Garden Mint Scent Deer Spray.
Some repellents like this Liquid Fence Deer and Rabbit Repellent are easy to apply with a garden hose and are safe for application directly to your plants. 
Adding these undesirable flavors to your plants creates an unpleasant result when an animal tries to eat them and prevents further desire to consume them.
7. Create Discomfort
This method is most effective for birds. For example, you can use spike strips to discourage birds from landing. These Defender Bird Spikes from Amazon can be glued to your desired location for secure protection on possible landing spots.
8. Remove Possible Food Sources
You can reduce an animal's interest in your products by removing any unnecessary food sources. This includes eliminating or securing garbage, cleaning barbeque grease, and removing any bird feeders.
Additionally, you should remove overripe or ready fruits and vegetables as soon as possible to reduce food availability.
9. Remove Water Sources
Since animals also frequently wander into gardens searching for water, you want to remove unnecessary water sources, including unnecessary birdbaths and watering troughs. Identify any areas where natural water collects and dump these out to prevent unintended water sources for visiting animals.
10. Remove Shelters
Animals also enter gardens in search of shelter. Remove any potential options for shelter from your garden as well. This includes trimming overgrown bushes or trees, blocking access to buildings or underneath decks, and picking up piles of trash or waste that could serve as a nest.
Ways to Keep Your Pets Away From Your Garden and Plants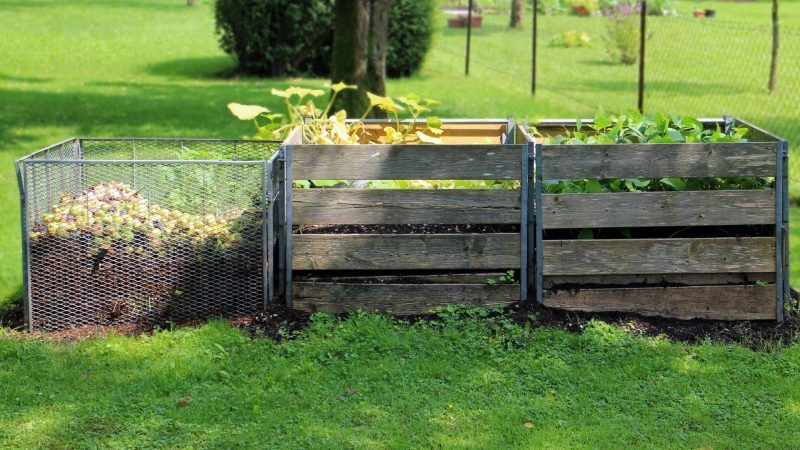 In addition to wildlife, your pets can also cause accidental damage to gardens and plants. Thus, you may also want to keep pets out of your garden as well. While the intent is the same, some of the methods may not be desirable for pets.
One of the easiest ways to keep pets out of your garden is to prevent access. If you don't want to put up a fence, you can install a mesh or wires to create a barrier around your garden. This mesh or wire can be installed over individual plants, specific planter beds or rows, or around the whole perimeter of the garden.
Other options like pet garden spike strips also create a barrier that pets won't want to cross. These options will create a barrier that is uncomfortable to cross but will not cause serious harm to your pet.
This Homarden Scat Mat from Amazon offers an affordable, easy-to-install option that keeps both pets and wildlife away.
Similar to wildlife, you can also add scents like vinegar to make the area less appealing to your pets. Sound or sprinkler motion devices that protect against wildlife will also double as a deterrent for pets entering the area.
List of Sources
Problem Wildlife in the Garden and Yard. (2021). National Pesticide Information Center.
Nuisance Wildlife. (2021). Pennsylvania Game Commission.
Preventing and Managing Conflicts with Small Animals. (2014). Government of Ontario.
McDonald, Jr. J. E., (2017). Preventing Deer Damage. University of Massachusetts Amherst.
Sanchez, D. (2019). Managing Wildlife Conflicts in Your Home and Garden. Oregon State University.