Turtles serve important ecosystem roles which makes removal unnecessary unless they may have become a nuisance in your property or the risk of getting injured by their bites are high.
So, how to get rid of turtles? The best and most practical way of removing turtles from your property is to install traps and relocate the turtles once they're properly caught. However, you must acquire the necessary permits first.
This article will provide you with everything you need to know about turtles, how to effectively get rid of them, and how to prevent them from ever coming back. Read further for more!
What Are Turtles?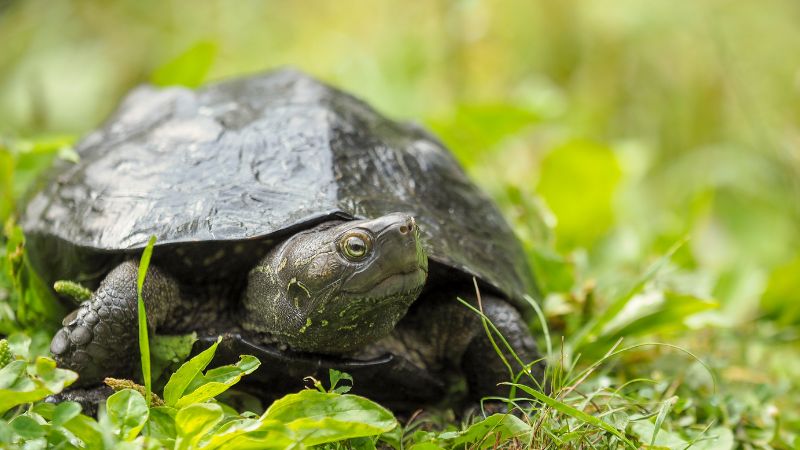 Turtles are animals with distinctive shells that are actually a modified ribcage, not an exoskeleton as some people would think. They are reptiles belonging to the order Testudines, which is composed of 360 living and extinct species.
What Do Turtles Like?
Turtles like to bask or sun themselves. This is because they are ectothermic, which means they are unable to produce their own body heat. Hence, they can usually be found on logs, barks, rocks, and branches basking in the morning to gather heat into their bodies.
What Do Turtles Eat?
Most turtles follow an omnivorous diet and are opportunistic feeders, but some species are carnivorous. They eat insects, crayfish, aquatic and terrestrial vegetation, slugs and snails, fish, and even other turtles and amphibians.
Where Do Turtles Live?
They live in rivers, lagoons, creeks, ponds, streams, canals, lakes, and other freshwater systems. Some species are able to venture into and/or live in brackish water.
How Long Do Turtles Live?
Turtles, regardless if they are freshwater, marine, or terrestrial, are long-lived creatures. Most species can live a minimum of 20 years and can survive up to several decades in the wild.
How Big Will Turtles Get?
They grow lengths of up to 4 feet and can weigh up to 400 pounds, depending on the type of turtle. It takes a long time for them to reach mature size, with some species requiring 20 years.
What Is the Behavior of Turtles?
Most turtles are typically diurnal, solitary (except during breeding season), and sedentary (for most land tortoises and freshwater turtles) or migratory (for sea turtles). Some species are also quite intelligent and agile, such as the Wood Turtle. Other species, such as snapping turtles, like to bury themselves in mud.
Related: How to Get Rid of Snapping Turtles | Essential Strategies!
Types of Turtles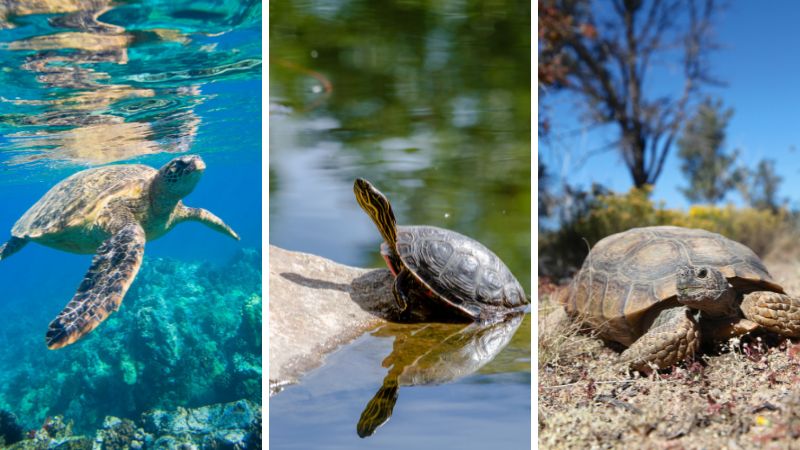 Essentially, there are three types of turtles according to their preferred habitat. These are the following:
Sea turtles. They have large, distinct paddle-shaped limbs that can help them travel across entire oceans and seas.
Freshwater turtles. They live in freshwater habitats and have modified limbs made for both walking and swimming.
Land tortoises. These turtles live mainly in semi-arid areas such as deserts and tropical rainforests. They have club-like feet that makes them efficient at walking.
The Pros and Cons of Turtles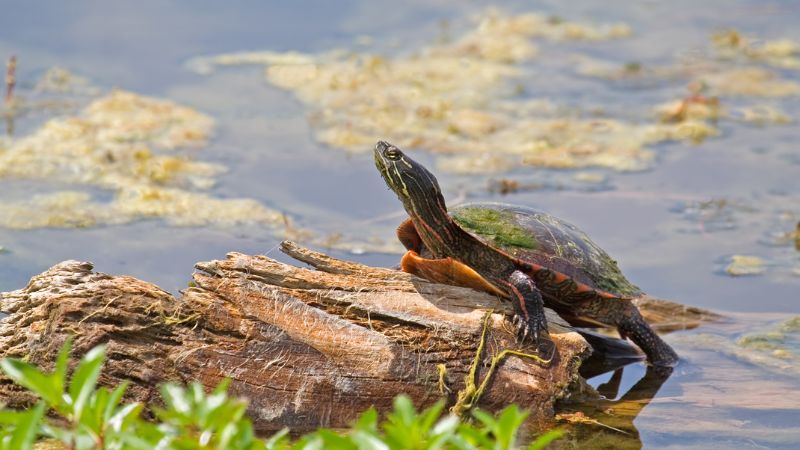 | | |
| --- | --- |
| Pros | Cons |
| They have diverse feeding habits which makes them important players in food web ecosystems. | Some can become invasive and establish stable breeding populations in places where they were introduced. |
| They can disperse seeds for specific plant species, allowing germination to be possible. | They may carry diseases and parasites that can be transmitted to humans, pets, and livestock. |
Are Turtles Dangerous?
Yes, particularly if they are mishandled. Most turtles are able to deliver painful bites that can become health concerns if they cause severe damage. Some species, such as snapping turtles, are quite aggressive too.
Moreover, turtles (and other reptiles such as lizards and snakes) are able to transmit salmonella bacteria towards their owners or to anyone who has encountered them in the wild and may have handled them.
Related: How to Get Rid of Spiny Softshell Turtles | Effective and Humane Solutions
Signs of Turtles Infestation
Frequent sightings of the turtles
Pond or any body of water near you is cloudy or very dirty in color
Nests found near pond banks or shores
Why Would You Want to Get Rid of Turtles?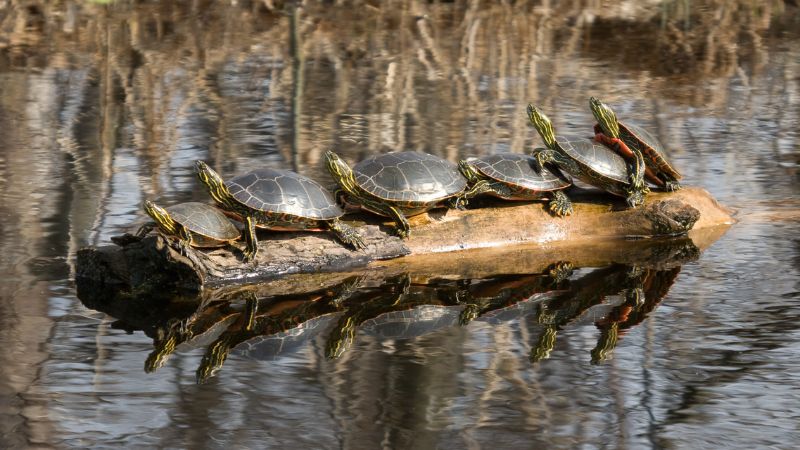 You may want to get rid of turtles to protect yourself, your family, and pets from the potential diseases they may carry. Additionally, you would want to prevent future altercations with these reptiles as they may bite when mishandled.
How to Get Rid of Turtles?
The best way to remove turtles from your property is to install traps and relocate them once they're caught. Take note that you must acquire the necessary permits prior to installation. Here are different types of traps you can set up:
Underwater Traps
These have oval-shaped funnels that are designed to catch large turtles. These traps are best used for soft-shell turtles and snappers. They should be placed near pond inlets where water is 3 to 4 feet deep.
Sale
Sale
Frabill Crawfish Trap 31"x9", Multicolor, One Size, 1273
Frabill | Trusted By Anglers Since 1938
Extra-long to cover larger area and bring in more crawfish |...
Torpedo shape works in current or calm waters | Heavy-duty,...
Dimensions: 18" x 10" x 9" | Includes two spring clips for...
Surface Traps
This type of trap is usually not readily available and must be constructed either from logs, wooden fence posts, and other treated lumber held together by wiring or hardware cloth. This is best used for slider turtles and other species.
Related: How to Get Rid of Red-Eared Sliders | Effective Methods for Turtle Control
How to Prevent Turtles From Getting Into Your Property?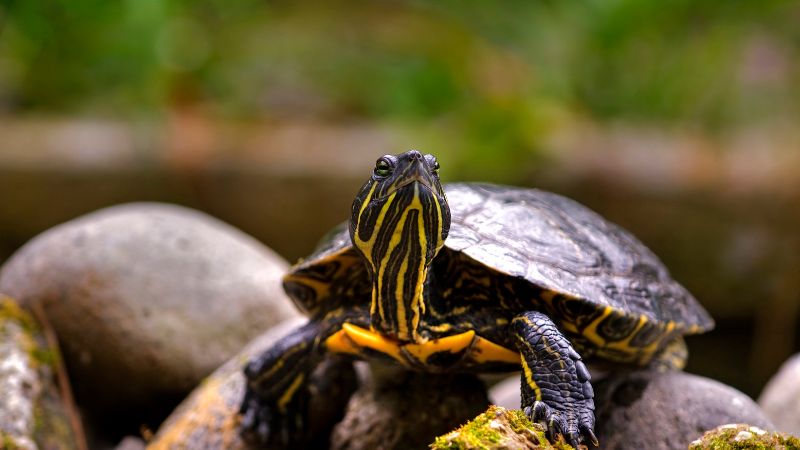 Prevention involves habitat modification by dredging ponds to remove muddy bottoms, eliminating vegetation to reduce cover, and cutting banks to a 90-degree angle. Additionally, you can also install drift fences to prevent turtle entry.
List of Sources
Bosch, A. T. (n.d.). Chelydra serpentina: Common Snapping Turtle.
Centers for Disease Control and Prevention. (2012). Diseases from Reptiles.
Davis, J. T. (2013). Turtle Control in Farm Ponds.
McKnight, D. T., et al. (2023). Nocturnal basking in freshwater turtles: A global assessment.
Mitchell, J. C., & Buhlmann, K. A. (2020). Sustaining America's Aquatic Biodiversity Turtle Biodiversity and Conservation.
Moon, P. F., & Foerster, S. H. (2001). Reptiles: Aquatic Turtles (Chelonians).
Gibbons, W. (2008). How Big Do Turtles Get?
Neal, W. (2015). Help! There are turtles in my pond!
Pecor, K. (n.d.). Testudines.
University of Georgia. (2018). Where have all the turtles gone, and why does it matter?
Weiss, J., Schafman, M., & Wills, H. (n.d.). Team Turtle.

Latest posts by Paul Hayes
(see all)