Summertime is one of the best times of the year for many people; it brings warm weather, summer vacations, days at the beach, and more. It also brings mosquitoes. Every year, people have to fight to keep the blood-sucking pests off of them, and some methods are more successful than others.
Do mosquito bracelets work? Mosquito bracelets are effective at repelling mosquitoes in small, enclosed areas and on parts of the body near the bracelets. Since there is no need to rub or apply anything on your skin, it is a safe method of warding off mosquitoes.
This article will give you facts about mosquito bites and a few tips on keeping mosquitoes at bay. It'll also discuss how to optimize the effectiveness of mosquito bracelets, which bracelets are the best, and how to use mosquito-repellent stickers.
What Do Mosquito Bites Look Like?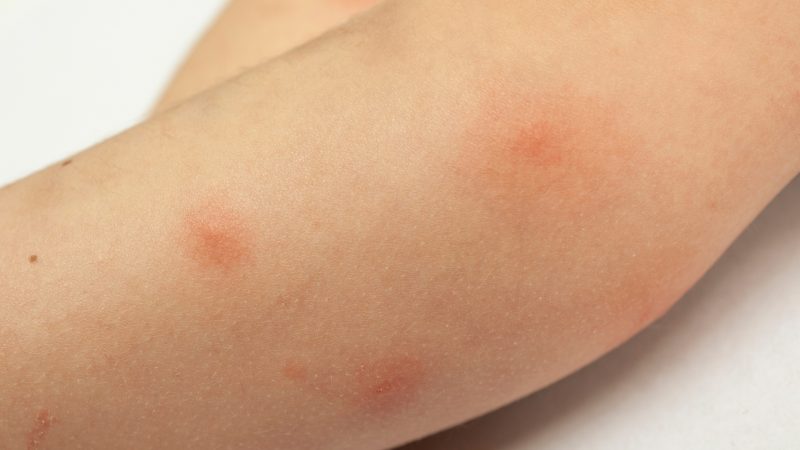 Mosquito bites can look different on different people, depending on how sensitive they are to the mosquito's saliva. It also appears different depending on how long it's been since the person was bitten. According to the CDC, these are the most common signs of a mosquito bite:
Puffy, pink-to-reddish bumps usually appear soon after fresh bites.
A few days after the initial bite, the bump usually becomes harder and goes from pinkish-red to reddish-brown.
Severe reactions to bites can form blisters rather than bumps.
On rare occasions, people develop dark, bruise-like spots when bitten.
Several bug bites look similar to mosquito bites, so if you're concerned about an unknown bump on your skin, see your doctor.
Why Do Mosquito Bites Itch?
Unlike spiders, bees, and wasps, mosquitoes aren't venomous, which is why their bites don't usually hurt.
However, as anyone who's ever been mosquito-bitten can tell you, they itch like crazy. That's because the mosquito injects a small amount of its saliva into your skin when it stabs you with its proboscis. Itching and forming bumps are your body's reaction to the saliva.
How To Keep Mosquitoes Away?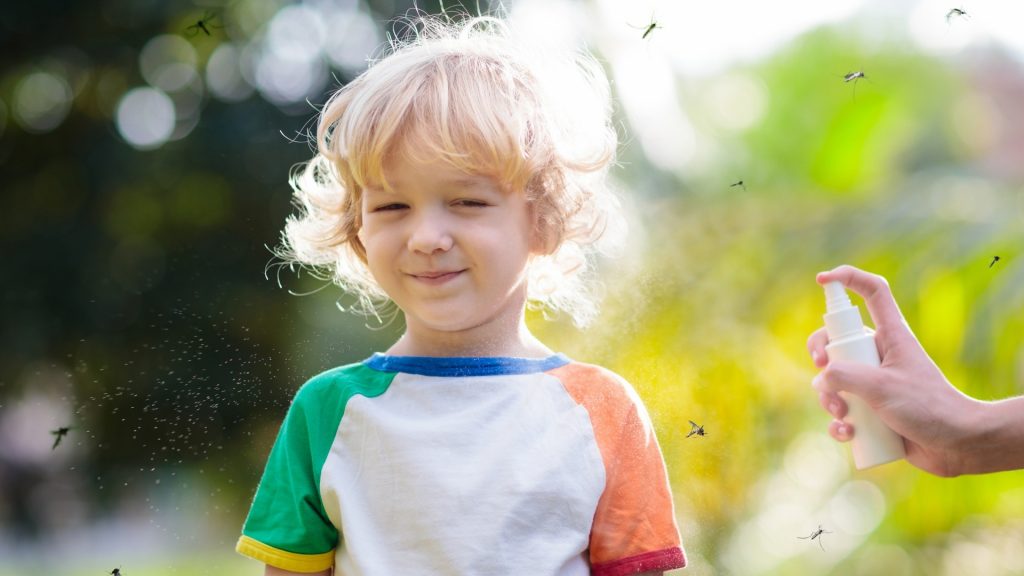 There are plenty of methods for keeping mosquitoes away. Some are more convenient than others, but all have varying levels of success. Some of the most popular ways to repel mosquitoes include:
Use bug spray, such as the OFF! Deep Woods Insect & Mosquito Repellent.
Treat your yard with the Ortho BugClear Insect Killer to help keep mosquitoes out of the area.
Sale
Ortho BugClear Insect Killer for Lawns & Landscapes Ready to Spray - Kills Ants, Spiders, Fleas, Ticks, Armyworms & Other Insects, Outdoor Bug Spray for up to 6 Month Insect Control, 32 oz.
Kill 235 bugs, including ants, ticks, armyworms, mosquitoes,...
Starts killing within minutes and provides long-lasting control
Use on lawns, around a home's perimeter, and on ornamentals,...
Easily apply insect spray by connecting a garden hose to the...
Provides treatment for a 5,300 sq. ft. lawn, 1,400 sq. ft. of...
Hang mosquito traps, such as the DynaTrap DT1050-TUN Insect and Mosquito Trap.
Sale
Wear a mosquito-repellent wristband
Use mosquito-repellent stickers
If you want to keep mosquitoes from coming around, be sure to get rid of still water in your yard. Additionally, keep trash and compost bins away from outdoor areas frequented by people, and plant mosquito-repelling plants and herbs like catnip, lemongrass, rosemary, and sage.
Scientists have also been studying the effects of coffee grounds on mosquitoes. They've determined that sprinkling coffee grounds all over your yard can help kill mosquito eggs and larvae. The coffee also reduces the overall number of adult mosquitoes.
Mosquito Repellent Bracelet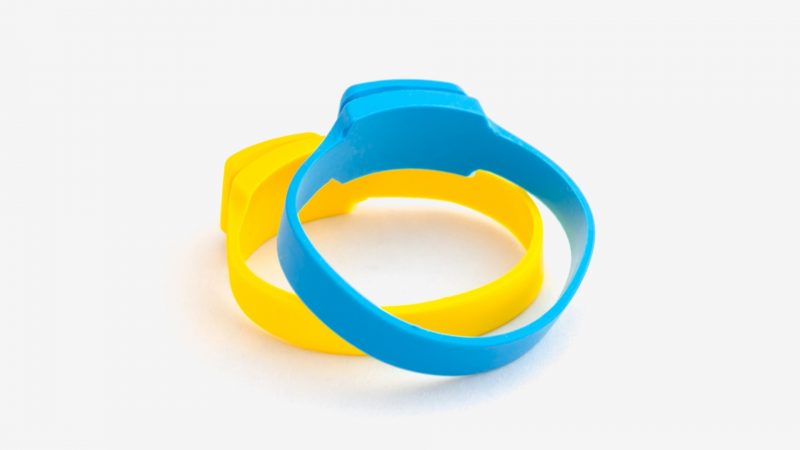 Now let's take a closer look at mosquito-repellent wristbands. What are they exactly? How do they work? Do they work? Are they safe for kids, babies, and pregnant women? We're about to get into all of that and more. First, let's define what mosquito-repellent bracelets actually are.
What Is a Mosquito Repellent Bracelet?
Depending on the manufacturer, insect-repellent bracelets will look and smell different; they'll even be made of different materials. However, most companies make theirs out of rubber or plastic. The bracelets are soaked/covered in certain essential oils – usually citronella, but some companies also use oil of lemon eucalyptus – and saturated with vitamin B1.
How Do Mosquito Repellent Bracelets Work?
Mosquitoes are attracted to carbon dioxide; that's the scent that brings them to humans. So with every exhale, we could potentially attract mosquitoes. Our skin and sweat odors also draw them to us.
The idea behind mosquito repellent wristbands is that both vitamin B1 and essential oils will help mask the scent of carbon dioxide from our breath and the odors from our skin. That way, mosquitoes won't be attracted to us in the first place.
Do Mosquito Repellent Bracelets Work?
Mosquito-repellent wristbands are small bracelets worn around the wrist. Humans are tall and large, and bracelets are tiny in comparison. So, the scents of citronella and vitamin B found in mosquito repellent bands aren't always strong enough to mask a person's entire smell.
As a result, they won't keep 100% of the mosquitoes away from you. However, when used in small, enclosed areas where their aromas can fill the room, they can be pretty effective. They can also assist with repelling mosquitoes when used with bug spray, candles, and other insect repellents.
Is a Mosquito Repellent Bracelet Safe for Pregnancy?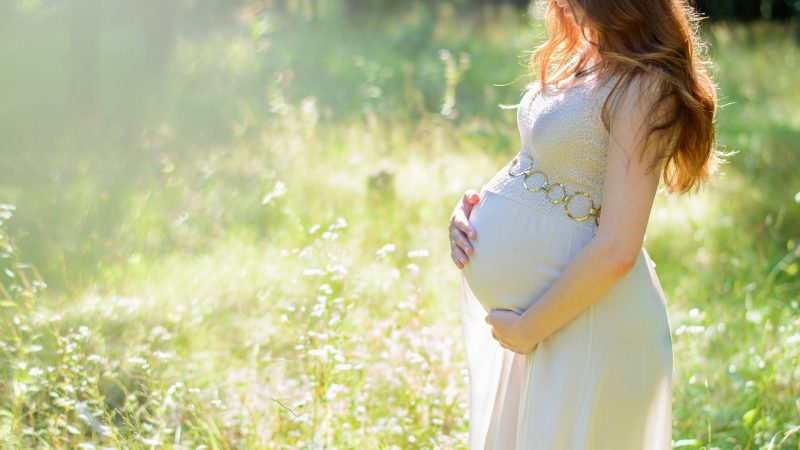 The CDC states that mosquito repellents made with any of the following ingredients are safe for pregnant women to use:
Oil of lemon eucalyptus (OLE)
DEET
2-undecanone
IR3535
Para-menthane-diol (PMD)
Picaridin
Since most manufacturers make their bracelets with either oil of lemon eucalyptus or even milder citronella, yes, mosquito-repellent bracelets are safe for pregnant women.
Mosquito Bracelets
Anyone who's ever lived or spent time in the South has, intentionally or not, conducted quite a bit of research into which mosquito-repellent products are the best. These are proven as they are bestsellers with Amazon:
Mosquito Repellent Stickers
Sometimes just called mosquito stickers, mosquito repellent stickers are similar in function to mosquito repellent bracelets. They're soaked in the same essential oils and vitamins and exude a similar aroma. However, instead of wearing these around your wrist, you stick them on your body using their self-adhesive backings.
How Do Mosquito Stickers Work?
Mosquito patch stickers work the same way as bug bands. They're supposed to mask your scent so that mosquitoes don't smell the carbon dioxide in your breath or the odor from your body sweat.
You can apply them to whatever area of your body you wish, although there are certain areas, such as your face, where you won't want to use them.
Do Mosquito Stickers Work?
Stickers that repel mosquitos are about as effective as anti-mosquito bracelets. The problem with them is that they, too, are small, and wearing one on your arm isn't going to mask your scent entirely. They're more effective if you stick multiple stickers on different areas, spread out all across your body.
Best Mosquito Repellent Stickers
The following are several different brands of mosquito repellent stickers we recommend buying:
List of Sources
Centers for Disease Control & Prevention. (2020). Mosquito Bite Symptoms and Treatment.
Medline Plus. (2017). Mosquito Bites.
Laranja, A.T., Manzatto, A.J., de Campos Bicudo, H.E.M. (2003). Effects of Caffeine and Used Coffee Grounds on Biological Features of Aedes aegypti (Diptera, Culicidae) and Their Possible Use in Alternative Control. Genetics and Molecular Biology.
Ives, A.R., Paskewitz, S.M. (2005). Testing Vitamin B as a Home Remedy Against Mosquitoes. Journal of the American Mosquito Control Association.
Torgan, C. (2013). How Mosquitoes Detect People. National Institutes of Health.
Centers for Disease Control & Prevention. (2019). Prevent Mosquito Bites.

Latest posts by Thomas Matthews
(see all)