When talking about bed bugs, we often mention sealable plastic bags in terms of disposing of infested objects, as well as suffocating bed bugs. Having this in mind, it's normal to think about killing them with plastic objects or sealing them to death.
Now, can bed bugs survive in plastic objects? Bed bugs can't live in plastic, but they can survive there for an extended period. If you seal the bed bugs in a plastic bag, they can't feed. Because of that, they will eventually die.
In this article, we're going to talk about bed bugs and plastic objects such as plastic bins, bags, and containers. We'll also examine some of the most efficient methods of killing bed bugs by using plastic.
Do Bed Bugs Like Plastic?
Bed bugs will always choose fabric over plastic but we can't say that they hate or love it. The fabric allows them to lay their eggs and keep them in place since it's not as smooth as plastic. On the other side, plastic is usually flat and smooth, making it harder to keep the eggs in place.
Often, the fabric has tiny holes in it, allowing bed bugs to hide. On the other hand, plastic is almost always hole-free. That's why bed bugs hide in your mattress, bedding, or bed in general.
Can Bed Bugs Live in Plastic Containers?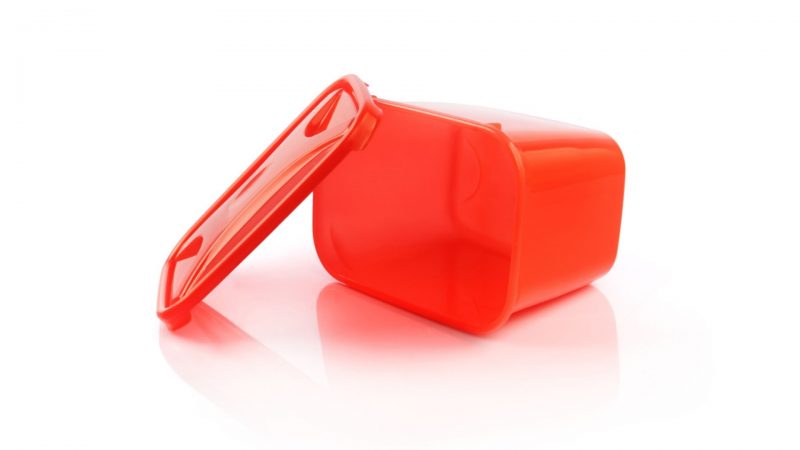 Plastic containers seem like a good idea for protection against bed bugs. You grab your belongings, put them inside, and you have fully protected your belongings from these suckers.
The issue with many plastic containers is that they don't have an air-tight seal, e.g. they don't have gaskets. This means that the plastic container will need to be wrapped in a plastic bag before it's able to protect your stuff from bed bugs.
Bed bugs are very small. Because of their flat bodies, they can find a way out even through the tiniest crack. This means that bed bugs can live in a plastic container if it has an opening big enough for them to pass through.
Aside from non-gasket plastic containers, we have some plastic containers with gaskets. This type of plastic container gives us an air-tight seal thus removing the need for a plastic bag. However, this container is hard to find in a decent size, as many of them are very small.
Can Bed Bugs Live in Plastic Toys?
Bed bugs can live in plastic toys but this rarely happens. The reason for this is that toys in your house are probably used by your children and as such, they're not a good place for the bed bugs to hide or lay eggs. The only situation where bed bugs will surely infest your plastic toys is if they're under your bed.
Toys that aren't in use and are left unattended for a certain period will also be more prone to infestation. As long as toys aren't used very often and are close to you or other members of your family, bed bugs are likely to live there.
Can Bed Bugs Climb Plastic Objects?
Since bed bugs don't have sharp teeth and can't burrow, some may think that these pests aren't able to traverse various locations. But they are professional voyagers, the bed bugs can climb onto anything – including walls and plastic objects. Thus, bed bugs can climb plastic objects the same way they climb on the walls, legs of your bed, or any other furniture in your house.
Due to the shape of their body, bed bugs can also take advantage of small nooks and crannies in your house. When it comes to traveling and traversing the environment, bed bugs are one of the most agile pests out there.
Can Bed Bugs Climb up Plastic Bins?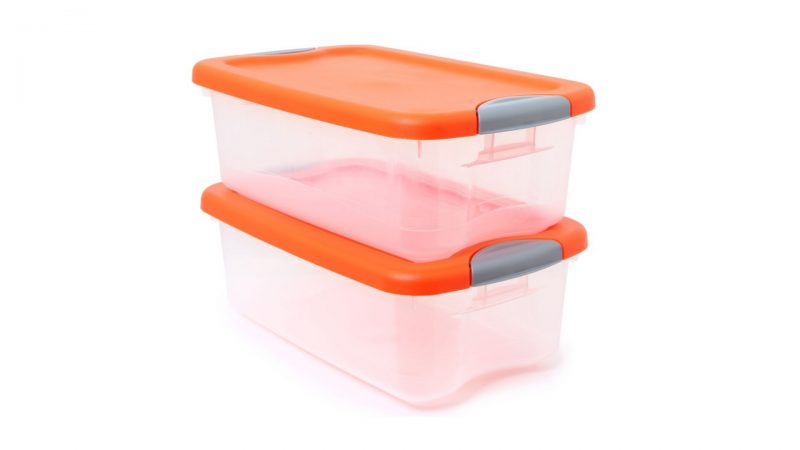 Bed bugs can climb up plastic bins but will not enter inside if your bin is properly secured. Plastic bins function in the same way as plastic containers. If your bin is secured and sealed tightly, bed bugs can't get inside. On the contrary, if your lid isn't placed properly, bed bugs will gladly intrude that space.
Plastic bins aren't made to kill bed bugs but to protect your stuff from them by not allowing them to get inside. Although bed bugs can theoretically be suffocated inside, we don't recommend doing it this way because it will be very hard to accomplish, in the best case.
Remember, bed bugs can survive for as long as one year without a single drop of blood. If your plastic bin isn't secured properly, depending on the gap, you can use tape to secure it additionally. If the living conditions in your bin or even the vacuum bag are perfect, bed bugs will stay there and will escape only to feed.
Be sure to always secure your bins tightly and check if there are tiny cracks there. These perfidious pests can outsmart us even now, after thousands of years of living with them.
Can Bed Bugs Chew Through Plastic?
Since they don't have a mouth and no teeth, bed bugs can't chew through anything, let alone plastic. This is good news because they can only pass through tiny holes and not directly through materials.
As long as you have everything sealed, bed bugs won't have access. In the case of plastic bags or containers, you'll only need to seal them and you're good to go.
Can Bed Bugs Go Through a Plastic Mattress Cover?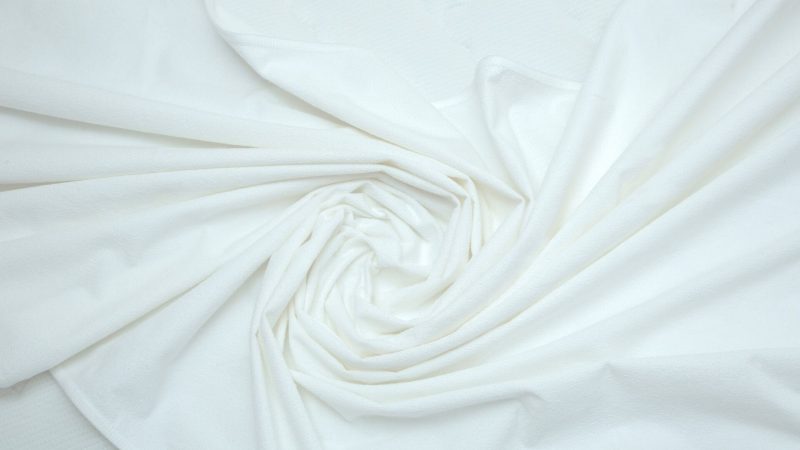 Mattress covers are great for keeping bed bugs away from your mattress. While this solution may be cheaper, it has two purposes – to keep bed bugs away from the mattress and to kill already entrapped bed bugs. Bed bugs won't be able to go through the mattress cover if it's zipped properly.
Bed bugs on the outside can still walk across the plastic mattress cover but won't get inside if it's zipped. The same applies to bed bugs on the inside. They can move around the mattress but they won't be able to get out unless you open up the plastic cover.
It doesn't matter if it's a plastic mattress cover or any other type. Bed bugs will climb on top of it easily. The only difference is that you might see them more clearly on the plastic cover. Still, the chances of bed bugs piercing through a plastic mattress cover are zero.
How Long Do Bed Bugs Live in a Plastic Bag?
Bed bugs can live up to one year in a plastic bag without eating. That's pretty insane, considering that humans can't survive without food and water for more than a week. Their lifespan inside a plastic bag also depends on the temperature.
Since very high temperatures can melt plastic bags, very cold temperatures seem more viable. In this case, their lifespan may be shortened if you decide to freeze the bag with bed bugs.
Do Bed Bugs Suffocate in Plastic Bags?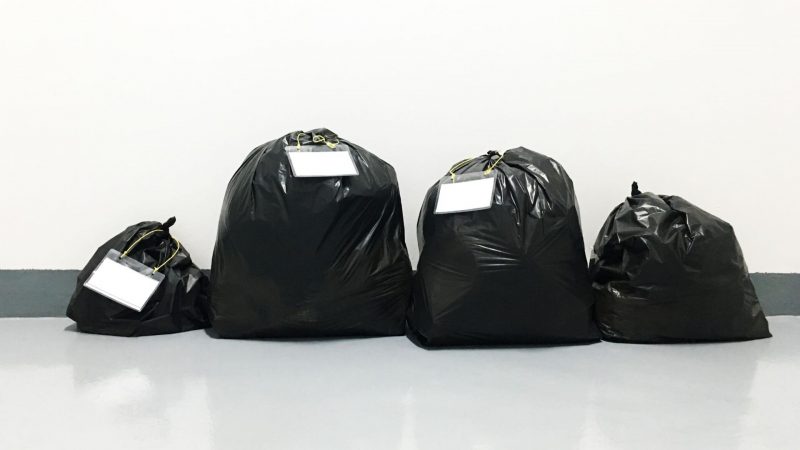 They need air to survive but bed bugs won't die out of suffocation inside plastic bags. They will die because of a lack of food. Even if you seal your plastic bag completely, chances are that some air is still left inside. This means that bed bugs won't have any problem breathing and living normally, aside from not eating.
Is Plastic Protection Good for Preventing Bed Bugs?
Plastic protection is more than good enough for preventing bed bugs. For plastic protection, we think about both plastic containers and plastic covers for your bed. Plastic is solid and is not susceptible to letting through some air, unlike clothes or fabric.
Clothes and fabric are loose and they let through a substantial amount of air, further extending the lifespan of bed bugs. Aside from that, it's easy to see if there's a crack in the plastic, unlike the materials we've mentioned.
How to Get Rid of Bed Bugs Using Plastics? | 4 Best Plastic Covers for Bed Bugs
Plastic Bed Covers for Bed Bugs
If you want premium-grade covers for an affordable price, look no further than water and dustproof covers from Hersent. These covers are made of non-recycled plastic, which adds durability and decreases the chances of ripping and tearing.
The most important thing is that it's very successful at keeping bed bugs out of your furniture, due to its dimensions of 118″ x 158″. These are plastic covers for beds, meaning that their dimensions are more than enough for two sofas or one big couch.
Plastic Couch Cover for Bed Bugs
Sale
If you want a very thick plastic cover for your couch, STARTWO has a solution for you. Their most popular plastic couch cover is now here, boasting a jaw-dropping 0.24-inch thickness.
Not only will it resist rips and tears but also protect your couch from the bed bug avalanche. This plastic cover is made specifically for protection and not for decoration. That being said, it will fully protect your bed and will not tear when carrying or dragging your bed across the floor.
As for couch coverage, this is something you don't need to worry about. With its dimensions of 68x42x42 inches in width, depth, and height respectively, it will not only cover your couch but overlap. The manufacturer also offers product returns so if you're not satisfied, you can do that in the first 30 days.
Plastic Mattress Cover to Kill Bed Bugs
Sale
Wrapping up your mattress is the best solution to protect it against bed bugs. Two products caught our attention here, one of them being mattress bags by MovingHost.
With its thickness of 0.19685 inches, it's great for providing protection. Since it won't rustle, it's also great for use as you sleep, not only for storage.
Dimension-wise, we have 60x14x104 inches, which is enough to pack one huge mattress and still overlap. Thanks to high-quality seals, this cover can keep out dust, moisture, and air.
Sale
TopSoon Mattress Bag for Storage Mattress Disposal Bag King/Queen Size Clear
This Mattress Bag is made with premium grade 100% new...
Provides temporary protection for mattress storage, moving or...
Waterproof Mattress Bag, protects the mattress or box spring from...
Secure with packing tape for customized fit to keep out moisture
Mattress Bag size 78" x 10" x 96" 1.5 Mil thick for multi-purpose...
Made of polyethylene, a storage bag from TopSoon represents a durable piece of plastic cover for your mattress. As its name implies, it's great for moving, storage, or disposal of your mattress and serves best as a momentary solution. Aside from its amazing durability, it's also waterproof and ensures that no water enters your mattress.
It's not as thick as some of the covers we've mentioned (1.5 millimeters) but with its dimensions of 78x10x96 inches it is the most affordable price on the list, it's more than usable.
List of Sources
Preparing for Treatment Against Bed Bugs. (2015), United States Environmental Protection Agency.
Jones Sc, Bryant JL. (2012). Ineffectiveness of over-the-counter total-release foggers against the bed bug (Heteroptera: Cimicidae). Journal of Economic Entomology 105: 936-942.
Koehler PG, Pereira RM, Pfiester M, Hertz J. (2011). Bed bugs and blood-sucking conenose. EDIS.

Latest posts by Thomas Matthews
(see all)