Finding mice lurking in your home can be quite unpleasant. Unfortunately, these small creatures can enter your house through the tiniest of spaces and multiply quite rapidly. How do you get rid of mice, and are there ways to deter them from getting into your home?
How to get rid of mice? To get rid of mice, you can use snap traps, ultrasound devices, strong repelling scents, or home remedies. You also need to seal any gaps and openings, get rid of possible food sources and nesting sites, plus keep your home and compound clean and tidy.
Throughout this article, you'll learn about the various methods you can use to get rid of mice from your home environment. You will also get tips on how you can deter persistent rodents from making a home in your house.
Mice Information
What Do Mice Look Like?
Mice are small furry animals with pointed nose, large round ears, and a long tail with no hair. Their small eyes are either black or pink, and their bodies are brown, tan, black, white, or grey.
How Big Are Mice?
Mice are small rodents. Adult mice have a length of around 5.5 -7 inches (12.7- 17.7cm) and weigh less than an ounce (23.3 grams).
How Long Do Mice Live?
Mice have a lifespan of 2-3 years depending on the availability of shelter, food, and predators. That's why mice in the home often outlive those living outdoors. A typical nest can host a dozen to two dozen mice.
What Do Mice Eat?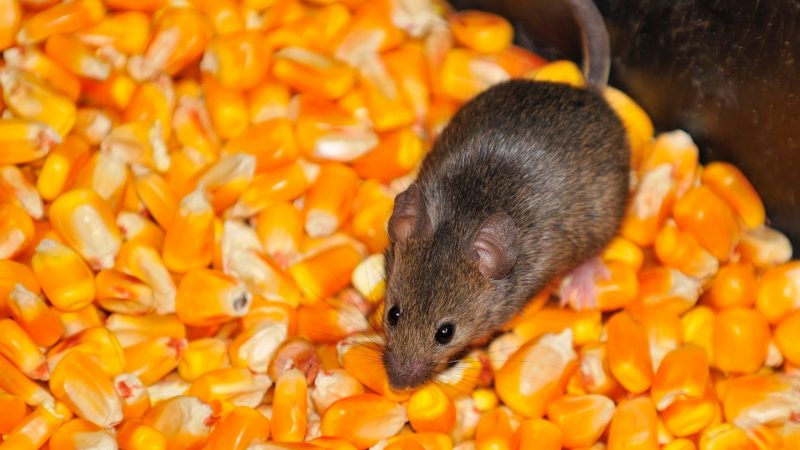 Mice are omnivores and enjoy eating foods high in carbs such as grains, seeds, fruits, and food left lying on surfaces.
Types of Mice
There are several types of mice, but the most commonly found in the home are the house mouse (Mus musculus), the wood mouse (Apodemus sylvaticus), and the field or deer mouse ( Peromyscus). The other type is the yellow-necked mouse (A. flavicollis).
What Attracts Mice?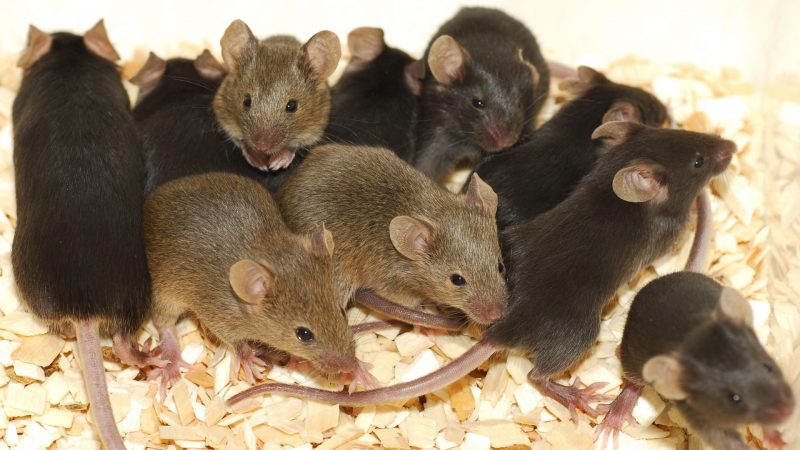 These rodents get attracted to your home as they look for food and shelter. Therefore, food waste on floors and surfaces and a warm place away from the cold outdoors will draw them in. The mice then make a home in cupboards, the roof, the garage, the attic, and the wall spaces.
Related: Do Scented Candles Attract Mice?
How Do Mice Get in the House?
Because they are pretty small, mice can sneak into your home through extremely tiny spaces – including gaps below 2cm (0.78 inches) in diameter. What's more, they can use wires, ladders, scale walls, jump (as high as 24cm (0.24 meters), and swim through the toilet sewers to get into your home. This makes mice control a significant challenge.
Are Mice Dangerous?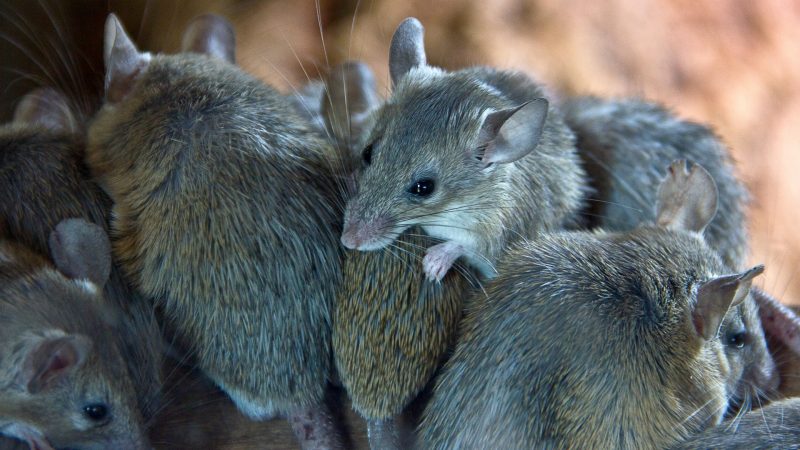 Let's now have a look at whether mice are dangerous and what problems this might cause.
Do Mice Carry Diseases?
These furry creatures are quite dangerous since they can spread disease, posing a serious health risk to family members, particularly young children, the elderly, or even pets. The diseases spread to humans either through contact with mice's urine, feces, or bites from the mice or infected fleas.
What Diseases Do Mice Carry?
Deer mice carry hantaviruses which can cause the deadly hantavirus pulmonary syndrome (HPS), while house mice can cause Lymphocytic Chorio-meningitis (LCM).
Mice can also cause plague through flea bites, spread Rat-Bite fever, and Salmonellosis by contaminating food or water with their feces. However, they don't transmit rabies.
How Do You Get Rid Of Mice?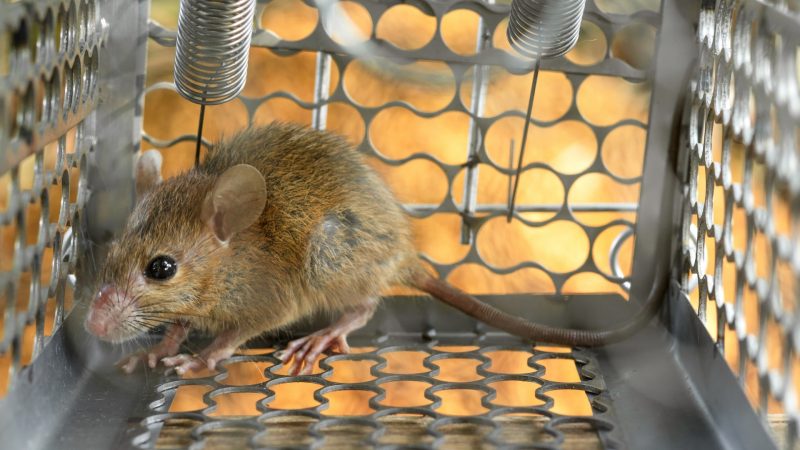 To ensure effective mice control both within and around your home, you need to figure out how they are getting into your home first. Check the piping, drain pipes, the flooring, and follow mice droppings to discover possible entry points.
Next, follow the step-by-step guidelines below.
1. Trap any mice around your home using appropriate snap traps to help reduce their population. You can also use bait mixed with poison or indoor devices that use ultrasound to drive out mice.
2. Seal all the entry gaps and holes in your home by repairing holes in the exterior walls and floorboards to prevent mice from gaining entry.
3. Get rid of all the potential food sources and nesting sites by keeping your home clean, especially under cupboards, the fridge, and the cooker.
4. Keep your compound clean by trimming the bushes.
5. Conduct structural repairs where necessary; cover vents with fine wire mesh, and fix damaged floorboards and your roof.
How Do I Get Rid of Mice in Some Specific Places?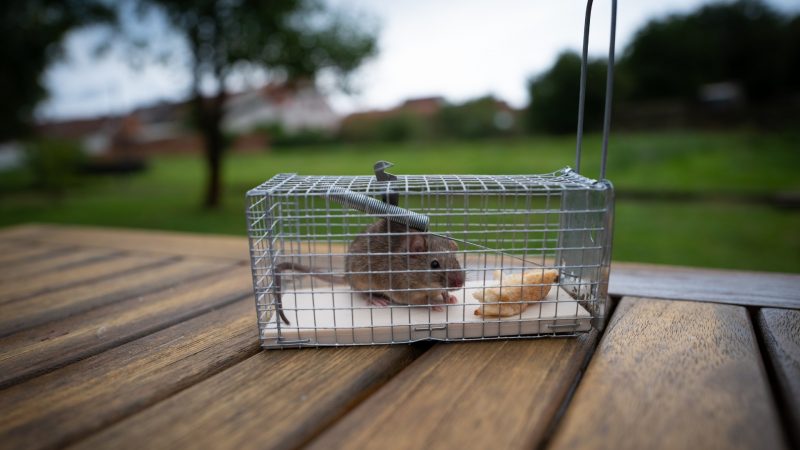 How to Get Rid of Mice in the Walls?
Use several ultrasonic repellers all around the house to make the pace uncomfortable for the mice. You can also use traps or lure the mice with poisoned food bait.
How to Get Rid of Mice in the House?
Mice dislike strong scents and high-frequency noise. Therefore you can place peppermint-soaked cotton balls near suspect entry points as well as plug-in devices to deter mice from getting inside your house. Wipe off spills and crumbs, seal trash cans, and avoid leaving pet food outside during nighttime.
How to Get Rid of Mice in an Apartment?
Keep the apartment neat and tidy, store rugs, fabric, and blankets in thick plastic or metal containers, and use a strong-scented rodent repellent.
How to Get Rid of Mice in the Attic?
You can keep mice out of your attic by sealing all small openings and using weatherproofing strips on loose-fitting doors. Use traps to eliminate any mice within or call in a pest control expert.
How to Get Rid of Mice Outdoors?
Keep the compound free of garden waste, unused material, and store firewood away from the fences and off the ground. You can also seek help from the local authorities or exterminators who use special devices and chemical baits and seal off entry points, thus avoiding reinfestation.
How to Get Rid of Mice in the Garage?
Store pet food in airtight containers and seal all openings. Try to declutter the space, remove the cardboard, light plastics, and paper materials and use mouse traps or a cat to get rid of the mice.
How to Get Rid of Mice in the Basement?
To get rid of mice that may be hiding in your basement, fix any water leaks to deny them water. You can also use toxic traps (rodenticides).
How to Get Rid of Mice in Kitchen Cabinets?
To get rid of mice in your kitchen cabinet, store food in sealed containers. It's also advisable to keep the shelves clean and free of crumbs.
How to Get Rid of Mice in the Car?
Clean up your parking area, avoid leaving snacks in the car, and use a trap to eliminate any mice that might be inside. Watch this video for more details:
If you need to use exterminator services, note that their fees typically depend on the level of infestation, the treatment process, and follow-ups.
How To Get Rid of Mice Naturally
The best way to get rid of mice is to kill them. However, there are ways to dispose of them naturally. Here are some of them:
Use glue boards or a humane trap to catch the mice, then release them in a wooded area far from your home. Try this Trazon Humane Mousetrap from Amazon.
Sale
Fill bottle caps with ammonia and place them underneath the kitchen sink or in the pantry.
Use cotton balls soaked in a mixture of peppermint oil, cloves, and cayenne pepper and place them near potential entry points or dark corners. You can also use mothballs. Mice dislike these smells and will be put off.
How To Keep Mice Away
Below are helpful ways to keep mice away from your home:
Reduce clutter and keep things well-organized.
Store grains and pet food in sealed cans, get rid of potential food sources, and nest material that can make the mice live comfortably in your home.
Keep the compound tidy by trimming bushes and hedges, mowing the lawn, and keeping firewood up to 20 feet (6m) away from the house.
Use caulk or place steel wool into small cracks and crevices to keep mice from getting into the house.
What Keeps Mice Away? Best Products to Use
Below are some of the best products you can use to keep mice away:
Best Mice Repellents
Sale
Sale
Best Glue Traps
Best Bait
Best Mice Repellent Sprays
Sale
Home Remedies To Get Rid of Mice?
Here are simple but effective home remedies to help eliminate mice:
Use bait like peanut butter, cheese, chocolate, canary seeds, or nuts to lure mice into traps.
Use clove and peppermint oil on entryways, drawers, and cabinets to repel them.
Artizen 30ml Oils - Peppermint Essential Oil - 1 Fluid Ounce
100% Pure & Natural Peppermint Essential Oil - What sets Artizen...
Don't Fall Victim To Cheap Diluted Peppermint Oil - Most of the...
Most 4 Ounce Peppermint Oils Contain Less Than 1/3 Of Natural Oil...
High Quality Glass Bottles With Eyedropper - We use high quality...
Lifetime Warranty - The manufacturer, Artizen Essential Oils,...
Sale
Mouse-proof your home to seal possible entry points such as gaps underneath the skirting boards or pipework. Use mesh, steel wool, cement, or sealant.
How To Get Rid of Mice Without Killing Them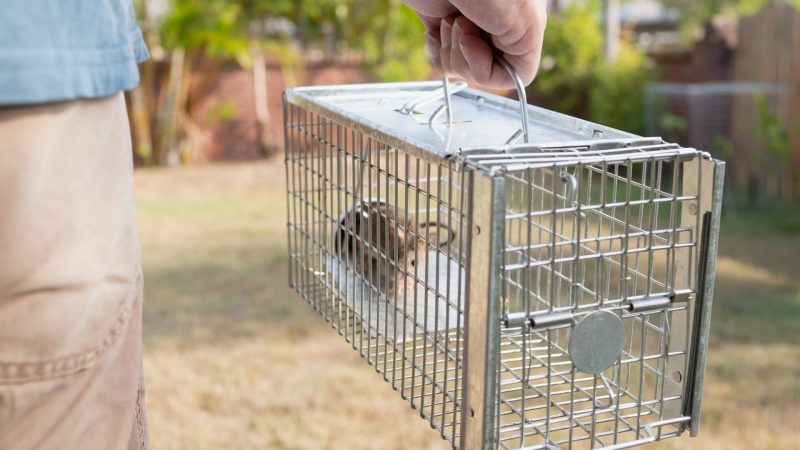 To get rid of mice in a humane way, try the following:
Use humane traps, then release the mice a distance from your home.
Use mice-proofing measures like storing food in glass or metal containers, covering trash cans, sealing openings, fixing window screens, and using metal trim on outer doors.
How Do You Know When All the Mice Are Gone?
The easiest way to tell all mice have been eliminated is if you stop noticing their droppings. Mice droppings are also the first indication that you have a mouse infestation. To be sure, check for black rice-shaped mouse poop behind the microwave, fridge, or inside a kitchen cabinet.
List of Sources
Centers for Disease Control and Prevention. (2010). Rodents.
Centers for Disease Control and Prevention. (2017). Diseases Directly Transmitted by Rodents.
Potter, M. F. (1994). Control of Mice. University of Kentucky.
RSPCA Knowledge Base. (2020). What is the Most Humane Way to Kill Pest rats and Mice?
Healthy Western Australia. Protect Your Health- Keep Rats and Mice Under Control.

Latest posts by Thomas Matthews
(see all)