Finally, it's wintertime. You can now take a rest from the pests and insects that have been rummaging your gardens and homes, and enjoy your break from the constant application of harmful insecticides or bug foggers just to save your surroundings from a possible pest infestation.
Are fleas an issue in the winter? Fleas can be a big issue in the winter. The cold climate will not eliminate them, but it will slow down their activities. They will look for a warm area in enclosed spaces and continue to hatch eggs to grow their population.
Frustrating, right? But there is good news – flea infestation during the winter can be totally controlled. In the succeeding sections, how they survive winter will be discussed, such as the problems that they give to humans and animals, the tips on how to properly treat and manage their existence, and the effective flea treatments that can be bought online.
Are There Fleas in the Winter?
Most pests die or turn dormant during the winter season. However, this is not true for fleas.
Can Fleas Survive Winter?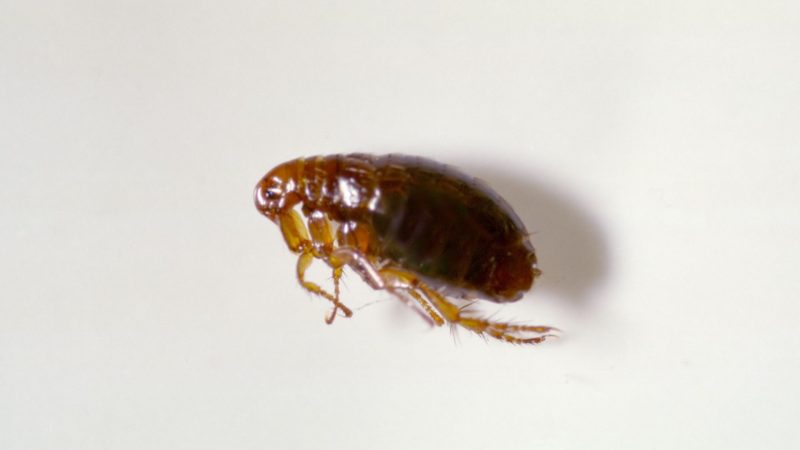 Fleas can survive winter by looking for possible habitats where they can continue doing their actions and movements. Since they can't endure the freezing climate, they will avoid outdoor yards. They flourish in warm environments, which may be at around 75 degrees Fahrenheit; they will look for new humid spaces inside homes, offices, and other closed areas where they can lay eggs and expand their population.
Can Cats Get Fleas in the Winter?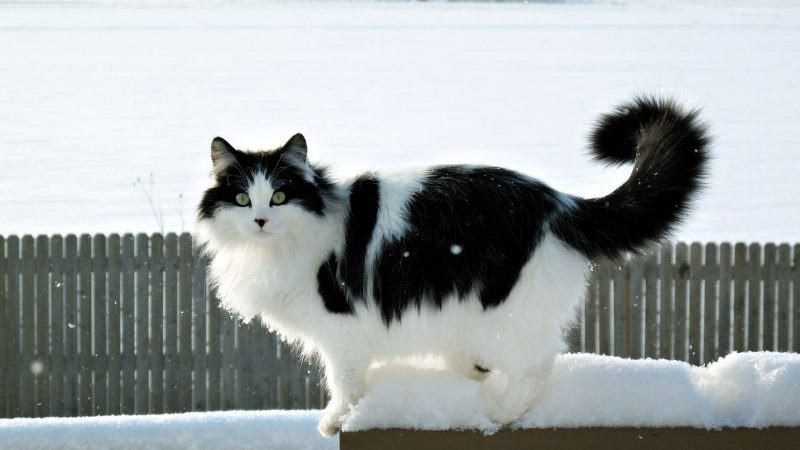 Cats can still get fleas even in the winter. These pests will look for humid areas inside your house in order to avoid the cold weather.
These insects will jump on cats and will mate and hatch eggs on their fur, usually at 40 to 50 daily. The eggs will then fall down from the cats and stay under the furniture, carpets, and other safe areas until they become larvae.
Do Dogs Get Fleas and Ticks in Winter?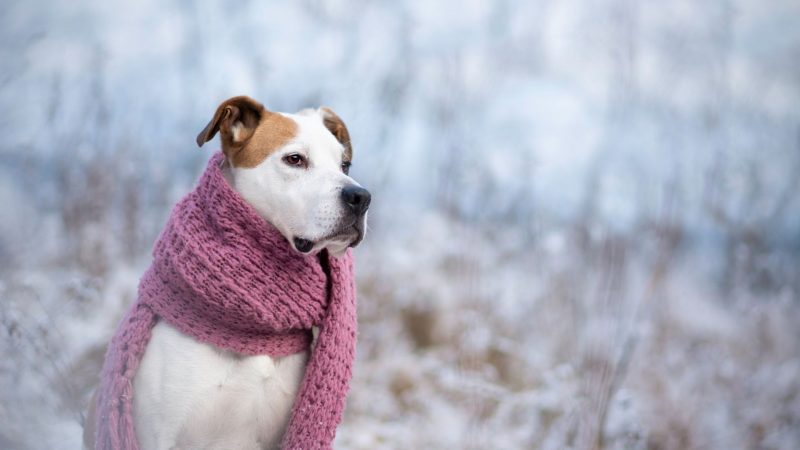 Fleas and ticks can also infest dogs during the winter season. These pets are one of the favorite hosts of these insects, so their presence is expected if they are given a chance to enter your homes. Since fleas can hurdle at certain heights (as high as six inches), they may reach dogs' bodies through jumping.
Do Rabbits Have Fleas in the Winter?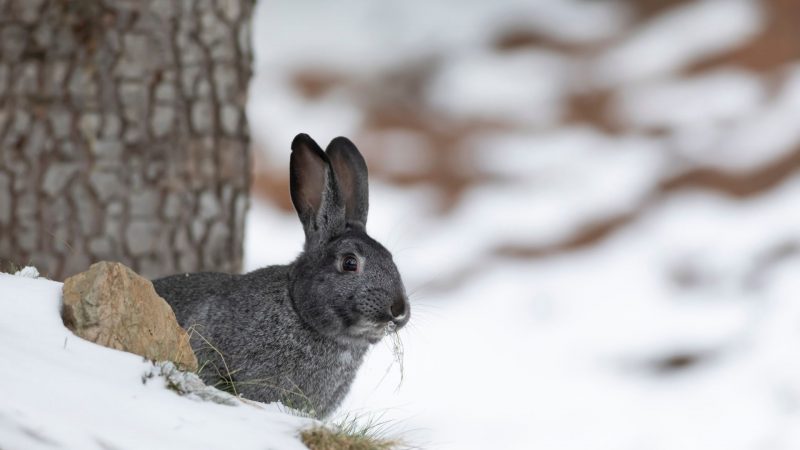 Fleas enjoy staying on hosts covered with fur. Thus, it is not surprising to see fleas on rabbits even during the winter. Also, fleas from your indoor cats and dogs may jump over and transfer to your pet rabbits.
To identify flea infestation on these animals, you may look for signs such as habitual scratching, biting, and licking on their bodies. However, these manifestations may not be present during the early stages.
Are Fleas Less Active in Winter?
Fleas are less active in freezing weather. During the winter season, their activities and movements are not halted but only slow down. This means that they can still suck blood from humans and animals, mate with other fleas and hatch eggs, although gradually. Thus, there will still be a significant rise in their population.
At What Temperature and How Quickly Do Fleas Die?
Adult fleas are killed in temperatures colder than 46.4 degrees Fahrenheit and hotter than 95 degrees Fahrenheit. In very cold climates, it may take up to five days before they die. However, temperatures between 33 to 46 degrees Fahrenheit may take up to ten to twenty days before they perish.
Should You Treat Fleas in Winter?
You should treat fleas in winter. This is because of its ability to cause diseases such as the following:
Plague, is a bacterial infection that is brought by squirrel fleas and rat fleas.
Flea-borne (Murine) typhus, is an illness that can be passed on to humans through infected fleas from cats and rats.
Cat scratch disease is a sickness that can be transmitted to humans when cats bitten by infected fleas make a scratch on them.
Tapeworm infestation is a condition that may be acquired by humans and animals when they unknowingly ingest infected fleas.
Here is a video about what diseases are carried by fleas:
How Do You Get Rid of Fleas in the Winter?
The following are the helpful techniques for getting rid of fleas in the winter:
Clean Your Surroundings
Cleaning the areas in your house where your pets spend the majority of their time is a helpful measure in controlling the growth of fleas and ticks. Their eggs and larvae may spread exponentially in carpets, beddings, or furniture, so constant disinfecting, vacuuming, and washing of these sites may aid in the total eradication of these pests. You can also submerge your pet's toys, crates, and bedding in hot water to eliminate any flea and tick remnants further.
Perform Pet Treatment
The best way to control and prevent the influx of fleas and ticks is to treat the hosts, such as your pets. This can be done by applying topical solutions, shampoos, and collars that can effectively eliminate these insects. These tiny creatures may cling severely to their fur and bodies, so you might want to inspect them thoroughly for the presence of hidden fleas and ticks.
Apply Insecticides That Are Safe to Use
Substances and chemicals found in pesticides such as permethrin, imidacloprid, and dinotefuran (recommended products in the text below) can be very fatal to fleas and ticks. Thus, it is advisable to apply insecticide sprays in locations where these pests are suspected to be present.
What Are the Flea Treatments You Can Buy on Amazon?
This is one of the perfect choices for flea and tick treatment for dogs. It comprises two potent ingredients, namely Fipronil and S-methoprene, that can effectively exterminate fleas, ticks, and their eggs and larvae. It gives continuous protection to dogs for as long as 30 days, and its six doses can be used for up to six months.
This product efficiently eliminates fleas when it comes to close contact with your large cats. Its deterring effect is usually experienced after 12 hours, but its effectivity can last for thirty days. It can slaughter fleas in various life stages such as in their egg, larval and adult phases.
It gives an immediate solution to your flea problems as this treatment starts to work in less than thirty minutes. Buying this product will not necessitate a veterinarian's prescription as it is safe to use on cats and kittens weighing 2 to 25 pounds.
This topical application works very fast in eradicating fleas, ticks, and their eggs and larvae. Its annihilating effect can be felt within twenty-four hours, while the protection it gives can last for three months. Each package contains six doses of topical flea treatment that are also waterproof.
These are chewable tablets that start to eliminate fleas in just an hour. It is very soft to chew, has a great taste, and can be bought even without a prescription. This is ideal for dogs aged 10 weeks and older.
This shampoo product has been popular for dogs and cats infested with fleas, ticks, and lice. It can reduce and prevent the growth of these pests for up to 28 days due to its insect-eliminating properties. It also has aloe, lanolin, and oatmeal that promote rich and creamy skin on pets.
If you are in search of a topical formula that is efficient in flea and tick prevention, then this product from the K9 Advantix is the best fit for you. It consists of Imidacloprid (8.80%), Permethrin (44%), Pyriproxyfen (0.44%), and other ingredients that potently deter fleas within 12 hours.
This is a topical treatment for cats that continuously eliminates fleas, flea eggs, and larvae, and ticks for up to thirty days from application. It is also fast-acting and waterproof, so it does not lose its effectiveness even if the cat gets wet. Apply this product on dry skin for best results, particularly between the cat's back and shoulder blade.
This topical formula provides instant flea and ticks relief in just twelve hours. Spinetoram, the active ingredient of this product, is known to be a powerful ingredient that has the capacity to eliminate 98% to 100% of fleas in cats. It is ideal for cats and kittens who weigh more than 1.6 pounds and are over eight weeks old.
Related: How To Kill Fleas? Best Flea Killers
List of Sources
Potter, M. (2018). Flea Control and Prevention. University of Kentucky.
Fleaborne Diseases of the United States. (2020). Centers for Disease Control and Prevention.
Fleas. Better Health Channel.
Controlling Fleas. Texas A&M AgriLife Extension.
Fleas. University of Missouri.