Fleas torment your pets, bite your children and carry dangerous diseases, and you want them gone immediately. So you want to know how to kill them and what are the best flea killers to get the job done instantly.
How to kill fleas and what are the best flea killers? To kill fleas, you need to attack them at every stage of their life cycle. A coordinated attack that uses natural and chemical powders, sprays, and veterinarian-prescribed anti-flea treatments will kill your invading fleas and discourage them from returning to your home and your pets.
If you've had a flea problem and want to know what can kill fleas instantly, read on. When you finish this article, you'll also know the home remedies to kill fleas and how to keep new fleas from coming back in!
How To Kill Fleas?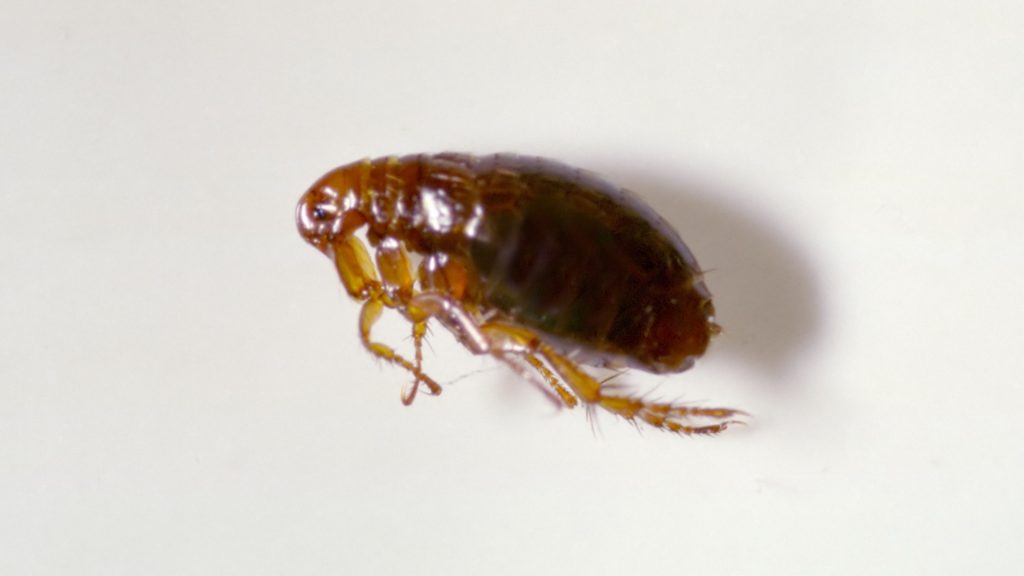 Many insecticides will kill fleas instantly. But the adult fleas we find on our pets are only about 5% of the total fleas infesting your home. The other 95% are flea eggs waiting to hatch, flea larvae that dine on debris and dried blood excreted by adult fleas, or flea pupae waiting to break out of their cocoons as adult fleas.
To stop these baby fleas, we need an insect growth regulator (IGRs), which mimic the hormones that control an insect's growth cycle. They interfere with reproduction, hatching, and molting. While they don't kill insects immediately, they disrupt their life cycle and slow the infestation's spread.
---
What Kills Fleas?
Pyrethrins, toxins found in chrysanthemum flowers, paralyze and ultimately kill insects that touch or eat them. They're among the most commonly used active ingredients in anti-flea formulas. Permethrin, one of the most popular pyrethrins, is the active ingredient in many louse-killing shampoos.
Additionally, pyrethrins are frequently combined with a non-toxic synergist that makes insects more susceptible to pyrethrin poisoning. Piperonyl butoxide and MGK-264 break down enzymes which fleas use to digest pyrethrins. This breakdown lowers their resistance and increases the percentage of fleas killed on contact by exposure.
---
Best Flea Sprays
There are numerous flea spray brands and insect sprays for fleas. Many are designed for specific environments, and some should only be applied by trained pest control experts who know how to use potentially dangerous toxins safely.
---
Best Flea Spray for House
Combining a toxic insecticide that kills adults with an IGR that disrupts the life cycle of young fleas is the best way to make your home a flea-free zone. The MGK NyGuard Plus Flea & Tick – Premise Spray combines parathyroid, the insect growth regulator (IGR) NY Guard, and a Synergist, making it our choice for the best spray to get rid of fleas in your home.
Best Flea Spray for Yard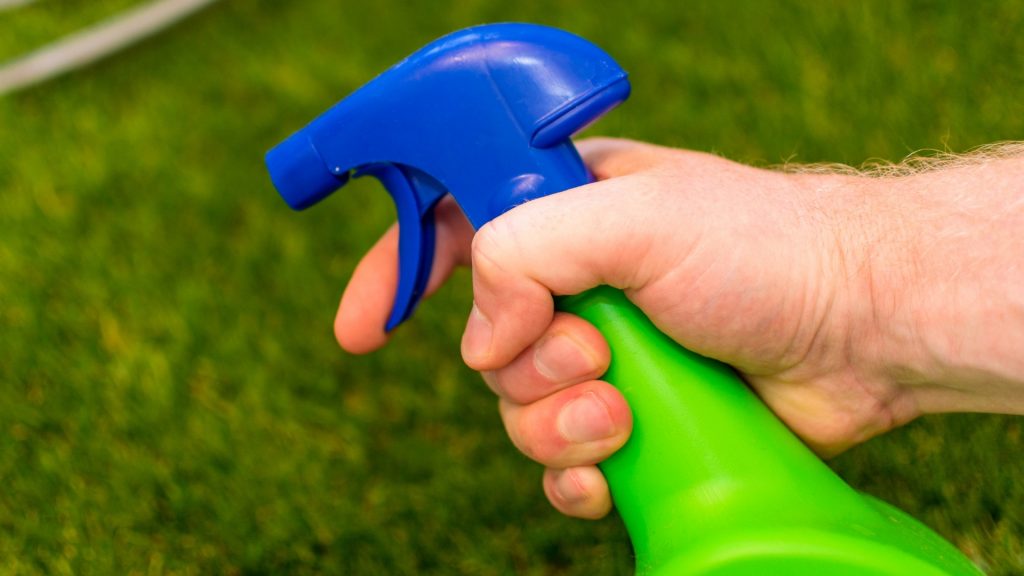 The best outdoor flea spray and flea killer for your yard is the Wondercide EcoTreat Outdoor Pest Control Spray. Cedar oil is Wondercide's active ingredient, and dog owners have long used dog beds filled with cedar shavings to discourage fleas. Before you spray, clean up any brush piles that might give fleas a home and mow your lawn.
Wondercide - EcoTreat Ready-to-Use Outdoor Pest Control Spray with Natural Essential Oils - Mosquito, Ant, Insect Repellent, Treatment, and Killer - Plant-Based - Safe for Pets , Kids - 32 oz
KILLS & REPELS. A preventative and a treatment, this spray is a...
ATTACH & SPRAY! Just attach directly to a garden hose, spray your...
TREATS UP TO 5,000 SQUARE FEET. A bug control spray that can be...
TREAT NATURE WITH NATURE. No artificial colors, fragrances. Made...
POWERED BY NATURE. Powered by cedar oil, our plant-powered...
Best Flea Spray for Humans
If you want a natural insect, gnat, flea, and mosquito repellent and deterrent, try the Bug Soother DEET-Free Bug Soother Spray. Lemongrass and vanilla essential oils are both wonderful to most humans, but insects find their scents distasteful and will seek their meals elsewhere.
Best Flea Spray for Dogs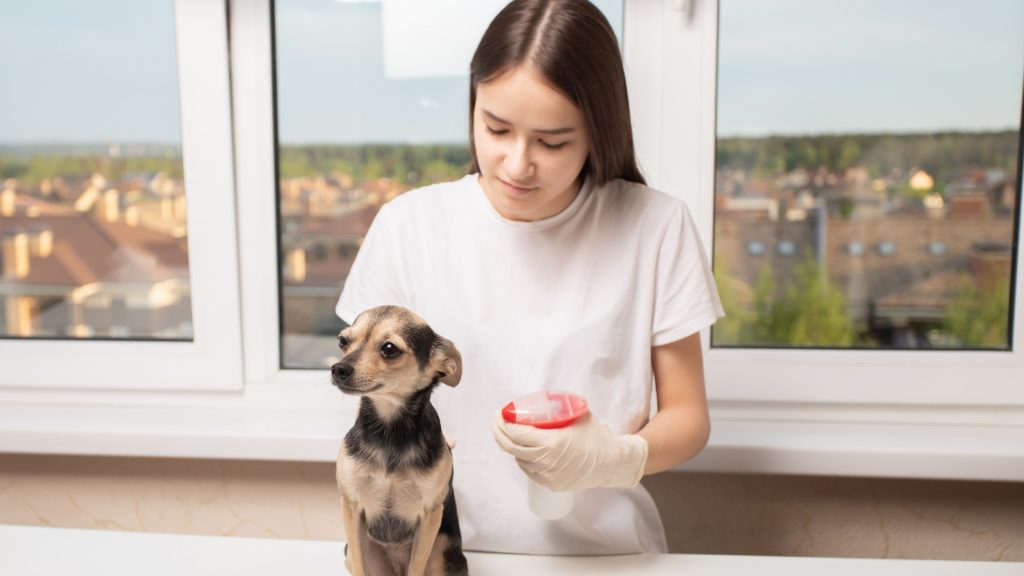 The Advantage Flea and Tick Treatment Spray is the best spray to kill fleas on your dog. It contains an insecticide and a juvenile hormone growth regulator and is effective against fleas, larvae, and eggs. Spray this on your dog and watch the fleas drop dead instantly.
Sale
Best Flea Spray for Cats
Many sprays which are harmless to dogs can be lethal to cats. Instead of spraying your cat, try applying the Cheristin for Cats Topical Flea Treatment. Squeeze a tube of Cheristin on the back of your cat's neck every month. Within 12 hours, between 98% and 100% of the fleas on your cat will be dead fleas.
Sale
Best Homemade Flea Spray
For a homemade flea killer spray for your house:
1. Soak the rinds of three lemons in a witch hazel cleaning solution, such as the T.N. Dickinson's Witch Hazel Astringent.
2. Strain the peels out after 24 hours.
3. Put one cup of this solution into three cups of water, and add two tablespoons of organic liquid soap, such as Dr. Bronner's Pure Castile Lavender Liquid Soap.
Dr. Bronner's - Pure-Castile Liquid Soap (Lavender, 32 ounce)
MADE WITH ORGANIC OILS & CERTIFIED FAIR TRADE INGREDIENTS: Dr....
ORGANIC & FAIR TRADE PALM KERNEL OIL: Grown by fairly-paid...
NO SYNTHETIC PRESERVATIVES, DETERGENTS, OR FOAMING AGENTS: Our...
3X MORE CONCENTRATED THAN MOST LIQUID SOAPS: Dilute! Dilute!...
PACKAGED IN 100% POST-CONSUMER RECYCLED PLASTIC BOTTLES: Dr....
With hints of lemon, wintergreen, and lavender, this solution will smell great to you, but fleas will hate the smell, and adult fleas will try to escape it.
---
Best Flea Foggers
Flea bomb foggers can be helpful when you're dealing with a severe flea infestation. Flea fogging requires a great deal of time and preparation, and it'll also leave you and your pets locked out of your home for hours until the toxic mist subsides. If there are less intrusive ways to kill your fleas, you should try them first.
But that being said, sometimes desperate times call for desperate measures. If you've reached the end of your rope with fleas, here's how you can use a fogger against them.
---
Best Flea Fogger for House
The Hot Shot Bedbug & Flea Fogger contains Nylar® to stunt the growth of flea larvae and eggs. The formula used in this product makes it an effective flea fogger and the best flea killer for your home.
No products found.
Flea Fogger Safe for Cats and Other Pets
There are no flea foggers that are safe for cats and other pets since they fill your house with harsh insecticides and chemicals. A fogger with essential oils would still irritate your pet's lungs and eyes. If you must use a flea fogger in your home, you and your pets have to clear out.
---
How To Use a Flea Fogger?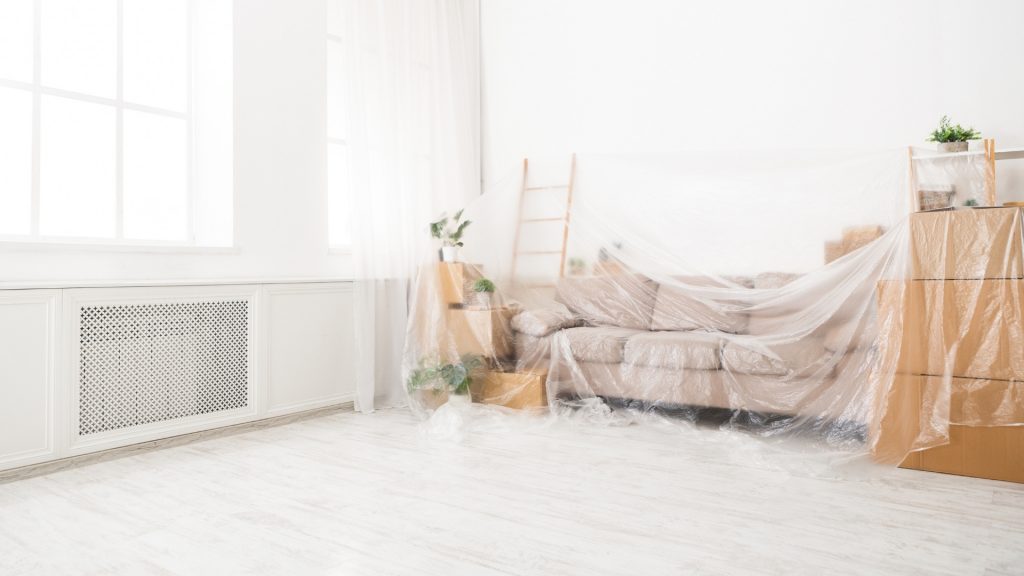 Before you use a flea fogger, you should:
Schedule a time when everybody in the house, including pets, can be gone for several hours.
Read the flea fogger instructions carefully before proceeding further. Also, examine flea fogger reviews for pointers and advice from others who've used this flea fogger in their homes.
Vacuum and clean your house thoroughly. Vacuuming picks up flea eggs and larvae and scares fleas out of hiding and into places where they'll be vulnerable to the fogger.
Open cabinet drawers and doors to eliminate fleas inside furniture.
Remove food, eating utensils, crockery, and small appliances. Store them away from the area to be fogged, or put them in storage bags or airtight containers.
Cover your tabletops, countertops, and electronic equipment with sheets or plastic tarps.
Move your fish tank away from the fogged area. If that's impossible, cover up your tank with plastic wrap and seal it tightly to keep out the fogger toxins.
Remove all dirty laundry. You may want to go to the laundromat and wash your clothes while you're fogging. Flea eggs and larvae often hide in piles of dirty clothes.
Turn off all lights and electrical devices since the chemicals and propellants in a flea bomb can be flammable.
Close all windows to make sure the flea bomb chemicals don't leak outside the house.
Once you set off the flea bomb fogger:
1. Stay out of the house for 2 to 4 hours.
2. After you get back, open the windows and vacuum again to remove any dead fleas.
3. Clean all surfaces and countertops.
4. Vacuum daily for 10 to 14 days and continue examining your pets for any further signs of fleas.
---
Best Flea Traps
The most effective flea traps use an electric light, making fleas believe a host animal is passing nearby. As they move toward the light and heat searching for food, they get mired in the glue card, which serves as a sticky flea trap. 
Place electric flea traps, such as the Happy Jack Pesticide Flea Beacon, near your pet's bed and favorite loafing areas. This trap will draw just-hatched fleas onto the sticky surface and take them out before they can reproduce.
Do Flea Traps Work?
By themselves, flea traps are unlikely to solve most flea infestations. Instead, they're most useful as part of a complete flea control plan. Flea traps attract and capture fleas, but even the best flea trap isn't nearly so attractive to a flea as your pets.
Perhaps the best use of a flea trap is as an early warning system. By using flea traps in different rooms, you can determine which areas have a higher number of fleas and take appropriate steps from there.
---
How To Make a Flea Trap?
Here are some simple instructions for making a cheap, non-toxic, and effective fly trap using only ingredients you already have in your kitchen:
---
Best Homemade Flea Trap
To make a homemade flea trap that works:
1. Fill a plate or bowl with warm water and one or two tablespoons of dish soap.
2. Place the bowl in the room where you see the most fleas.
3. For added flea-drawing power, you can put a flickering LED candle near the bowl to draw the pests without a fire hazard.
When fleas come to the dish, the water and soap trap them, and they drown. The dish soap makes the water seem thick as quicksand to the fleas which venture into the bowl. Pour the mix out in the morning and repeat every night until you stop seeing fleas in the morning.
---
Best Natural Flea Killer
Diatomaceous earth is one of the best natural ways to kill fleas, as they absorb lipids from their waxy outer exoskeletons. This absorption causes fleas, and many other insects, to lose water and die of dehydration.
This 4-pound (1.81 kg) bag of HARRIS Diatomaceous Earth Crawling Insect Killer comes with a powder duster. Blow a fine mist of diatomaceous earth in rooms where you've seen flea activity, and vacuum it up the next day, along with dead fleas of all ages. And while diatomaceous earth is lethal to insects, it's harmless to pets and people.
Summary
Now you know how to kill fleas in your house and the best products for flea control. You can use the most up-to-date chemical pesticides, or you can rely on time-tested natural solutions to your flea problem. Your house and your pets are now prepared for flea stowaways. Instead of scratching in silence, you can now kill your fleas before they get a chance to bite.
---
List of Sources
Merchant, M., Robinson, J. Controlling Fleas. Texas A&M Agrilife Extension.
National Pesticide Information Center. (2020). Insect Growth Regulators.
Potter, M.F. (2018). Flea Control and Prevention. University of Kentucky College of Agriculture.
Dryden, M.W., Payne, P., Zurek, L. (2003). Fleas Infesting Pets & Homes: Pests that Affect Human Health. Kansas State University.

Latest posts by Thomas Matthews
(see all)