Although they may be considered beneficial for homes as they prey on a variety of insects, their presence can get a little uncomfortable for people—especially when you see them climbing on walls, making sounds, or simply lurking in dark corners. They're also quite difficult to catch as they easily scurry when they detect motion or vibrations.
So, what is the best lizard repellent that works? We curated a list of the best choices in the market just for you:
To know more about their product features, effectiveness, how to use them, their product dimensions, and other interesting information, keep reading this article!
Lizard Repellents | Our Top Picks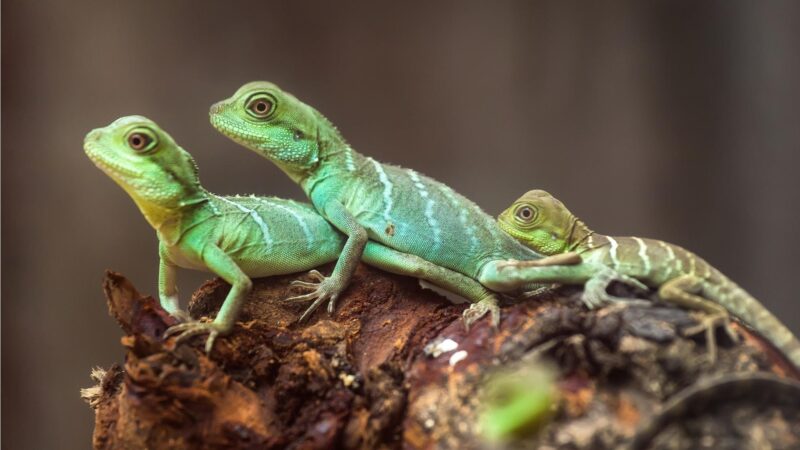 BioAdvanced Concentrate Yard Insecticide
This is a multi-insect killer effective against surface insects such as ticks, ants, and grubs. It can also efficiently repel or kill lizards and can offer up to 3 months of protection.
This product contains 0.72% Imidacloprid, which can cause endocrine problems for lizards. It also has 0.36% Beta-cyfluthrin, which causes a lethal reaction to lizards, specifically by causing oxidative damage to their livers. Once the lizards come in contact with this insecticide, they are bound to be affected thoroughly.
To apply, dilute 1 tablespoon per gallon of water, then either pour or spray onto lawns, building foundations, and areas in your homes that are frequently visited by lizards. Make sure to keep your pets and children out of reach from this insecticide. You can use up to 80 gallons when used as a spray solution as it covers 6,667 square feet of area.
Product dimensions: 40 fluid ounces of liquid volume, with an item weight of 2 pounds
Exterminators Choice Lizard Defense Spray
If you're looking for a natural but effective lizard repellent that has no toxic chemicals and is perfect for both indoor and outdoor use, this is the ideal product for you. A bonus is that it also repels other pesky pests in your gardens, lawns, and yards.
The key ingredients of this product are essential oils that lizards hate–0.26% peppermint oil, 0.13% clove oil, and 0.13% cinnamon oil. It can repel a variety of species, such as horned lizards, anoles, and green iguanas.
Before using, wear any protective gear for your eyes, then simply spray onto areas frequently visited by lizards. Ensure the area is clean and free from any potential food sources, as even if the lizard repellent is in use, they can simply endure the smell long enough for them to grab food.
Product dimensions: 32 fluid ounces of liquid volume with an item weight of 2.09 pounds
Iguana Rid Ready to Use Manual Pest Spray Bottle
No products found.
Also deemed safe for humans, pets, birds, and the environment, this pest spray is made out of natural ingredients that can solve your lizard and iguana problems with just the spritzes of this product. Not only does it repel lizards, but it can also protect your home, valuables, and landscapes from frogs and toads, squirrels, snakes, raccoons, deer, and even pesky insects.
This spray is formulated with garlic, cinnamon oil, sodium lauryl sulfate, citric acid, and water, resulting in a strong potent odor perfect for repelling almost any animal and bug.
Before using, shake the spray bottle well to properly spread the product. Afterward, spray in areas where lizards are usually seen or in areas that have lizard evidence, such as chewed plants, droppings, and claw marks. The manufacturer recommends a reapplication every 30 days to make sure lizards won't come back.
Product dimensions: 32 ounces of liquid volume, with an item eight of 2.14 pounds
Neatmaster Ultrasonic Pest Repeller Electronic Plug-in Indoor Pest Repellent
If you don't want to use any liquid formulas as lizard deterrents for fear of getting hurt or using them in areas that your pets and children can easily reach, this electronic repellent is the best option for you.
A great product feature is that it's portable. Just simply plug it in anywhere you want to repel pests, such as in homes, offices, schools, warehouses, restaurants, barns, and garages, and you would be good to go!
It uses a variety of low-frequency ultrasonic waves to cover 80 to 120 square meters of area. However, it can't penetrate through walls, so you would need one product installed per room. The product has three settings depending on the severity of the infestation: green for slight, blue for normal, and red for heavy infestations.
Product dimensions: 4.7″ (length) x 3.3″ (width) x 2.3″ (height), with an item weight of 0.2 pounds
BONIDE PRODUCTS INC (BND2361) Animal Repellent Granules
It is a granular repellent that is biodegradable and safe for flower beds and other desirable plants, as well as small harmless animals. This product mildly attacks the nasal passages of lizards to irritate and force them to leave or escape the smell, thereby effectively repelling them from areas they have infested.
The active ingredients are 1.12% putrescent whole egg solids, 0.54% cloves, and 0.03% garlic oil. Other animals the product can repel are squirrels, chipmunks, groundhogs, raccoons, skunks, shrews, and rats.
For best results, sprinkle some product around the desired areas of treatment, such as around homes, in garbage cans, decks, sheds, patios, woodpiles, barns, campsites, and even swimming pools. Afterward, lightly water the granules. Make sure to reapply every 2 weeks for added effectiveness.
Product dimensions: 7.3″ (length) x 3.5″ (width) x 11″ (height), with an item weight of 3.1 pounds
BuyBlocker 705105111131 Blocker All Natural Lizard Repellent
Another biodegradable lizard repellent for all you granule enthusiasts out there. Not only is it safe to use around your kids and pets, but it is also rain-resistant which makes it extra effective for a longer period of time.
The product's active ingredients are 2% cedar oil, 0.65% cinnamon oil, and 0.35% clove oil. The manufacturer emphasizes that this repellent is 100% free of naphthalene, which is commonly used in other reptile-repellent products.
To use, sprinkle a 4 to 6-inch wide band on or around areas, which are frequently visited by lizards. You don't have to cover the area completely, a light sprinkle is enough. Make sure not to water after applying as it works completely fine without any moisture. Finally, reapply every 2-6 weeks, depending on how long it lasts.
Product dimensions: 6.5″ (length) x 3.5″ (width), 10.5″ (height), with an item weight of 4.2 pounds
Natural Armor Lizard & Gecko Repellent Spray
Keeping all species of lizards and geckos away from unwanted areas such as driveways, sidewalks, plants, sheds, patios, porches, garages, and gardens has never been easier with using this powerful, all-natural product that's formulated with peppermint oil as the active ingredient.
This product comes with a heavy-duty trigger sprayer for easy application and easily covers about 1,000 square feet of area. Once applied to the desired places, the repelling effect can last up to 90 days and remains waterproof during that period. Make sure to apply generously to keep all those pests away.
One disadvantage to using this spray is that after a certain amount of time has passed, the lizards may grow accustomed to the smell. This is why it's highly encouraged to try out other products on this list when the time comes.
Product dimensions: 12.24″ (length) x 8.15″ (width) x 6.69″ (height), with an item weight of 8.07 pounds
BONIDE PRODUCTS INC Bonide Stopper
Although this product is intended for snakes, it can also be effectively used against lizards, iguanas, and other outdoor pests since the natural ingredients used for its formulation triggers the reptiles' escapist and avoidance behavior without causing any real harm.
The active ingredients are 3.1% cedarwood oil, 0.6% cinnamon oil, and 0.3% clove oil, which are ideal for repelling lizards. Even if these are generally safe, please keep children and pets out of reach.
Simply sprinkle lightly a 6 to 8-inch wide band of these granules on areas that are infested with lizards or areas you want to protect against potential infestations. Reapply after 2 weeks if there are no reptiles in the applied area or after heavy rains. Remember not to apply with water!
Product dimensions: 2.8″ (length) x 3.3″ (width) x 11″ (height), with an item weight of 1.5 pounds
MaxMoxie Ultrasonic Repeller
This electronic repellent works by using ultrasound waves to confuse and disturb lizards, rodents, and pesky insects in areas where the product is positioned so that they are discouraged from feeding or nesting near or at those places.
An ideal product perfect for homeowners that want an environmentally-friendly option and don't use any traps, poisons, or toxic chemicals, as well as a humane way of repelling lizards. The waves are also inaudible to humans and pets, so they won't interfere with your daily lives.
To use, simply plug in the product, and it will immediately emit high-frequency ultrasound waves. It covers 1,200 square feet for 1 product. However, it's best used in average-sized areas for the waves to travel more efficiently. Results can be seen in just 2 to 3 weeks!
Product dimensions: 2.2″ (length) x 1″ (width) x 3.5″ (height), with an item weight of 4.16 ounces
What Smell Do Lizards Hate?
Essential oils such as citronella oil, peppermint oil, eucalyptus, lemongrass oil, lavender oil, clove oil, and garlic oil are all scents that lizards hate. They repel by masking attractive scents in their surroundings, such as food or potential food sources, making it also harder for lizards and other pests to forage.
Vinegar has a pungent odor that lizards hate, even in its diluted form. This is usually used in addition to other scents that lizards hate to increase their potency.
Onion and garlic also have powerful smells that lizards would naturally hate.
Capsaicin found in peppers is also an effective repellent because it irritates both the nasal passages and the skin of lizards. Hence, they naturally avoid it.
Related: How To Get Rid of Lizards in Your House and Around the Yard Without Killing Them
Do Mothballs Keep Lizards Away?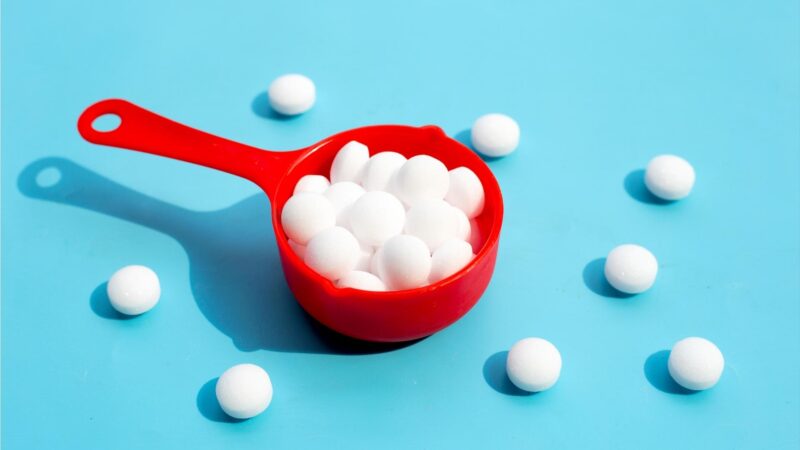 Mothballs can keep lizards away, but it is not advised to be used as a repellent as it can be toxic to humans and other pets when inhaled or ingested. The smell of mothballs, particularly of its component naphthalene, will distract lizards and force them to leave the areas they have infested.
Will Vinegar Get Rid of Lizards?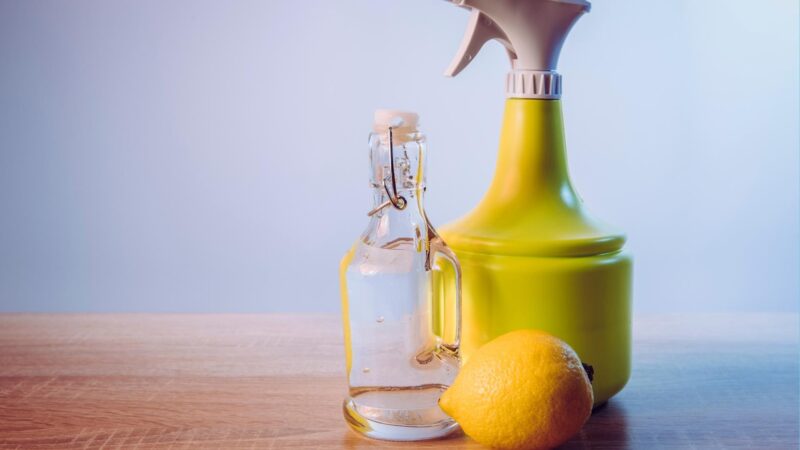 Vinegar can get rid of lizards. However, you have to mix it with other ingredients, such as essential oils or lemon and chili powder, to increase its potency.
Lizards can be considered both indoor and outdoor pests that need humane ways of repelling. Most lizard repellents are formulated with essential oils as they are scents that lizards dislike and will ultimately help deter them away from areas they have infested. Other scents they hate are vinegar, onion, garlic, and capsaicin.
List of Sources
Austin, D. (2022). Tips from the Help Desk…Mothballs, Do's and Dont's! University of Florida.
Baker, B. P., Grant, J. A., Malakar-Kuenen, R. (2018). Peppermint & Peppermint Oil Profile. New York State Integrated Pest Management, Cornell University.
Bond, C., Buhl, K., Stone, D. (2013). Citronella General Fact Sheet. National Pesticide Information Center, Oregon State University Extension Services.
Russ, K. (2021). Less Toxic Insecticides. Clemson University Cooperative Extension Service.
Todd, B. (2014). Lizards. Agriculture and Natural Resources, University of California.