Without a doubt, cats are one of the friendliest pets to have. However, you should still train them so they won't cause damage inside your house and in your garden. If there are areas that you don't want your cat to stay, using a cat repellent spray is a great idea. But still, choosing the right one for you is tricky.
What are the best cat repellent sprays for furniture and garden? There are three major types of cat repellent sprays in the market today—Cat repellent sprays with pheromones, cat repellent sprays with a motion-activated sprinkler, and cat repellent sprays that emit scent. They are all effective in their own ways.

As a cat owner, you probably know by now that cats love to scratch furniture such as sofas and couches. They also pee on a certain area, such as a garden, and leave a certain scent to mark as their territory. But while there are several ways to stop them from such behaviors, cat repellent sprays work better.
In this article, we'll explain how to keep cats away, and the best cat repellent sprays to use.
Do Cat Repellent Sprays Work?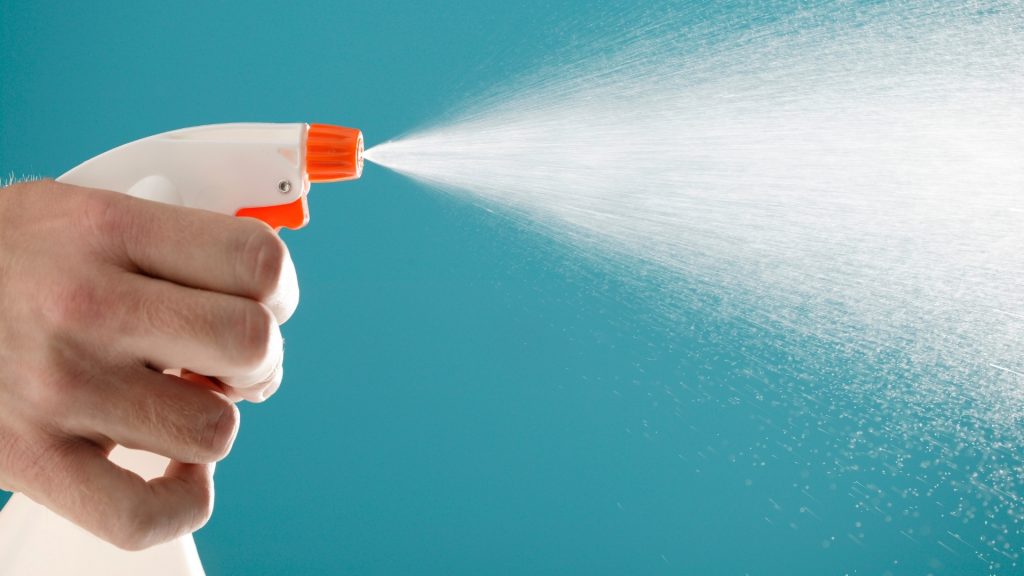 Cat repellent sprays are effective. The majority of these sprays scare the animals away with scent or sound. However, not all cats are the same. Some cats may react immediately from a certain smell or sound, while some may react late or will not react at all. Therefore, the result may not always be the same.
How Do Cat Repellent Spray With Pheromones Work?
Cat pheromones are a type of chemical communication that cats use in interacting with each other and with the people around them. This wide range of pheromone signals influences some behaviors of a cat. Amazingly, all cats remember and understand each of these signals, regardless of how old they are.
Among the cat behaviors that are related to pheromones are urinating to mark their territory, rubbing their head or body on surfaces, scratching objects, and bumping their head to another cat or their owner. Therefore, cat repellent sprays containing pheromones make cats feel calm and comfortable rather than stopping such behaviors.
Nevertheless, various studies suggested that these cat pheromones products help cats reduce their spraying habit on vertical surfaces like walls and doors. However, such products don't work well on horizontal surfaces such as couches. Fortunately, there were no reported side effects on humans.
How Do Cat Repellent Spray With Motion-Activated Sprinkler Work?
As the name suggests, cat repellent sprays with motion-activated sprinkler work by detecting an incoming cat and spraying some water to the animal. Some of them also make a hissing sound to scare the cat away. While this product is effective for energetic cats, it may cause trauma to jumpy cats.
Meanwhile, some cats are smarter than others. After being sprayed for the first time, they will later learn how to avoid it. Also, some motion detectors cannot detect the difference between cats and humans.
Therefore, it would be better if you only use this kind of cat repellent spray at night or when you're not at home.
How Do Cat Repellent Sprays That Emit Scent Work?
These cat repellent sprays, as the names suggest, have a scent that cats often dislike. Among them are citrus, eucalyptus, lavender, pennyroyal, rosemary, rue, and thyme.
But again, different cats may have different reactions to these scents. Some scents may harm your cat or be toxic to your plants and furniture.
It is also important to note that you should not spray this type of product directly on your cat. Instead, spray it on things or areas that you don't want your cat to do their business.
Furthermore, it works better after you have cleaned the area or removed the feces. A single spray may also not be enough, so you should spray several times.
Why Do Cats Poop and Pee Inside the House and in the Garden?
1. Your Cat Has Problems With the Litter Box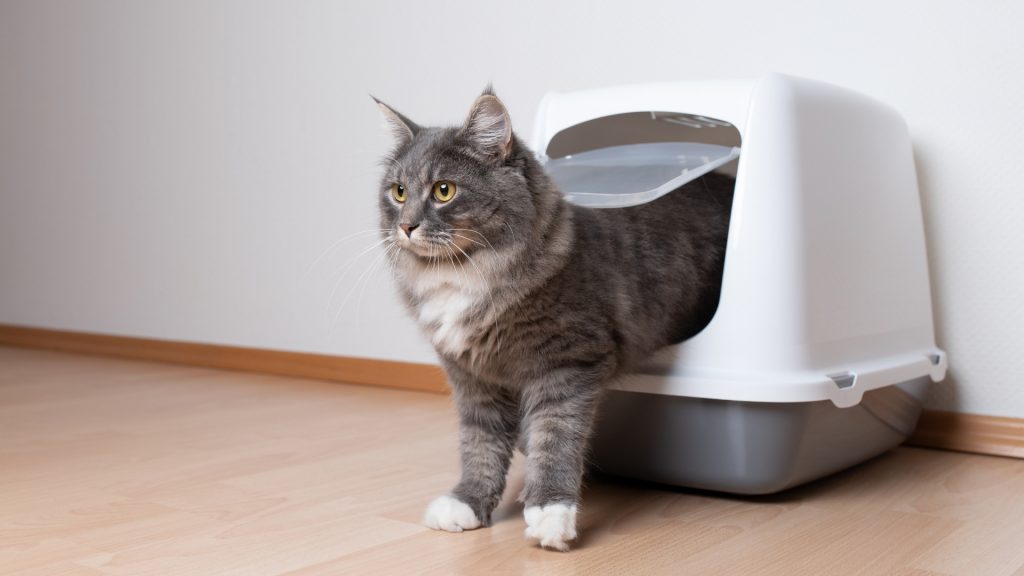 If you have many cats, the number of litter boxes may not be enough.
Your cat may become confused if the litter box is moved frequently.
If the litter box is always full and dirty, your cat will not use it.
Your cat will stop using the litter box if they are frequently disturbed while sitting on it.
2. Your Cat Is Stressed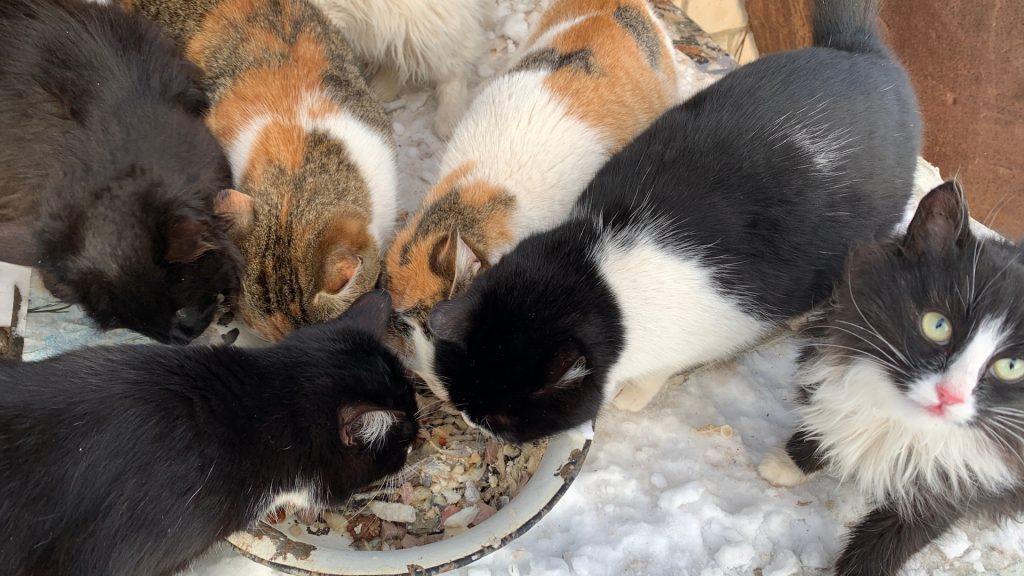 Any change in environment causes stress to your cat. This includes having a new household member or a new pet, or you have just moved to a new neighborhood.
If your cat has peed anywhere outside its litter box, it will return to that same spot to pee again. Make sure you clean it thoroughly.
3. Your Cat Is Sick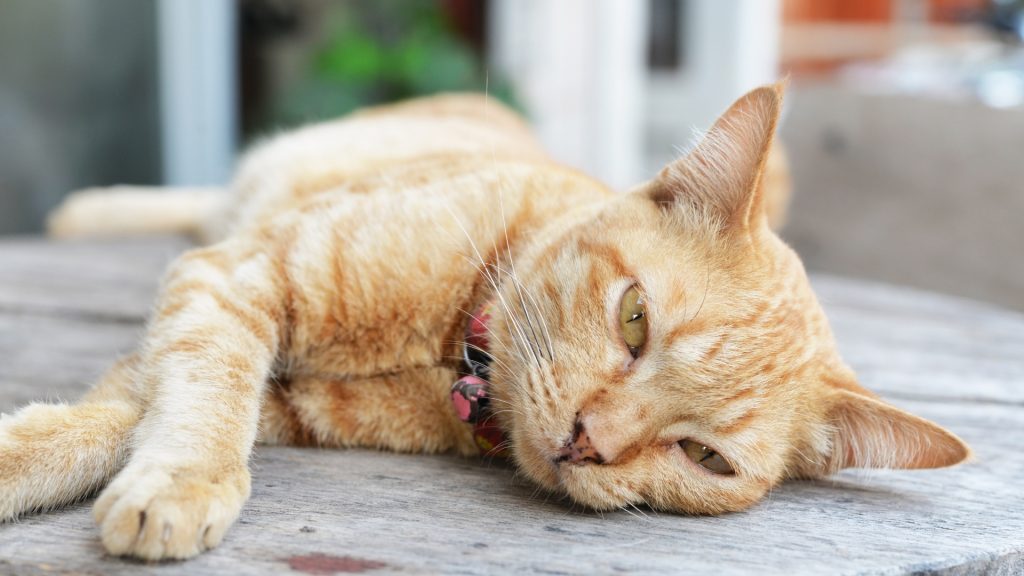 If your cat only pees in small amounts most of the time, they may have a Urinary Tract Infection (UTI).
The cat may have blockage or bladder stones if the cat's meows appear to express pain or they urinate more than usual.
If your cat's pee has traces of blood, the blockage is very likely to be serious.
Your cat is likely to have bladder inflammation if it appears to be in a rush to urinate most of the time.
Cat-Repelling Techniques
How to Keep Cats Away From Your Furniture?
1. Put a Plastic Mat on the Furniture
Plastic mats have small knobs on the bottoms that make cats feel uncomfortable. This technique is typically used for unused furniture or when you leave your cat at home alone.
2. Put Aluminum Foil on Furniture
Put aluminum foil on your furniture, especially those that are not being used. Cats feel irritated when they scratch on slippery surfaces.
3. Put Double-Sided Tape on Furniture
Double-sided tape is a great alternative to the plastic mat and aluminum foil. Cats don't like their feet to step on sticky surfaces.
4. Spray Water on Your Cat
Using a squirt bottle, spray a very little amount of clean water on your cat if it is on a piece of furniture. In some cases, you should do it repeatedly.
5. Provide a Scratching Post
Provide your cat a scratching post inside your house. With little training, your pet will learn where it should only scratch.
How to Keep Cats Away From Your Garden?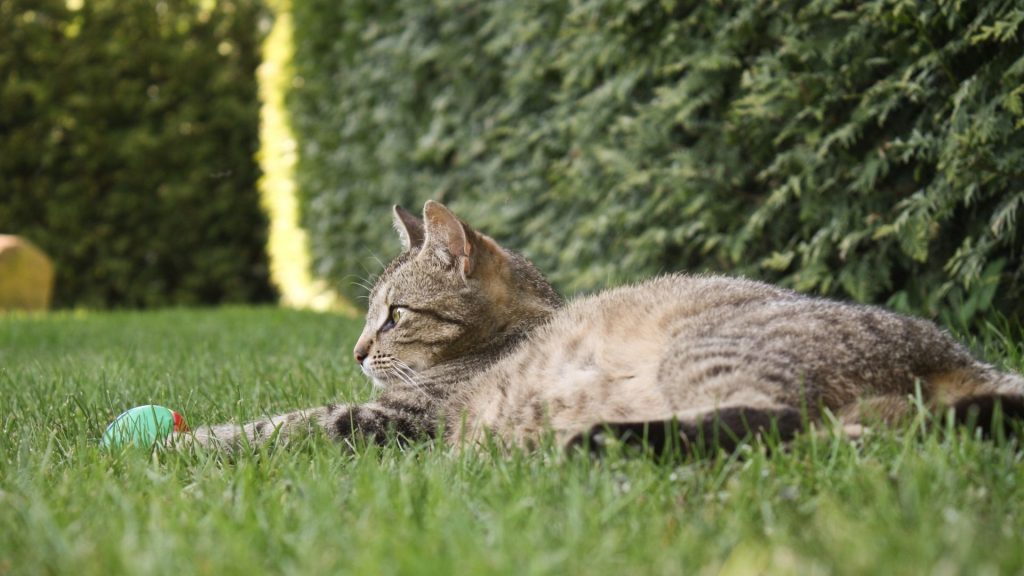 1. Use a Water Pistol
This is the same as spraying clean water to your cat if it goes to your furniture.
2. Lay Chicken Wire
Before you plant anything, lay the chicken wire on top of the soil or under the mulch. The rough surface will then cause discomfort to your cat.
3. Put Obstacles
Tree branches and pine cones are only some of the obstacles that can discourage your cat from visiting your garden.
4. Clean Your Garden Regularly
Make sure there are no rats or mice in your garden. Also, eliminate the bad smell that can attract your cats.
5. Designate a Space for Cats
This is the friendliest way to keep your cats away from your garden. Cats need their own space to enjoy themselves.
Related: How to Keep Cats Out of Your Garden? | The Natural Way
What are the Best Cat Repellent Sprays for Furniture and Garden?
Cat repellent sprays are different from each other. Some of them may claim to be effective, but actually, they're not. On the other hand, some products have extra features while having the same price as the rest.
To help you choose, here are the 10 best cat repellent sprays for furniture and garden you can buy on Amazon:
1. CEVA Animal Health Feliway Cat Calming Pheromone Spray (20ML)
2. Beloved Pets Pheromone Calming Spray for Cats and Dogs (50ML)
3. Halfeary Cat Deterrent Spray - Cat Repellent Spray Protect Furniture, Plants, Floor, Suit for Indoor and Outdoor
4. Nature's Mace Cat Repellent 40 oz Spray
5. NaturVet – Pet Organics No Mark Spray For Cats – 16 oz
6. Havahart 5277 Motion-Activated Animal Repellent & Sprinkler
7. Harbors Cat Repellent and Trainer - Cat Repellent Spray Indoor
8. Nature's Miracle Pet Block Repellent Spray
9. 3-in-1 Cat & Kitten Training Aid With Bitter
10. Cat Repellent Spray for Scratch - Cat Deterrent Spray Protect Our Furniture, Plants
Related: How to Keep Cats Out of Your Yard, Garden, and Flowerbeds? | The Effective Guide
What to Look For in a Cat Repellent Spray?
If you're planning to buy a cat repellent spray for furniture and garden, make sure you find answers to the following questions:
1. Key Features
Does the cat repellent spray have the key features you need? Are these features applicable to your environment?
2. User-Friendly
Is the product easy to use and operate? Does the manual explain everything you need?
3. Safety
If the spray releases scent, is it safe for you, your cat, and your plants? Will it leave a stain on your furniture? What are the ingredients?
4. Brand Name
Does the manufacturer have a reputable brand name? How long have they been manufacturing the product?
5. Product Rating and Reviews
What is its product rating on Amazon? Are there more positive product reviews than negative ones? How do they respond to the negative reviews?
6. Price
Is the price affordable? How much is the difference as compared to other brands with the same features?
Summary
Cat repellent sprays are effective in keeping away your cats from furniture and the garden. However, this does not necessarily mean that all of them will work for you.
You should know your cat, so you will know which type of repellent spray will fit her needs. After all, it's about helping cats, not punishing them.
List of Sources
Cat Deterrent Tips. City of Mesa.
Nuisance Cats – How to deter them from your garden. (2021). Kingborough Council.
Tips and Advice for Adopting and Caring for Cats. (2013). Tree House Humane Society.