When COVID-19 swept across the world in 2019-2020, people began worrying about germs, sanitation, and cleanliness with a passion they hadn't previously exhibited. Even now, people are still concerned about buying products that disinfect and kill germs. Does Fabuloso make the cut?
Does Fabuloso kill germs and can it be used as a disinfectant? Yes, in May 2020, Fabuloso Complete Antibacterial Sparkling Citrus was recognized by the EPA as a disinfectant that people could use to fight COVID. Other varieties of Fabuloso are great all-purpose cleaners, but they're not disinfectants and don't kill germs.
In this article, we'll break down exactly what Fabuloso can and cannot do in terms of cleaning, killing, and disinfecting. Hopefully, this article will answer all your remaining questions about Fabuloso.
What Is Fabuloso Cleaner?
Fabuloso is a bleach- and ammonia-free multi-purpose surface cleaner. It has a neutral pH balance of 0, so you can safely use it on nearly any surface.
Fabuluso is an all-purpose cleaner for every hard surface in your home, including floors, walls, worktops, commodes, cupboards, and so on. It was developed in Venezuela in 1980 and is currently distributed all over the world, with Latin American populations showing a special dedication to it.
What Is Fabuloso Used For?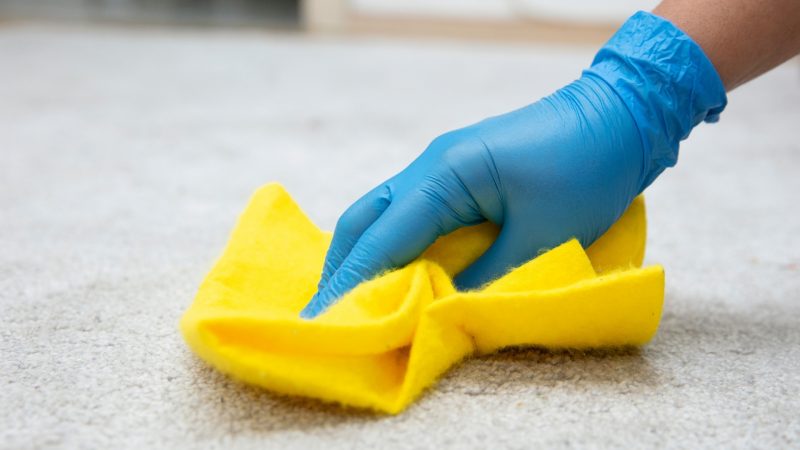 You can use Fabuloso for cleaning different areas of your house, including:
Walls
Cabinets
Floors
Furniture
Carpet
Fabrics
Upholstery
Bathtubs
Kitchen Appliances
Mirrors
One variety of Fabuloso, Fabuloso Complete Antibacterial Sparkling Citrus, is also a disinfectant. In May 2020, the United States Environmental Protection Agency registered it as an effective product for fighting the spread of COVID-19, certifying that it kills 99.9% of bacteria.
Is Fabuloso a Disinfectant or a Degreaser?
A disinfectant is defined as "an agent that will destroy or eliminate from inanimate objects all pathogens except bacterial endospores." Put simply, disinfectants are cleaners that destroy or deactivate bacteria or fungi from various inanimate surfaces. However, they don't always destroy or deactivate the spores.
Manufacturers marketed the original Fabuloso All-Purpose Cleaner for floors and kitchens. It's an excellent multi-purpose surface cleaner, but it's not a disinfectant. It doesn't kill germs, although it's effective at moving them so that people don't come into contact with them as easily.
Sale
Fabuloso Complete Antibacterial Sparkling Citrus, on the other hand, kills almost all bacteria and is a certified disinfectant. It also acts as a degreaser while the original Fabuloso All-Purpose Cleaner is not.
Fabuloso also has other degreaser products. They're usually sold under the name "Fabuloso Professional," and have several different scents:
1
2
Sale
3
Except for the Sparkling Citrus variety we mentioned, the degreasers aren't certified disinfectants.
Does Fabuloso Kill Germs?
You can tell if a specific Fabuloso product kills germs by looking closely at the packaging. All of the disinfectants are called either "disinfectant wipes" or "antibacterial" cleaners. They also have the "Kills 99.9% of Bacteria" claim prominently displayed on the label.
Currently, Fabuloso Complete Antibacterial Sparkling Citrus and the lemon and lavender disinfectant wipes are the only Fabuloso products registered on the EPA's list as antibacterial disinfectants.
Does Fabuloso Kill Viruses?
As we have already mentioned, Sparkling Citrus and the Fabuloso wipes (lavender and lemon scent) kill both bacteria and viruses, which is why the EPA approved all three as products that people could use to combat the spread of COVID-19. However, none of the products can claim a 100% success rate, and they may not kill spores.
Is Fabuloso Antibacterial?
You'll easily be able to tell which Fabuloso products are antibacterial because it's written boldly across the front of the package. Fabuloso's manufacturers don't want any confusion about which of their products are antibacterial, so they make it easy to find the few products that are.
Does Fabuloso Kill Mold?
Fabuloso wasn't designed as a mold-killing product, and although it can help you clean surface mold, it won't necessarily get rid of the mold for good. If you have a mold problem, you'll want to look for something specifically designed to attack it, such as the Home Armor Instant Mold and Mildew Stain Remover from Amazon.
No products found.
How to Use Fabuloso? | Instructions
How you'll use Fabuloso will depend on what you're using it to clean. For example, if you're cleaning floors, your Fabuloso mixture will be different from mixing up Fabuloso in a spray bottle for cleaning fabric. Let's break it down into its various uses.
How To Dilute Fabuloso for Spray Bottle?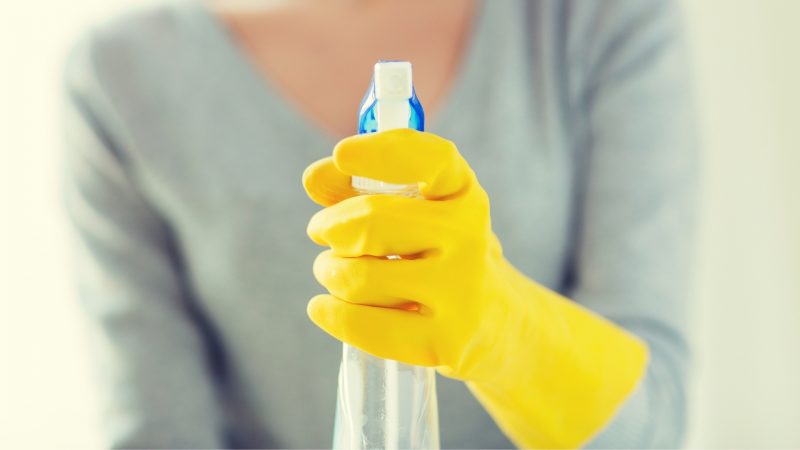 If you're mixing Fabuloso in a spray bottle to use on fabrics, countertops, or other small-scale stains and cleaning, you'll want to create a mixture that's about ⅛ cup of Fabuloso per one water-filled spray bottle. If you're dealing with something that's really stained or dirty, you can go up to ⅙ cup of Fabuloso per spray bottle.
How To Dilute Fabuloso for Cleaning the Floor?
For floors, the Fabuloso website states that you should "Mix ¼ cup [of Fabuloso] in a gallon of room temperature water." This should be enough to clean your floors, remove any stains, and leave your entire room smelling Fabuloso-fantastic for at least 24 hours or more after mopping.
Can You Mix Fabuloso and Bleach?
You should absolutely not mix Fabuloso with bleach. As a general rule, never mix cleaning products, especially since you don't know what types of ingredients are in each and how they might interact with one another.
What Types of Surfaces Can You Use Fabuloso?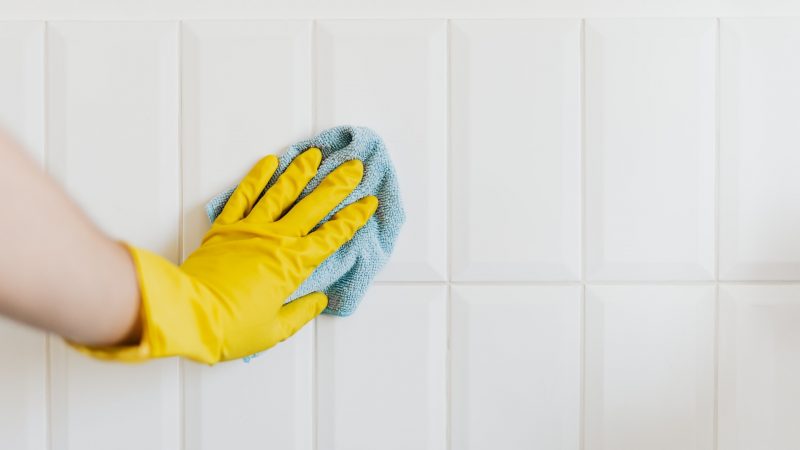 As we've already mentioned, you can use Fabuloso on a ton of different surfaces. That's the beauty of multi-surface cleaners. They save you money on cleaning products because you don't have to buy a specific product for the floor, another for the countertops, and so on.
Can You Use Fabuloso on Wood Floors?
You can use Fabuloso on wood floors, but only if they're sealed wooden floors. These types of floors have been "finished," which means they've been coated with a protectant sealant, such as wood stain, varnish, or a polyurethane top coating. Fabuloso could seriously damage floors that aren't sealed.
Can You Use Fabuloso on Carpet?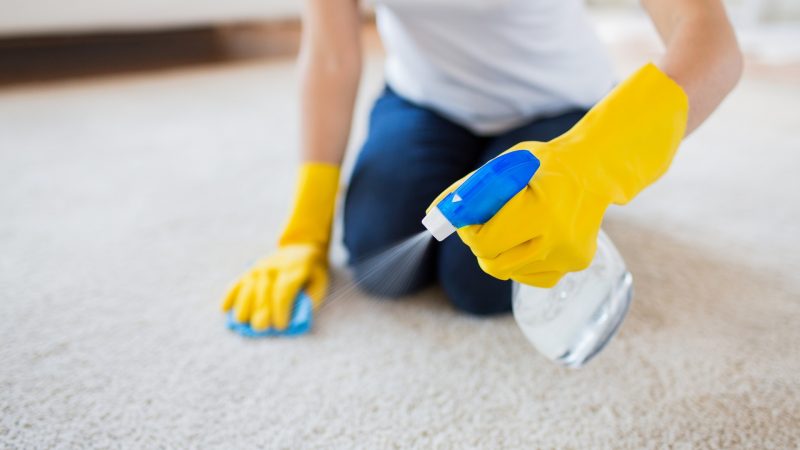 Fabuloso is meant for hard surfaces, but it can do wonders for spot-cleaning carpets. However, on the Frequently Asked Questions part of their website, the manufacturer warns that you shouldn't heat Fabulosa products, so don't put Fabuloso into a carpet cleaner that uses heat. In fact, use it for spot-cleaning only and avoid carpet cleaners altogether.
Can You Use Fabuloso on Laminate Floors?
The instructions for cleaning laminate floors with Fabuloso are precisely the same as those for cleaning wooden floors with the product. As long as the laminate floors are sealed, cleaning them shouldn't present a problem. But Fabuloso may damage unsealed floors.
Is Fabuloso Safe or Toxic? | Ingredients Rundown
The active ingredient in Fabuloso Sparkling Citrus is L-Lactic Acid. Other ingredients include:
Water
Sodium Dodecylbenzenesulfonate
Sodium Chloride
Fragrance
Colorant
All the ingredients, including the L-Lactic Acid, are recognized by the EPA as being moderately safe for use. However, the product still shouldn't be used on the skin or ingested. If it comes in contact with your eyes, in particular, it could irritate them severely.
Is Fabuloso Safe for Pets?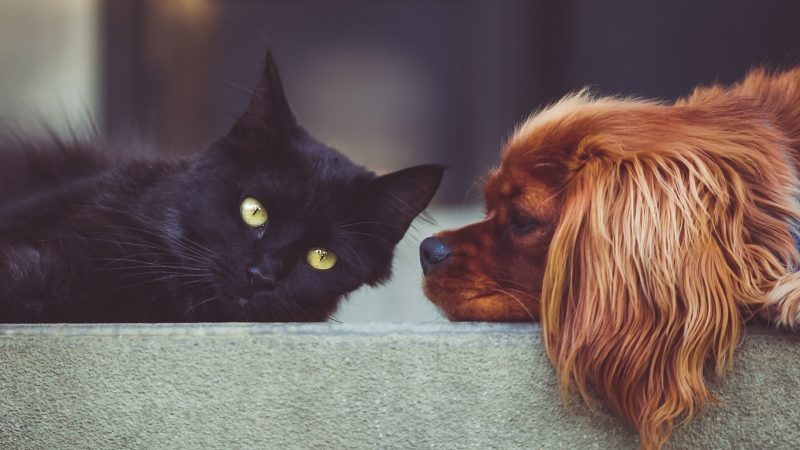 Fabuloso is safe for pets as long as you use it as directed. You shouldn't have too much to worry about if your furry best friend decides to lick the clean floor.
If your pet ingests pure, concentrated Fabulosa, they might experience some severe tummy issues for a while, but unless he drank an obscene amount, it shouldn't be fatal. You should still take him to the vet to be safe.
As with humans, if Fabuloso gets in your pet's eyes, it could be excruciating. If not washed out soon enough, it might even cause lasting damage.
You can find all information concerning the product, eye safety, and "in case of emergency" information on the product's label.
Does Fabuloso Kill Ants and Other Pests? | Fabuloso for Pest Control
Fabuloso has never been marketed as or approved for use as a form of pest control. However, we use products all the time to make homemade pesticides – Dawn, apple cider vinegar, hand soap, etc. With that in mind, you can put a little Fabuloso in a spray bottle with water, and it will help you with an ant problem.
However, you shouldn't entirely replace your natural insecticides with Fabuloso. Still, use them to get rid of ants and other pests on your indoor plants because it's safer and less harsh on plants than some of the chemicals in Fabuloso.
More Information About Fabuloso Cleaner
Before bringing this to a close, we wanted to address a few more seemingly random but commonly asked questions that people have about Fabuloso. Hopefully, these last few sections will answer all your burning Fabuloso questions to your complete satisfaction.
Can You Boil Fabuloso? Can You Refill Plug-In Air Fresheners With Fabuloso?
We combined these questions because the same answer applies to both. Again, we're taking this information straight off the Fabuloso Frequently Asked Questions page. The question asks whether Fabuloso can be used to refill plug-in air fresheners. The answer:
"No, Fabuloso products should not be heated. Our products are meant to be used only for household cleaning purposes, and they are safe when used as directed. In order to use them appropriately, please always read the label for proper usage instructions."
Can You Put Fabuloso in Your Laundry?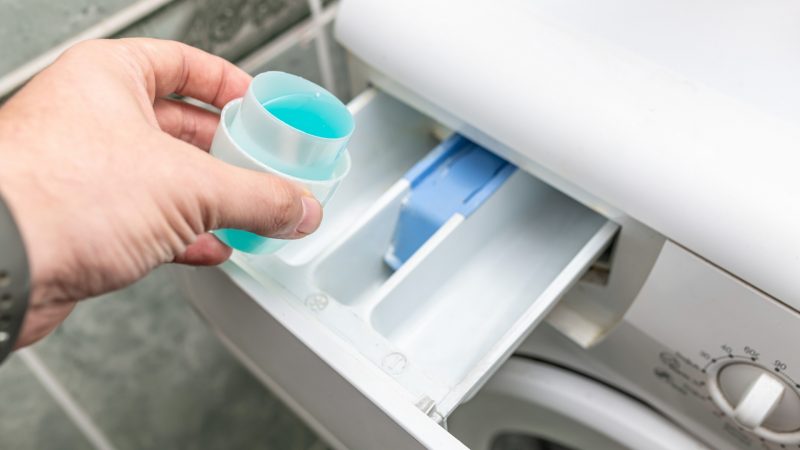 Although Fabuloso isn't explicitly designed for laundry, you can use it in the washing machine. You can mix Fabuloso in a spray bottle and spot-clean your clothes with it, but people usually add a half-cup of Fabuloso to their laundry with no adverse effects. It does make their clothes smell wonderful.
List of Sources
Ingraham, A., Fleischer, T.M. (2003). Disinfectants in Laboratory Animal Science: What Are They and Who Says They Work? Lab animal.
State of Colorado. (2021). Proper Use of Disinfectants in the Household and in Schools.
Fabuloso. (2021). Frequently Asked Questions.

Latest posts by Thomas Matthews
(see all)