Chipmunk infestation is a serious problem that requires alertness, patience, and sufficient knowledge. We believe that the best weapon in this situation is adequate prevention. However, if you still see these fluffy creatures in your backyard, you should not feel depressed. We are going to tell you the best methods of getting rid of chipmunks and what traps are effective against them.
What are the best chipmunk traps that you can buy online? Catch and release traps are the humane solution for removing chipmunks. However, if you intend to kill these rodents, then you can use electronic devices.

In this article, we'll discuss what chipmunks are. This article will also explain how to prevent and get rid of them, as well as the different chipmunk traps and their pros and cons. Be sure to know the complete details of the product before making a decision.
What Are Chipmunks?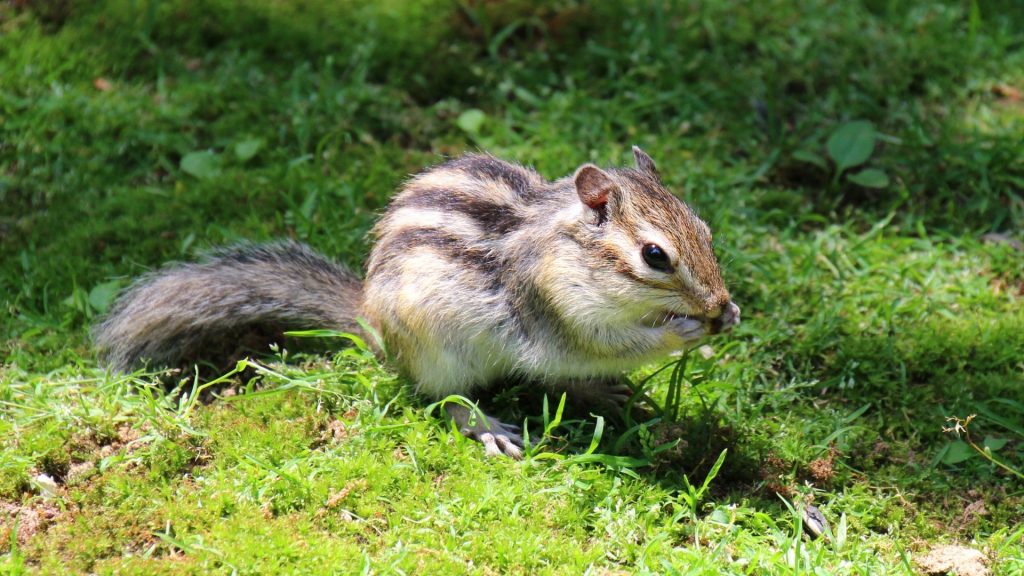 Chipmunks look like squirrels, but they are different. They have brown and black stripes on their back, and their fur has shades of grey, yellow, and brown. Chipmunks are small rodents that measure about six inches long and weigh less than one pound. There are a total of 25 chipmunk species.
Chipmunks can thrive no matter what the climate is. They live in underground burrows or settle in bushes and logs. Additionally, they love to eat berries, nuts, seeds, fruits, grains, and insects.
Related: Types of Squirrels | Information and Facts
Why Are There So Many Chipmunks on Your Property?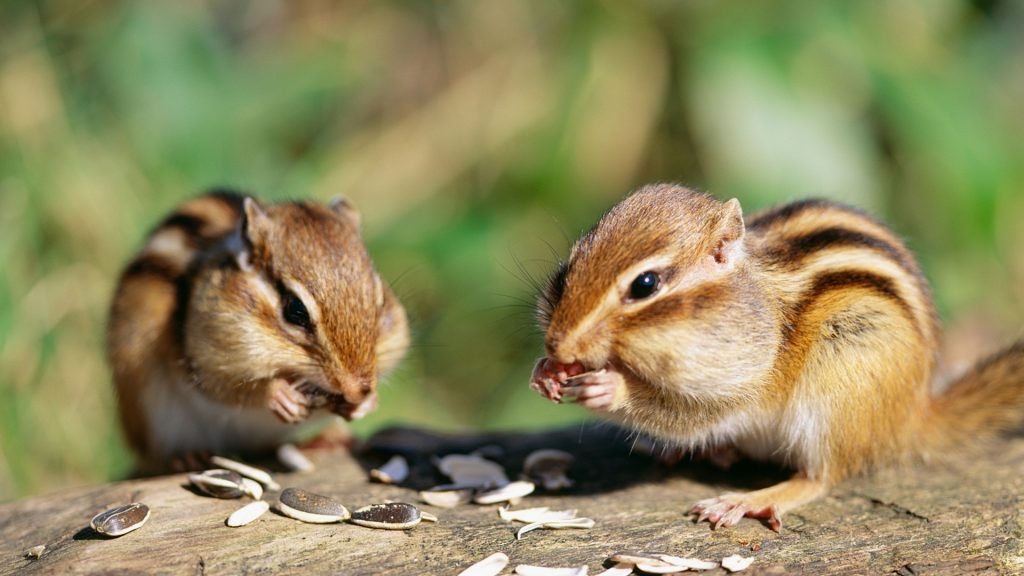 Chipmunks are attracted to gardens and terrains, which is why you have so many chipmunks on your property. They look for food in your garden. Additionally, they also eat seeds and fruits from shrubs and trees. Since they are omnivorous, they also eat small birds and insects.
Chipmunks also burrow into the ground to build their homes which can affect the structural integrity of your house.
Do Chipmunks Bite?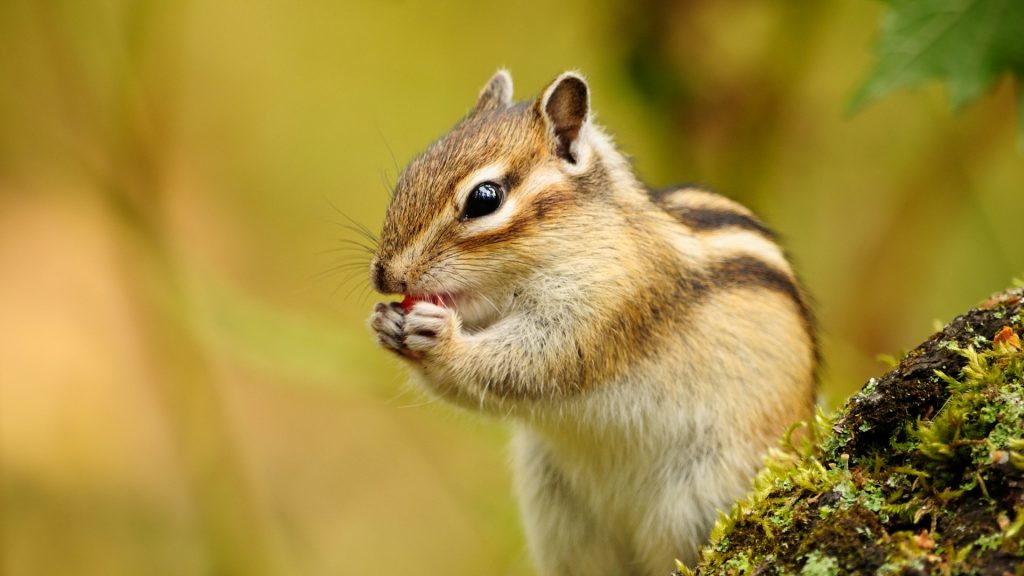 Chipmunks will only bite if they are threatened or trapped. There is also a chance that the chipmunk's bite could cause diseases such as rabies. To avoid these diseases, you should not approach a chipmunk. Although they look adorable, chipmunks are still wild animals.
How to Prevent Chipmunks From Getting Into Your Property?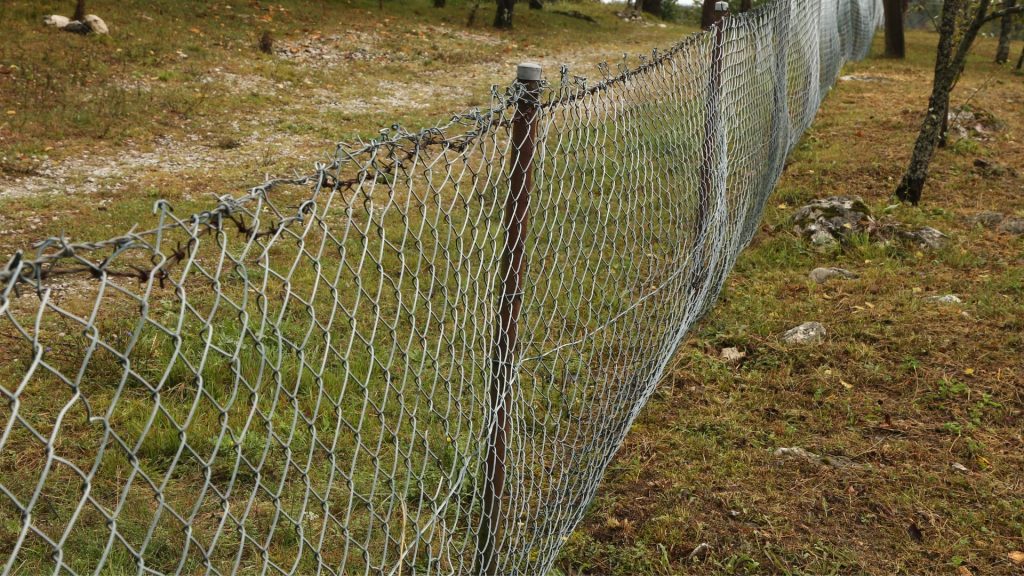 It is much easier to prevent chipmunks from building their home in your yard than getting rid of them.
Use a wire mesh or hardware cloth to create a fence around your garden or your property. Make sure that your fence is at least eight inches deep so chipmunks can't burrow into the ground.
Sealing your home can keep them out. Seal cracks and spaces between your doors and windows.
Cover chimneys, vents, and pipes with mesh.
Put your pets outside so that they can chase them away.
How to Get Rid of Chipmunks?
Spray hot sauce or pepper spray around the base of your plants.
Place mothballs or other natural repellents on the garden and foundation of your home.
Get rid of the piles of woods and rocks.
Trim down your shrubs and trees.
Related: Chipmunk Control: How To Get Rid of Chipmunks?
Best Chipmunk Traps
If you don't want to harm chipmunks, then the Gingbau Chipmunk Trap is a perfect choice. This humane trap is ideal if you just want to get rid of the chipmunks and have no intention of killing them. It is durable and features a very sensitive pedal when touched by a chipmunk, and the door will automatically lock.
Aside from being highly effective, it is also an excellent choice for people who do not want to use harmful or deadly means in getting rid of chipmunks. This humane trap is very easy to install and allows you to remove chipmunks without physically hurting them.
Pros:
Uses the catch and release method
Features an auto door lock
Cons:
Some could easily get a dent
Features:
The material used is galvanized steel
Works for rats, mice, chipmunks, and other small size animals
Specifications:
Dimension: 10.5" x 5.5" x 4.5" (other sizes are also available)
If you are looking for a different way of capturing chipmunks, you can use the Fabu Walk the Plank Chipmunk Trap. This mess-free trap has a unique design that forces chipmunks to walk the plank. You can use this product whether you intend to catch and release the chipmunks or kill them.
You can simply hook the plank mechanism at the edge of a bucket. To make it more accessible for the chipmunks, you can attach a ramp that leads to the plank. The plank includes a small magnet, and when the chipmunk walks through it, the magnet will be released, causing the chipmunk to drop down on the bucket. The plank will go back to its original position, leaving the chipmunk unable to escape out of the bucket.
If you are an animal lover, then you can simply release the chipmunks from the bucket far away from your place. If you want to kill the chipmunks, then fill the bucket with water to drown them.
Pros:
Made of durable materials
A humane trap for chipmunks
Features auto-reset mechanism
Cons:
Requires bait to work efficiently
If left uncovered, the wood plank could get damaged
Sometimes the counterweight is not heavy enough
Features:
Can be reused as often as you want
Specifications:
Dimension: 7.8" x 2.5" x 1.5"
This humane trap is ideal for those who are on a budget. The Harris Humane Catch and Release Trap can help you in getting rid of the chipmunks in your yard without harming them. It is an alloy steel that is designed to house bait.
Once the chipmunk discovers the bait, it will get inside the trap, and the spring door will be triggered. Because the spring mechanism is placed on the outside of the trap, it is not hazardous to the chipmunks. Chipmunks will not be able to damage it.
The trap has air holes on the other side that allow the chipmunks to breathe while trapped inside. Once you've caught the chipmunks, you can take the trap a few miles away and release them into the wild.
Pros:
Catch and release chipmunks without harming them
The best cost-effective solution
Extremely safe for chipmunks
Cons:
You can only catch one, and you must remove the chipmunks before the trap can be re-baited.
Features:
Rust and corrosion resistant
Specifications:
Dimension: 9.25" x 4.3" x 4.5"
The traditional way of getting rid of chipmunks is to use snap traps. Kat Sense Chipmunk Snap Traps are just like the standard mouse traps. The only difference is it has improved force than regular mouse traps.
These snap traps use a more accurate, responsive trigger mechanism. They are faster and easier to install. Without any faulty triggers, these newly designed traps can grip your bait effectively and capture any rodent that goes for it.
In killing rodents, these traps will not break their skin. This means that you won't see any mess or blood of the dead rodent on the snap trap.
Pros:
Quick and easy to install and use
Won't break the skin of the rodent
With an accurate trigger response
Cons:
Some people complain of durability issues
Features:
Consists of non-absorbent polystyrene
The material used is stainless steel
Specifications:
Can be purchased in sets of 4, 6 or 12
This electronic device is the fastest and surest way of killing chipmunks. It uses advanced smart detection technology, which can instantly kill chipmunks. It is very easy to use. Just place a small amount of bait inside the device and plug it in. Put this device in an area where you have seen the chipmunks.
Once the chipmunk enters the device, it will release a 7,000 V shock which can instantly kill the chipmunk without any pain. It can effectively catch and kill chipmunks without any mess or blood. The Ebung Electric Chipmunk Zapper is hassle-free and reusable as well. After catching and killing the rodent, slide it down into the trash can. You don't need to use your hands so you can avoid direct contact with the dead chipmunk, rat, or any rodents.
Pros:
No chemicals or poisonous materials are used
Prevents direct contact with the rodent
Cons:
The device is not water-resistant
Does not apply the catch and release method
Features:
It is completely reusable
Can be operated by 4-D batteries or A/C power
Releases 7,000 V of power
Specifications:
Dimension: 11" x 4.5" x 5" with a rodent tunnel measuring 3.23" x 3.42"
List of Sources
Eastern Chipmunk. Indiana Department of Natural Resources.
Loven, J. (1999). Chipmunks. Purdue Extension Entomology.
Chipmunk Control. Missouri Department of Conservation.
Trapping nuisance wildlife. Washington Department of Fish and Wildlife.